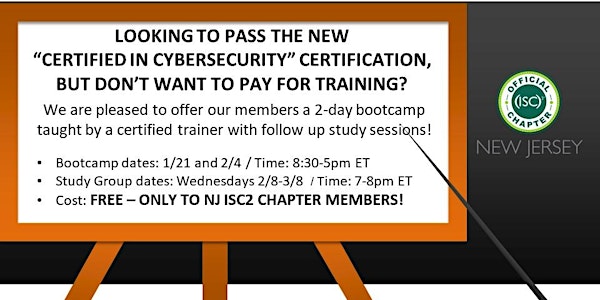 Certified in Cybersecurity Bootcamp with Study Sessions
New Bootcamp and Study Group for the new Certified in Cybersecurity certification!
About this event
We are pleased to offer our members a 2-day bootcamp with follow up study sessions.
Bootcamp dates: 1/21 and 2/4 / Time: 8:30-5pm ET
Study Group dates: Wednesdays 2/8-3/8 / Time: 7-8pm ET
Cost: FREE – ONLY TO NJ ISC2 CHAPTER MEMBERS!