Certified DevOps Fundamentals (DASA) Chicago

Monday, February 12, 2018 at 9:00 AM

-

Wednesday, February 14, 2018 at 6:00 PM (CST)
Event Details
Certified DevOps Fundamentals (DASA)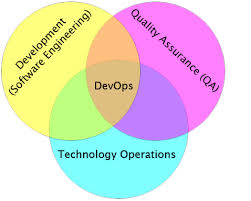 The DevOps Agile Skills Association (DASA) is an open, global initiative to advance DevOps competences and professionalize the state-of-the-practice. DASA provides certified training from the foundation to expert level worldwide. Led by DASA master trainers, this highly interactive, three-day training gives you the skills, knowledge, and tools you need to achieve competency (Level 2 certification) in DevOps.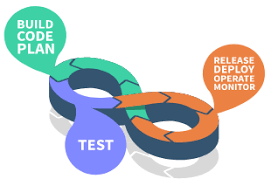 "DevOps is agile IT (operations) delivery, required to match the cadence of agile IT development. DevOps is a philosophy, not a method, or framework, or body of knowledge, or *shudder* vendor's tool. DevOps is the philosophy of unifying Development and Operations at the culture, practice, and tool levels, to achieve accelerated and more frequent deployment of changes to Production.
Culture=behaviour, teamwork, responsibility/accountability, trust/empowerment…

Practice=policy, roles/RACI, processes/procedures, metrics/reporting, KPIs/improvement…

Tools=shared skills, toolmaking for each other, common technology platforms…"
Q: Is Certified DevOps Fundamentals (DASA) training right for me?
Yes- if you are involved in IT development, operations, or service management.

Yes- if your professional role is affected by DevOps and continuous delivery.

Yes- if you work as a CIO, product owner, integration specialist, DevOps engineer, operations manager, software developer, incident and change manager, system administrator, network administrator, business manager, automation architect, enterprise architect, program manager, project manager, or release manager.
Q: What will I achieve by completing this training?
You will learn:
Key concepts and principles of DevOps

Core concepts of the process frameworks and paradigms that contributed to the emergence of DevOps practices (agile, Scrum, lean, kanban, etc.)

Key elements that constitute a DevOps culture

The business benefits of DevOps and continuous delivery

The drivers responsible for the emergence of DevOps

The software delivery lifecycle in a DevOps organization
You will gain hands-on experience in:
An exploration of testing, infrastructure, build, and deployment automation within DevOps

Summarizing transformative case studies of adaptive IT and DevOps models

Investigating continuous delivery and next-generation infrastructure (cloud native and container-based platforms) in DevOps context
You will develop the skills to:
Identify key characteristics of the operational and organizational model for DevOps

Use common and popular DevOps tools and technologies

Apply DevOps metrics and best practices for measurement and continuous improvement

Achieve Level 2 certification in all knowledge and skill areas of the international DASA competence framework
Q: What else should I know?
Training schedule by language:
Languge: English

Prerequisites: 
Familiarity with agile, Scrum, lean, and ITSM principles beneficial, but not required.
Notes:
DevOps Fundamentals workbook; a multiple-choice, closed book exam (or voucher for a DASA exam institute); instruction by the world's leading DevOps trainers.
Here  can you find the DASA DevOps Fundamentals syllabus.
Certification:
• Certified DevOps Fundamentals DASA Certification awarded upon successful completion of the exam (65% passing rate)
• Prepare in advance with this DevOps Fundamentals mock exam Here.
Read more about DevOps Here.
Organised by :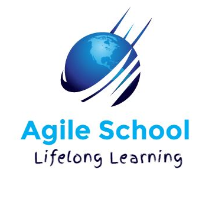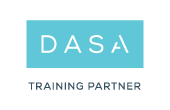 In Partnership with :

When & Where

TBD
Chicago
Chicago, Illinois


Monday, February 12, 2018 at 9:00 AM

-

Wednesday, February 14, 2018 at 6:00 PM (CST)
Add to my calendar
Organizer
"It's not your aptitude but your attitude that determines your altitude"
Since the foundation in 2016,  Agile School offers agile guidance to the organizations and individuals that help them deliver.
Whether you're introducing agile  Scrum. Kanban or SAFe to your organization or want to make good teams great, we can help you succeed with agile.
To leverage the benefits that Agile brings to Corporate & Organizations, Agile School supports teams, programs and management in adopting the Agile way of working.
Focusing on short-cycled value delivery, we use our expertise and experience.
Agile School provides effective training, pragmatic coaching and organizes events to ignite, sustain, and reinforce the Agile mindset.
Agile School provides a variety of services that can help any organization adopt and improve their use of agile processes and techniques in order to build extremely high performance development organizations.
Whether you are interested in coaching, consulting or training, we can help.
Objective
The objective of the company is to render personnel services and to take on complete projects in the fields of IT, Management, Digital Transformation, Agile Transformation, Telecommunications, New Media, the Energy sector and Banking.
Our aim is to find the ideal solution for companies of all sizes and from all sectors.
By choosing our company as business partner you benefit from our experience, our national and international contacts and cooperation partners.
In providing these services we have constantly made a considerable contribution to reducing costs and increasing efficiency for our customers.
Our long-term success is based on the wide range of solution methods we can apply to handle your individual requirements.
 Agile School provides following certified trainings & workshops on public & private basis.
Leading SAFe® (SA) by Scaled Agile

SAFe® Practitioner (SP) by Scaled Agile

SAFe® Scrum Master (SSM) by Scaled Agile

SAFe® Advance Scrum Master (SASM) by Scaled Agile

SAFe® Product Manager / Product Owner (PMPO)

SAFe® 4.0 Program Portfolio Management (PPM)

Team Kanban Practitioner (TKP) by Lean Kanban University

Kanban System Design (KMP I) by Lean Kanban University

Flow Optimization and Kanban Cadences (KMP II) by LKU

iSQI Certified Agile Essentials (CAE)

iSQI Certified Agile Business Analyst (CABA)
iSQI Certified Agile Tester (CAT)

ICAgile Certified Agile Foundations (IAF)

PMI Certified Agile Certified Practitioner

Product Delivery Planning Workshop

Lean Agile Vision and Effective User Story Writing Workshop
Please contact us to discuss how we can help you Succeed with Agile.
Agile School