Certified Agile Leadership I (CAL1) - Indianapolis, IN

Tuesday, August 13, 2019 at 8:00 AM

-

Wednesday, August 14, 2019 at 5:00 PM (EDT)
Event Details

In conjuction with Trail Ridge & Agile Leadership Journey
---
Certified Agile Leadership I
2-day interactive workshop
---
Overview
Leaders substantially influence an organization's agility and effectiveness. Increasing leadership awareness and competency in their own agility as well as their competency in aligning and empowering organizational agility is challenging. This workshop provides the AHA! leaders need to first increase their own personal awareness and to kickstart their journey to improved performance.
This Certified Agile Leadership Workshop is an interactive leadership-focused workshop building skills and competencies to effectively guide and grow agile leaders, coaches and their organizations. This workshop is a pragmatic application of theory and provides concrete models, tools and techniques for leaders to employ directly in their own thinking, their own behaviors, and within their organizations.
Your trainers will share practical experiences and proven techniques for successfully implementing Scrum in your workplace.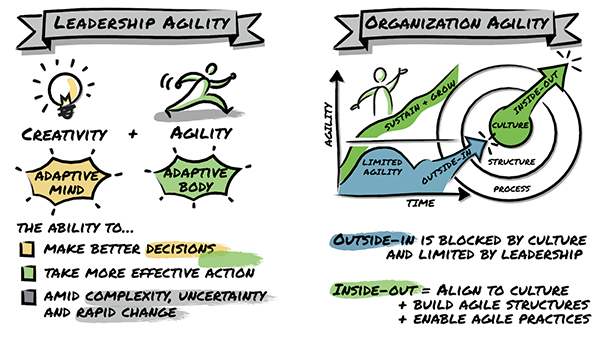 Participant Profile
Agile leadership is required across a diversity of business contexts including new product design and development, service development and delivery, business development, IT operations and security, team-oriented service and support, multi-faceted marketing and communications, and more.
Agile leadership is needed at all levels within the organization from the executive suite to the front-line managers. Whether leading projects, programs, initiatives, people, teams, departments, divisions or businesses, agile leadership can improve the leader's ability and more effectively draw upon every employee.

Day 1: Personal Agile Leadership (8:30 AM – 5:00 PM)
Explore the historical context of human development and leadership as well as the current economics driving the need for agility. Introduce the Leadership Agility Maturity Model to increase self-awareness and discover more agile thinking, decisions and behaviors. Discover the mindset and behaviors of expert, achiever and catalyst leaders and how those impact organizational effectiveness. Practice a 5-step catalyst approach to positively impact every aspect of our work (and personal) life.

 Day 2: Leading the Agile Organization (8:30 AM – 5:00 PM)
Re-focus the leader towards the organization and its effectiveness of delivery customer value. Explore organizational culture, structures and processes to foster value delivery and agility. Understand a leaders' focus and influence on the health and culture of an organization and its impact on their long-term performance.
Evaluate case studies of real organizations of different organizational cultures applying agile structures and patterns to drive effective and sustaining change with positive results. Reflect and share leader's organizational cultures and structures in comparison to these case studies. Practice a 5-step organizational change model to guide healthy, engaged and sustained change needed in our organizations.
INSTRUCTORS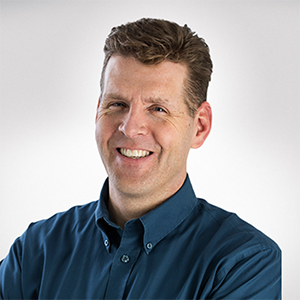 Pete Behrens, CEC, CST, CAL-E
Pete provides guidance to senior executives on how to transform themselves and their companies to work more effectively with more agility.
Pete is a Certified Agile Leadership (CAL) Educator, providing awareness (CAL 1) and practice (CAL 2) for improved leadership competency and value delivery. He developed the CAL Program for the Scrum Alliance in 2016.
Pete is a Certified Leadership Agility 360 Coach providing one-on-one 360 assessment, development and guidance for increasing the agility of organizational leaders. He joined the Leadership Agility Coaching Team in 2009. Pete is a Certified Enterprise Coach (CEC) and a Certified Scrum Trainer (CST) engaging with organizations to improve their organizational agility. Pete developed the CEC Program for the Scrum Alliance in 2007 and became a CST in 2006.
Pete is a past member of the Board of Directors (2016-2018) for the Scrum Alliance, providing strategic consulting and guidance to transforming the world of work. He speaks at Agile Conferences, Scrum Gatherings and Agile Leadership Events, and Local Agile User Groups across the globe.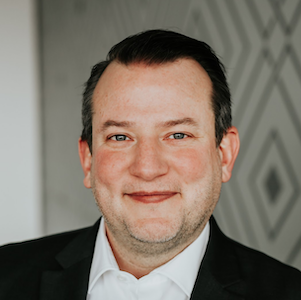 Aaron Kopel, CEC, CST
Aaron is the founder & CEO of Project Brilliant, LLC, a management consulting firm specializing in Agile transformation, coaching, and training.  He is one of only 40 people in the world who holds both top-level Scrum Alliance certifications: Certified Scrum Trainer® (CST®) and Certified Enterprise Coach (CEC). Aaron has led several major Agile transformation initiatives with companies ranging from early stage startups to Fortune 100 firms. He and his coaching teams have established more than 1,000 Agile delivery teams and trained more than 10,000 individuals. Aaron resides in Carmel, IN with his wife and their two children.
*This class may be photographed or filmed. By attending the workshop you agree that your image and likeness may be used by Project Brilliant in printed and online media.
---

Certification is offered through Scrum Alliance®, the world's leading Agile certification body, and follows the approved CAL Learning Objectives. 
When & Where

Drury Plaza Hotel
9625 N Meridian St
Indianapolis, IN 46290


Tuesday, August 13, 2019 at 8:00 AM

-

Wednesday, August 14, 2019 at 5:00 PM (EDT)
Add to my calendar
Organizer

Project Brilliant, LLC is your trusted local Agile training and coaching firm. Our experienced Agile trainers and coaches provide knowledge, skills and expertise to meet you where you are and guide you along your Agile journey. We have trained more than 10,000 people and helped than 1,000 Agile teams liftoff. Our real world experience brings Agile to life with practical examples and lots of fun!
We're ready to help you!
Agile@ProjectBrilliant.com
317-646-4468