Description
Leading Your Organization to Business Agility
Business Agility is the capability for your entire organization to deliver value more quickly and adapt to rapidly changing market conditions and business needs. The Certified Agile Leadership (CAL I) course teaches Leadership Agility -- the Leadership mindset, skills, and techniques required to guide a 21st-century organization to achieve true Business Agility.
World-class Leadership Training
Our course content and facilitation and has been refined over many years by a team of the world's best Agile Leadership coaches & trainers. We have leveraged our collective expertise and experiences to create the Agile Leadership Journey - a truly world-class learning experience for Leaders.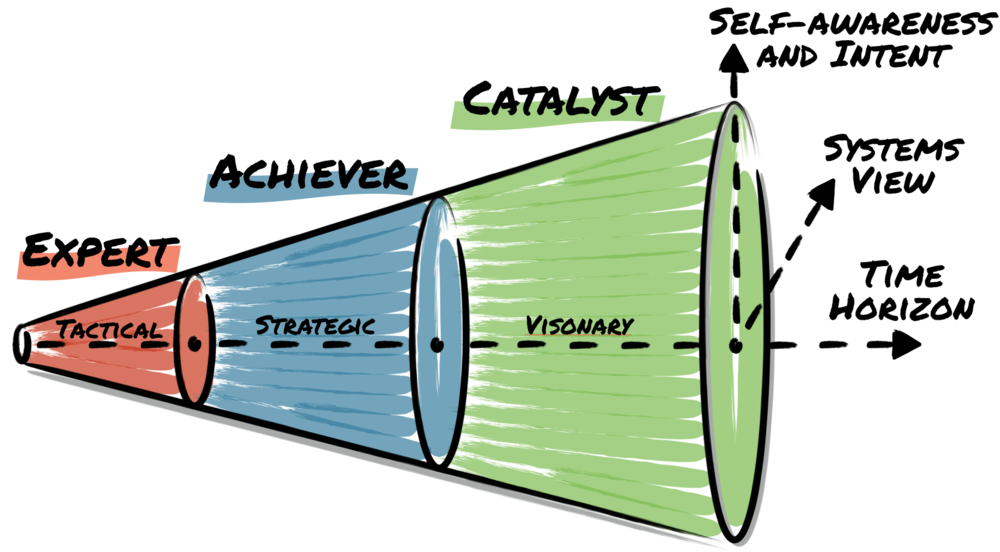 What you'll learn in CAL 1
Why Agility is a business imperative in the era of complexity

The values, principles and benefits of Agile methods

The mindset and behaviors of effective Agile leaders

Techniques to increase employee engagement

The 3-Stage Leadership Agility® Model for advancing your personal leadership skills

How to scale Agile practices across a large organization

Powerful change management frameworks

Case studies of transformational leaders and Agile transformations
What to expect
Interactive and experiential learning – not lectures – for maximum retention

Engagement with your peers in the course

Expect your own assumptions and mindset to be challenged!
About the Facilitator
Brad Swanson is a Certified Agile Leadership (CAL) Educator, and Certified Leadership Agility® 360 Coach. He has coached leaders from non-profits to global enterprises through Agile transformation and personal leadership development. Brad is also a Scrum Alliance Certified Scrum Trainer® (CST®) and Certified Enterprise Coach® (CEC) who has coached and trained thousands of people since 2009.
Brad previously worked in the software industry as a Vice President and Director. Brad is former President of Agile Denver, a speaker at international conferences, and also serves as an Associate Board Member for the Boys and Girls Clubs of Metro Denver.
What our customers are saying
"Excellent course with tons of great takeaways. More executives need to get on board."
-- Chris Porter, COO & Co-Founder at GoHunt.com
"This course was eye-opening and empowering in helping me understand how to redirect an incomplete rollout of Agile in my organization."
-- Veronika V., Managing Director at Charles Schwab & Co.
"Deep insight into Agile methodology and how to enable/support teams to be successful in Agile."
-- Jennifer N., VP of Engineering Operations at a software company
"Interactive exercises. Thoughtful case studies. Next level thinking. Tangible examples/exercises that can be taken back to my organization."
-- John G., Practice Area Leader at a national consulting company
"The Leadership Agility program has given me a lot of valuable, actionable feedback. It has really made me think about the different levels (individual, team, and organization) of interaction and how I behave at each level. I really appreciate the focus on not just my weaknesses, but also my strengths. It gives me a good idea of what I should continue to do while I also have areas to improve. Brad is an excellent coach and has given me many good insights. He has provided many good suggestions on tools that I can use while I'm working on my improvement items."
-- Trevor P., Director at a national telecommunications company
Course Credits
Scrum Alliance – Certified Agile Leadership 1 (CAL 1) credential

15 PMI PDUs
Who should attend?

Executives

Managers

Influencers seeking to change their organization's culture

People leading an organization through Agile adoption

Agile Coaches
Pre-requisites:
Experience leading, managing or coaching teams and organizations – or the aspiration to become a leader

A basic understanding of Agile principles and practices