Certified Agile Leadership (CAL) - New York

Monday, December 4, 2017 at 8:00 AM

-

Tuesday, December 5, 2017 at 5:00 PM (EST)
Event Details
---
SOLD OUT
My next NYC CAL is scheduled for March 12-13, 2018!
https://scrumetc-mar12.eventbrite.com
---
Certified Agile Leadership (CAL) Workshop
With today's rapid pace of change, most leaders understand that Organizational Agility is now necessary for obtaining optimum Business Performance. This is often why they have transitioned to agile product development. 
But the results are in. We now know that allowing development organizations to adopt agile practices is simply not enough. If leaders do not Embrace Agility and provide their teams with the environment and support they need to be successful, they will simply not achieve the kind of outcomes that more agile organizations are achieving.
In this workshop we will make the case that Agile Leadership is the foundation for Organizational Agility.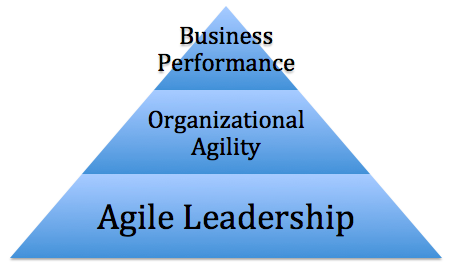 This workshop is focused on what leaders will need to do in order to actively embrace agility and better prepare them to positively influence the culture of their organizations. 
We'll help leaders understand what it will take to be a successful leader within an agile organization and provide them with the tools that they need to achieve true Organazational Agility.
KEY TOPICS YOU'LL DISCUSS
Over the course of the workshop, you'll learn about:
The failure of legacy methods
Technological advancements and their relationship to how we develop products
The impact of moving work across teams and across shores
Management trends that have brought us to where we are today
The complexity and uncertainty of work
Increasing engagement of employees, stakeholders, and customers
Trust and collaboration within your organization
Agile principles and frameworks
Characteristics of high performing teams
Leadership Agility
Leadership challenges when scaling agile
Leadership attitudes toward risk and change
Agile approaches to organizational change
Agile organizational structures and metrics
Governance policies within an agile organization
As an engineering executive, agile transformation lead, and change leader, Don MacIntyre has led successful transformations in organizations ranging from the Fortune 100 to late-state startups in both executive and consultant capacities. Having held senior leadership positions in numerous successful organizations provides Don with a unique perspective on what it takes to be a truly successful agile leader.
Don's Certified Agile Leadership workshop is designed to help leaders prepare for what it will take to achieve true organizational agility. Future leaders are welcome to attend. 
 PRE-WORK
Each attendee is assumed to have basic knowledge of Scrum.   To help assure that everyone is on the same page, it is expected that everyone will take some time to review the current 17 page Scrum Guide located at:
http://www.scrumguides.org/docs/scrumguide/v2016/2016-Scrum-Guide-US.pdf
It is also assumed that everyone will review the Agile Manifesto and associated Principles prior to the workshop.
http://agilemanifesto.org/principles.html
Most importantly, I'd like each of you to spend some time considering the last Agile transformation in which you participated and be prepared to discuss the:
Pre-Existing Situation
Perceived Need for Change
Approach to Transformation
Goal
Outcome
A 5-10 minute verbal description of the above (using a white board if necessary) is all that is required.  
Total pre-work should not exceed 2-3 hours.
OUTCOME
Each participant who engages fully in the workshop will be awarded the Scrum Alliance CAL certification.

If you have any questions regarding the CAL workshop, please don't hesitate to send mail to don@scrumetc.com
When & Where

Marriott Fairfield Penn Station
325 West 33rd St
New York, NY 1001


Monday, December 4, 2017 at 8:00 AM

-

Tuesday, December 5, 2017 at 5:00 PM (EST)
Add to my calendar
Organizer
Scrum, Etc.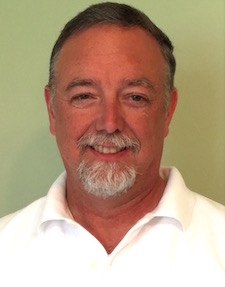 As founder of Scrum, Etc., Don MacIntyre provides Agile consulting, coaching, and training from the C-level to the team level. Don was an early adopter of Agile and draws upon his many years of experience as a software executive, Agile transformation lead, and software engineering leader to help organizations benefit from Agile principles and practices.
Don is a Certified Leadership Agility 360 Coach and has worked extensively with executives from the Fortune 100, late-stage startups, and government agencies, preparing them to be truly effective agile leaders.   With his extensive leadership background, leadership coaching experience, and Certified Enterprise Coach (CEC) status, Don is one the select few certified by the Scrum Alliance as a Certified Agile Leadership Educator (CALE).   
Don was fortunate to learn Scrum directly from Ken Schwaber and Jeff Sutherland, XP from Ron Jeffries, Kanban from David Anderson, Product Ownership from Mike Cohn, and SAFe from Dean Leffingwell  - and apparently accumulated a bunch of certifications along the way.  In addition to his CEC and CALE certs, Don also holds CSC, CSP, CSPO, CSM and SPC certifications. 
Don has extensive experience in both the commercial and government sectors. As Director of Agile Development at Lockheed Martin, Don led the initial large scale Agile transformation efforts and has provided Agile consulting and training to programs at NASA, DHS, SSA, IRS, DoD, and numerous other agencies. 
Don has taken thousands of people from around the globe though his Cumulative Learning workshops.  Don's team-based workshops are designed to help Agile teams collaborate and learn together as a team and are often called 'the best training I have ever had'.
Don has worked in many industries and recently guided an Agile transition for a company at the intersection of mobile, cloud, and the Internet of Things. Don traveled the globe working extensively with executive, software, embedded, and hardware teams, as well as Joint Device Manufacturers (JDMs), helping all make the shift to Agile product development. 
Prior to focusing on consulting and training, Don led many successful engineering organizations over the years, through mergers and acquisitions at late stage startups, to successful dot coms (Monster), to global engineering organizations (HP). Throughout all, Don's success has been the result of building and empowering highly collaborative cross-functional teams.
Don is a frequent speaker at the leading Agile conferences, a guest lecturer at the University of Delaware, and a co-founder of Agile Delaware.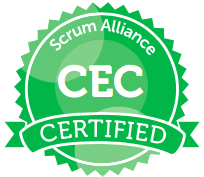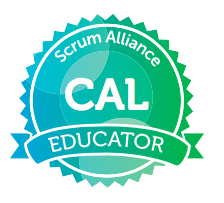 Certified Agile Leadership (CAL) - New York