Certified Agile Leadership (CAL) - New York

Monday, December 4, 2017 at 8:00 AM

-

Tuesday, December 5, 2017 at 5:00 PM (EST)
Event Details
---
SOLD OUT
My next NYC CAL is scheduled for March 12-13, 2018!
https://scrumetc-mar12.eventbrite.com
---
Certified Agile Leadership (CAL) Workshop
With today's rapid pace of change, most leaders understand that Organizational Agility is now necessary for obtaining optimum Business Performance. This is often why they have transitioned to agile product development. 
But the results are in. We now know that allowing development organizations to adopt agile practices is simply not enough. If leaders do not Embrace Agility and provide their teams with the environment and support they need to be successful, they will simply not achieve the kind of outcomes that more agile organizations are achieving.
In this workshop we will make the case that Agile Leadership is the foundation for Organizational Agility.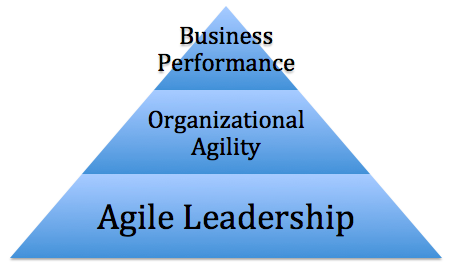 This workshop is focused on what leaders will need to do in order to actively embrace agility and better prepare them to positively influence the culture of their organizations. 
We'll help leaders understand what it will take to be a successful leader within an agile organization and provide them with the tools that they need to achieve true Organazational Agility.
KEY TOPICS YOU'LL DISCUSS
Over the course of the workshop, you'll learn about:
The failure of legacy methods
Technological advancements and their relationship to how we develop products
The impact of moving work across teams and across shores
Management trends that have brought us to where we are today
The complexity and uncertainty of work
Increasing engagement of employees, stakeholders, and customers
Trust and collaboration within your organization
Agile principles and frameworks
Characteristics of high performing teams
Leadership Agility
Leadership challenges when scaling agile
Leadership attitudes toward risk and change
Agile approaches to organizational change
Agile organizational structures and metrics
Governance policies within an agile organization
As an engineering executive, agile transformation lead, and change leader, Don MacIntyre has led successful transformations in organizations ranging from the Fortune 100 to late-state startups in both executive and consultant capacities. Having held senior leadership positions in numerous successful organizations provides Don with a unique perspective on what it takes to be a truly successful agile leader.
Don's Certified Agile Leadership workshop is designed to help leaders prepare for what it will take to achieve true organizational agility. Future leaders are welcome to attend. 
 PRE-WORK
Each attendee is assumed to have basic knowledge of Scrum.   To help assure that everyone is on the same page, it is expected that everyone will take some time to review the current 17 page Scrum Guide located at:
http://www.scrumguides.org/docs/scrumguide/v2016/2016-Scrum-Guide-US.pdf
It is also assumed that everyone will review the Agile Manifesto and associated Principles prior to the workshop.
http://agilemanifesto.org/principles.html
Most importantly, I'd like each of you to spend some time considering the last Agile transformation in which you participated and be prepared to discuss the:
Pre-Existing Situation
Perceived Need for Change
Approach to Transformation
Goal
Outcome
A 5-10 minute verbal description of the above (using a white board if necessary) is all that is required.  
Total pre-work should not exceed 2-3 hours.
OUTCOME
Each participant who engages fully in the workshop will be awarded the Scrum Alliance CAL certification.

If you have any questions regarding the CAL workshop, please don't hesitate to send mail to don@scrumetc.com
When & Where

Marriott Fairfield Penn Station
325 West 33rd St
New York, NY 1001


Monday, December 4, 2017 at 8:00 AM

-

Tuesday, December 5, 2017 at 5:00 PM (EST)
Add to my calendar
Organizer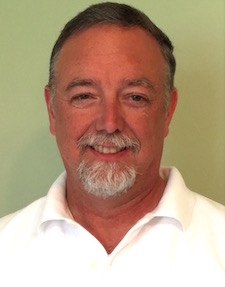 Recognized industry thought leader in large-scale organizational transformations
Hands-on expert, focused on helping complex organizations achieve gains in productivity, efficiency, innovation, and positive cultural change through Agile
Experienced Executive having directed large globally-distributed organizations encompassing: Development, Support, Test, Project Management, and Operations staff
Led teams in the development of a wide range of technologies including: cloud computing, distributed web applications, back-end e-commerce systems, web portals, high availability servers, compilers, operating systems, and classified systems
Speaker at leading industry conferences: Agile 201x, Global Scrum Gathering, Better Software East/West, Agile/DevOps East/West, Cutter Consortium Summits, as well as the Security Institute
Guest Lecturer and Senior Project Coach at University of Delaware
Specialties: Business Transformation, IT Leadership, Organizational Agility, Software Engineering, Scrum, Scaling, Agile, SDLC, SAFe, Kanban, Lean Startup, DevOps, Globally Distributed Teams, Servant Leadership, Organizational Change
With experience in both the commercial and government sectors, Don is an accomplished software executive and change agent with deep Agile knowledge. As an executive, Don has led transformations at organizations spanning the Fortune 50 to late-stage startups. Here are just three examples of major Agile transformations Don has led:
Lockheed – After the infamous failure of the FBI Sentinel project, Don was recruited by the CTO of Lockheed Martin, IS&GS division to begin Lockheed's first major attempt to get serious about Agile Development. Lockheed's IS&GS division alone was the largest provider of IT to the Federal government. Don's job was to define and initiate a strategy for Lockheed programs to become more Agile.  Over the course of 3 years Don led over a thousand LM and government employees and leaders through his Agile workshops and helped many agencies successfully adopt Agile practices. These agencies included NASA, DOD, IRS, FAA, SSA, DHS and others. During this time Don also participated in committees in Washington DC focused on helping the government forward their adoption of Agile.
Hosting – At commercial cloud provider Hosting.com, Don was recruited by the founder to help prepare the late-stage startup for acquisition. Don was asked to take on the VP of Engineering role to mature the engineering organization and initiate Agile development practices. Don ultimately established Agile practices from the CEO office, to Engineering, Data Center Operations, and other business units. Don successfully helped the company become acquired and then acquire other cloud providers. When Don left the company after 3 years, Hosting had grown from a single location to having numerous data centers coast to coast and three engineering centers spread across the country.
Zebra Technologies – Don helped this billion-dollar business transition from losing market share with its traditional waterfall approach to being identified by Fast Company as one of the most innovative companies of 2016. Don began working with teams in three different locations — North America, India, and Taiwan — training nearly 1,000 staff and partners, including both software and hardware engineers, in what it means to be Agile and how to do Scrum well. They learned technical practices that are now helping them improve quality, and they learned scaling patterns they can now use to build their complex systems. Don delivered specialized agile training sessions to business managers, product managers, and program-level managers, and coached project and program teams to prepare them for adopting agile at the program level. As a result of Don's efforts, Zebra's time available for innovation increased 900%.
Don spent his early years as an engineer at HP, ultimately leading a globally-distributed organization developing HP's high-availability file server. He drove some of the earliest Agile adoptions at HP and was awarded for his success in management innovation. Following HP, Don was a Director at Monster.com before founding AgileBootCamp.com, where he assisted Fidelity Investments with its Agile adoptions. After Fidelity, Don joined the executive team at a late-stage startup cloud provider, where he helped establish Agile, ran the engineering department, and assisted the company through a series of M&As.
Since his early work on a pilot program modeled after the Toyota Production System, Don has been empowering teams to take ownership of their work. Along the way, he has transformed organizations using Lean, Scrum, XP, Kanban, DevOps, and, most recently, Lean Startup practices.
CERTIFICATIONS
Certified Scrum@Scale Trainer, Certified Enterprise Coach (CEC), Certified Agile Leadership Educator (CALE), Certified Scrum Coach (CSC), Certified Scrum Professional (CSP), Certified Scrum Product Owner (CSPO), Certified Scrum Master (CSM), Scaled Agile Framework Program Consultant (SAFe SPC), Leadership Agility 360 (LA360) Coach