Certificate in Essentials of Human Resource Management Seminar

Monday, September 9, 2019 at 8:00 AM

-

Friday, September 13, 2019 at 4:00 PM (CDT)
Event Details
For a comprehensive overview of all facets of human resource management, nothing surpasses this popular program. This 4½‐day seminar (divided into two blocks of instruction) provides a balanced and practically oriented foundation in critical human resource subjects including legal aspects of HR management; hiring strategies; training; and compensation practices. Designed for entry‐level HR professionals, this is the perfect seminar for anyone seeking "one‐stop" efficiency in getting a complete grounding in human resources management.

Block I: Legal Aspects of HR Management (Monday-Tuesday)
Employment Discrimination Law
Title VII of the 1964 Civil Rights Act (discrimination and retaliation)

The Age Discrimination in Employment Act

The Americans with Disabilities Act (including reasonable accommodation and undue hardship)

The 1991 Civil Rights Act

The Equal Pay Act

Executive Order 11246/Affirmative Action

The Rehabilitation Act

State discrimination laws
Kinds of Discrimination
Disparate treatment

Disparate impact

Harassment (including sexual harassment)
How Discrimination is Proven
Direct evidence ("smoking guns")

Circumstantial evidence

Statistical/numerical evidence
Specific Laws/Rules Regarding Employment Termination
"Employment at-will"

Public policy discharge

Implied contracts

Whistle-blower laws
Labor Standards Laws
Fair Labor Standard Act (wage-hour, overtime, child labor)

Occupational Safety & Health Act

Family & Medical Leave Act
Labor Law - The National Labor Relations Act
Miscellaneous
Worker's Compensation

COBRA

ERISA

WARN
Potential Personal/Individual Liability of the Manager/Supervisor
Safety and Security Issues in Today's Workplace
Employee Selection: Hiring and Interviewing Employees
How to avoid costly hiring mistakes

What to look for

What not to ask

Negligent hiring

Objective vs. subjective criteria

Workplace diversity issues

Employee orientation

Drug testing/medical evaluations
Managing, Training and Supervising Employees
What is/is not "harassment" on the job

The importance of good communication

Negligent retention/supervision

Job assignments/onerous work/overtime

Employee safety

Job accommodation/pregnancy/family-medical leaves

Employee privacy/electronic monitoring

Drug and alcohol policies/practice

Investigating/reporting employee complaints

The supervisor or manager who keeps notes, a diary, or a notebook about his/her employees
Evaluating/Appraising Employees
Importance of the evaluation in litigation/employee relations

The biggest obstacles to honest, accurate evaluations

How to correct performance/conduct problems

The self-appraisal as an important management tool

How to say what you mean on an evaluation
Employee Discharge and Discipline
A detailed checklist for supervisors and managers to reduce the likelihood of "wrongful discharge" and/or claims of discrimination

Unemployment claims

Requests for a job reference/defamation risks
Block II: Human Resources Management (Wednesday-Friday)
Strategic HR Management— is concerned with maintaining organizational competitiveness by achieving HR effectiveness through the use of HR measurement and HR technology. Through HR planning, managers must anticipate the future supply and demand for employees. An additional strategic HR concern is employee retention. Learn about what the HR Strategic Role entails and how to leverage them at your organization. We will review HR roles, competencies, and current challenges such as: The globalization of business; economic and technological changes; occupational shifts; workforce availability and demographics; and organizational costs. Learn the value of HR Effectiveness and Financial Performance by determining the ROI of all resources and expenditures. Learn about the HR scorecard, measurement and benchmarks and how to show value to your organization.

Staffing and Retention — emphasizes the need to provide an adequate supply of qualified individuals to fill the jobs in an organization. Job analysis serves as the foundation for achieving this goal. Learn how to choose the proper job analysis strategy and the difference between job task analysis and competency based job analysis:
Learn what the steps of the job analysis process are.

Learn to develop proper job descriptions.

Understand that recruiting applicants and selection are required to procure a workforce.

Learn about the employee psychological contract; job satisfaction; individual performance factors; motivation strategies; retention interventions; and cost of employee turnover.

What is employment branding and how your organization should do it.

What are the internal and external recruiting sources you should tap?

How do you properly select and place candidates?

What is the selection process and should you test?

Talent Management, Performance Management and Development encompasses:
Orientation of new employees

Training

HR development of all employees and managers to meet future challenges

Career planning

Performance management which focuses on how employees perform their jobs

Succession planning

Workforce realignment

Mergers and acquisitions

Types of training deliveries, assessments, and learning styles

Training metrics

Benchmarking

ROI analysis

Effective Performance Management Systems should do the following:

Clarify what the organization expects

Provide performance information to employees

Identify areas of success and needed development

Document performance for personnel records

Learn about the different types of performance appraisals and how to maximize them for your company



Compensation and Benefits— compensation in the form of pay, incentives, and benefits rewards people for performing organizational work. Employers must develop and refine compensation systems and may use variable pay programs. Because so many organizational funds are spent on total reward systems for employees, a number of important decisions must be made to achieve the following objectives:
Legal compliance with all appropriate laws and regulations

Cost effectiveness for the organization

Internal, external and individual equity for employees

Performance enhancement for the organization

Performance recognition and talent management for employees

Learn how to:

Job price

Make market comparisons

Pros and cons of job evaluations

Different pay structures

Compliance issues that should be evaluated

Consider compensation trends, projections and strategies

Learn the Benefits Strategy, design and measurement for your organization

Learn about the different types of benefits such as government mandated, voluntary, security, retirement and health benefits

Risk Management and Worker Protection— for decades, employers have been required to meet legal requirements and be responsive to concerns for workplace health and safety. In addition, workplace security has grown in importance along with disaster and recovery planning. Learn the nature of Health, Safety and Security. Learn the legal compliance organizations must adhere to such as OSHA, PPE, Blood-borne Pathogens, Ergonomics and Workplace Air Quality.
FAQ's
Are there discounted room rates at the seminar hotel? Yes. These rooms are available on a first-come, first served basis. The discounted rate will always expire 35 days prior to the program start date, or when sold out, whichever comes first. If you attempt to make a hotel reservation and the group rate is no longer available, please call IAML, we may be able to assist you with arrangements.
When will I receive confirmation of program registration? Confirmations are sent via e-mail, usually within 48 hours of receipt of your registration.
What are the seminar hours? 8:00 a.m. - 4:00 p.m. Monday-Thursday and 8:00 a.m. - 12:00 p.m. Friday.

What is the dress code? Business attire is not necessary. We recommend that you dress casually and comfortably and anticipate varied temperatures in the meeting rooms.
Will I receive a Certificate of Completion? Yes, if you complete the full 4 1/2-day seminar you will receive a certificate approximately four weeks after the seminar ends.

Can I earn Continuing Education Credit?  Yes, this seminar has been approved for 29.75 credit hours by the HR Certification Institute and the Society for Human Resource Management.  You can submit your seminar attendance to a variety of other organizations such as IFEBP and WorldatWork.
Is homework assigned or are tests given during the seminar? No.
Are there group events or entertainment? No, but IAML does host a reception after the first day of the program. This provides you with an opportunity to chat with your colleagues, instructor(s) and IAML representatives. Your evening hours and travel days are your own to enjoy in the many exciting locations at which programs are held.
Does the registration fee include travel, food or lodging? Your registration fee includes a specially prepared manual; coffee and soft drink breaks; and a reception the first evening. You are responsible for your own travel, lodging, meals and incidental expenses.
What is the cancellation policy? Participants will receive a full refund of their registration fee if they contact Evenbrite.com at least two weeks prior to the seminar start date.
Can I transfer to a different seminar location or date after I've registered for a program? Yes, providing you contact Eventbrite at least two weeks in advance of the seminar start date. Transfers requested less than two weeks will be assessed a $150.00 fee.
Can one of my associates substitute for me if I am unable to attend? Yes, please call IAML with the substitution information as soon as possible.
Can we have this seminar delivered at our location? Yes. IAML offers customized on-site training seminars. For more information, please review our website (www.iaml.com) or call us at 949-760-1700.

SPEAKERS: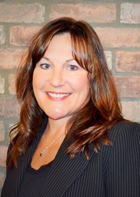 Brenda K. Heinicke, Esq., Attorney, Law Office of Brenda Heinicke
is an attorney in private practice in Colorado Springs, Colorado. Ms. Heinicke opened her own law firm in March 2005 where she specializes in representing employers in a broad range of workplace issues. Her expertise encompasses advising and defending human resources professionals and managers on compliance matters related to federal, state, and local labor and employment laws, including anti-discrimination laws, wage and hour laws, drug and alcohol policies and testing procedures, workplace privacy issues, wrongful termination, non-compete agreements and contract issues. Ms. Heinicke is committed to assisting her clients in implementing and complying with best practices in the workplace designed to avoid costly and time-consuming litigation. To that end, she has been a key presenter for IAML in both public and on-site seminars for more than 15 years. Ms. Heinicke is unique in her ability to combine hands-on, practical solutions to legal issues with a high degree of energy and a keen sense of humor. Ms. Heinicke graduated from the University of Denver School of Law, where she received a JD, with honors, and was selected for the Order of St. Ives. Prior to launching her own firm, Ms. Heinicke served as a criminal prosecutor and for eight years in the labor and employment department of a large Denver-based firm.


Cyndi Ramirez Ryan, SPHR, Founder and Principal Consultant, MAS Talent Human Resources
Ms. Ryan provides strategic and tactical HR services on a project-based, interim or contract basis. Ms. Ramirez Ryan is able to draw upon her extensive experience leading human resources functions across a variety of industries to provide broad insight and deliver innovative solutions for organizations of all sizes. She specializes in solutions that engage employees, develops talent, and strategically aligns human capital approaches with business needs. Her areas of specialty include: Human Resources Expertise, Executive Coaching, Diversity & Inclusion and Leadership Development Facilitation. Prior to starting her own firm, she was the Chief Diversity Officer at Baylor Scott & White Health. She is currently an Executive Advisor & Coach at the SMU Cox School of Business. She holds a BBA in Human Resource Management from Texas Woman's University and a MBA in Human Resources Management from the University of Dallas.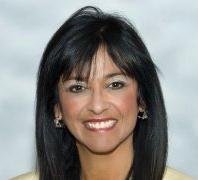 Di Ann Sanchez, PhD, SPHR, SHRM-SCP, Founder, DAS HR Consulting LLC
Ms. Sanchez's HUB certified firm focuses on creative and non-traditional Human Resources programs and services. Ms. Sanchez has over 25 years of experience and has held executive Human Resources positions with both private and public companies. She has extensive experience in: Compensation, Benefits Planning, Recruiting, Retention Strategies, Diversity, Compliance Training, Succession Planning, Talent Management, Shared Services, HR Technology, Employee and Labor Relations, HR Audits, DiSC Assessments, and Strengths Training. She received her Bachelor's Degree from UCLA, Master' Degree in Organizational Management from the University of Phoenix, and her Ph.D. in Organizational Management and Human Resources from Capella University. She is an Assistant Professor at Amberton University.
Save This Event
When & Where

Courtyard Nashville Downtown
170 4th Avenue N.
Nashville, TN 37219


Monday, September 9, 2019 at 8:00 AM

-

Friday, September 13, 2019 at 4:00 PM (CDT)
Add to my calendar
Organizer
The Institute for Applied Management & Law, Inc. (IAML) produces practically-oriented seminars, onsite training, DVDs, and eLearning for professionals requiring timely and accurate information in employment law; employee benefits law; and human resource management.  Founded in 1979, IAML is the nation's leading producer of comprehensive workplace training seminars. Tens of thousands of professionals have participated in its programs.  Based in Newport Beach, California, IAML works closely with leading law firms and practitioners across the country.  Learn more about IAML at www.IAML.com.