Certificate in Conducting Lawful Workplace Investigations Seminar
Description
Do you know how to conduct a lawful investigation?
The objective of an internal investigation is to discover facts on which to make a sensible and lawful decision. Done correctly, an investigation should resolve a problem and prevent it from re-occurring, whether the issue is misconduct, a performance situation, harassment, discrimination or a workplace accident. In addition to saving potentially millions of dollars in litigation costs and lost productivity, a lawfully conducted investigation can nip workplace problems in the bud, thus keeping businesses operating smoothly—and out of court.
Making the right decision often turns on the quality of the investigation that has been conducted. Without the facts, decision-making is flawed and can expose the employer to significant liability.

Over the course of two days, you will actively engage in detailed, "real time" (including role playing) investigations as the attorney-instructor guides you through the investigatory process; giving important pointers and recommendations throughout. Participants will learn how to handle complaints legally by gaining actual experience in interviewing witnesses and evaluating evidence. By going through the process of conducting several types of investigations everyone will be able to use their newly acquired skills through interaction with classmates and the attorney-instructor. This interaction will help build confidence and will embed the learning.

Scenario investigations include:
sexual harassment

complaints of discrimination

safety concerns

medical issues

circumstances where employee witnesses would prefer not to voluntarily participate



How you will benefit:
Learn step-by-step guidelines for investigating any complaint

Be proactive and avoid the legal pitfalls of investigations

Know what steps to take to minimize your liability

Understand what sexual harassment is—and what it isn't

Get a realistic view of the timing of investigations

Get beneficial advice on handling evidence

Keep your work force running smoothly during and after an investigation

Guard against retaliation and subsequent inappropriate misconduct



After completing this course, you will have learned:
How to recognize workplace situations that require an investigation

How to develop an investigation plan

How to collect and record evidence

The rights of the parties involved in an investigation

How to identify and interview the plaintiff, witnesses and the respondent

How to assemble statements and write a thorough and defensible report

When and what information can, and should, be released to the involved parties

How to make recommendations about next steps after the investigation is complete
FAQ's
Are there discounted room rates at the seminar hotel? Yes. These rooms are available on a first-come, first served basis. The discounted rate will always expire 45 days prior to the program start date, or when sold out, whichever comes first. If you attempt to make a hotel reservation and the group rate is no longer available, please call IAML, we may be able to assist you with arrangements.
When will I receive confirmation of program registration? Confirmations are sent via e-mail, usually within 48 hours of receipt of your registration.
What are the seminar hours? 8:00 a.m. - 4:00 p.m.

What is the dress code? Business attire is not necessary. We recommend that you dress casually and comfortably and anticipate varied temperatures in the meeting rooms.
Will I receive a Certificate of Completion? Yes, if you complete the two day seminar you will receive a certificate approximately four weeks after the seminar ends.
Can I earn Continuing Education Credit? Yes, this seminar has been approved for continuing education credit for 13 credit hours by the HR Certification Institute and the Society for Human Resource Management. You can submit your seminar attendance to a variety of other organizations such as IFEBP and WorldatWork.
Can I earn Continuing Legal Education Credit? Yes, this seminar has been approved for 13 CLE hours by the State Bar of California and the State Bar of Pennsylvania. Please contact us if you'd like CLE credit for another state.
Is homework assigned or are tests given during the seminar? No.
Are there group events or entertainment? No, but IAML does host a reception after the first day of the program. This provides you with an opportunity to chat with your colleagues, instructor(s) and IAML representatives. Your evening hours and travel days are your own to enjoy in the many exciting locations at which programs are held.
Does the registration fee include travel, food or lodging? Your registration fee includes a specially prepared manual; coffee and soft drink breaks; and a reception the first evening. You are responsible for your own travel, lodging, meals and incidental expenses.
What is the cancellation policy? Participants will receive a full refund of their registration fee if they contact Evenbrite.com at least two weeks prior to the seminar start date.
Can I transfer to a different seminar location or date after I've registered for a program? Yes, providing you contact Eventbrite at least two weeks in advance of the seminar start date. Transfers requested less than two weeks will be assessed a $150.00 fee.
Can one of my associates substitute for me if I am unable to attend? Yes, please call IAML with the substitution information as soon as possible.
Can we have this seminar delivered at our location? Yes. IAML offers customized on-site training seminars. For more information, please review our website (www.iaml.com) or call us at 949-760-1700.
Speaker: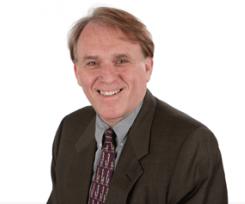 Gavin S. Appleby, Esq., Shareholder, Littler Mendelson, P.C.

Law Practice Emphasis:
Employment Litigation

Labor Relations

Manager and Employee Training

Drug Testing and Anti-Doping

Diversity

Affirmative Action

Wage and Hour

OSHA Matters



Biography: Mr. Appleby advises and represents employers in a broad course of employment law matters. His focus ranges from defending single plaintiff and class action employment cases to advising on and litigating wage and hour matters and handling OSHA issues. He also has significant experience in union avoidance, defending union campaigns, handling arbitrations and mediations, and conducting investigations. Mr. Appleby provides employers with consulting on human resource practices, including establishing ADR processes, developing systems for providing better and more effective advice to managers, and instituting programs aimed at early resolution of employment problems. Mr. Appleby is nationally known for his employment law and diversity training, as well for developing legally defensible diversity programs. He also is an expert on OFCCP matters, investigations, Title IX compliance and NCAA rules compliance. He has been named in Best Lawyers in America, Employment & Labor-Management, Atlanta every year since 2010.

Education:

J.D., University of Virginia School of Law

B.A., West Virginia Wesleyan College



Publications: Mr. Appleby has published articles on employment and labor law issues ranging from union avoidance to dealing with problem employees, co-authoring a published textbook on pre-employment testing, and assisting numerous companies in creating effective pre-employment drug and paper-and-pencil testing. In 2007, Mr. Appleby published the book Harassment, Discrimination and Other Workplace Landmines through Entrepreneur Press. As a member of the professional tennis Anti-Doping Review Board, Mr. Appleby co-authored professional tennis' anti-doping rules and successfully defended the ATP Tour and International Tennis Federation in international drug hearings.

Lectures and Presentations: Renowned as an exemplary employment law trainer, Mr. Appleby has created numerous training programs and trained thousands of human resource professionals and operations managers across the country. Among his achievements are creating an entirely interactive course in risk assessment for human resource professionals. Mr. Appleby has been consistently rated among IAML's top four instructors for more than 20 years. He presents IAML's Certificate in Conducting Lawful Workplace Investigations and the Certificate in Employee Relations Law Seminar, webinars, and has presented dozens of in-house programs to our clients.

Activities:
Georgia State Bar

Member - American Bar Association Committee on the Development of the Law under the National Labor Relations Act, and the ABA Committee regarding FMLA and Wage-Hour Laws

Member - International Tennis Federation, ATP Tour and WTA Tour Anti-Doping Review Boards