Description
By Invitation Only
Ceres Conference 2019
President's Council Reception
Tuesday, April 30th • 5:30-6:30 p.m.
The Mission Bay Room, 32nd Floor, Westin St. Francis
This reception is an invitation-only networking opportunity to meet and mingle with Conference speakers, sponsors, partners and Ceres 1000 supporters, while giving our President's Council the opportunity to thank you for your involvement. Please join us.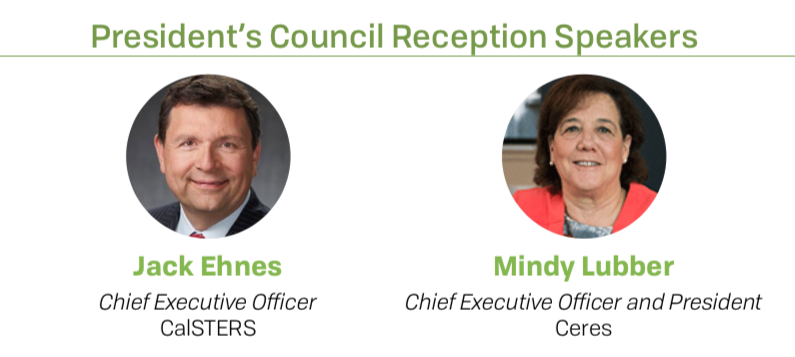 Please RSVP by Friday, April 19th.
This invitation is not transferable.
For more information contact Chris Smith at smith@ceres.org or (415) 517-2844.