About this Event
Ceremony's lead guitarist Anthony Anzaldo doesn't want to talk about the fact that his band has been around for over ten years. Or that they've drifted away from the hardcore genre that made them, or that they jumped ship from their long-time label, Matador Records, to join Relapse Records instead. Or that their sixth album will mark four years since the iconic punk band has released any new material. These things aren't ​really​ important. What matters is that ​In the Spirit World Now​ is Ceremony's most driving, intelligent collection of songs to date.
"We knew this had to be the best thing we have ever done," admits Anzaldo. "We couldn't come back after four years with a record that only had a few good songs."
Produced by Will Yip (Title Fight, Circa Survive, Turnover) and mixed by engineer Ben Greenberg (The Men, Pharmakon, Hank Wood And The Hammerheads), In the Spirit World Now​​ grows with each listen, balancing Yip's pop sensibilities with Greenberg's noise-punk influence through dramatic, shining synthesizer hooks and a mature vocal strategy. Drummer Jake Casarotti and bassist Justin Davis power through the 11-tracks as a strong yet sparse backbone that interlocks with guitarists Andy Nelson and Anzaldo to create a pop-centric, post-punk canvas for frontman Ross Farrar to expel the most vulnerable parts of himself. (And, thankfully, there are many.)
Farrar, who has been studying and teaching at the ​Syracuse University MFA Poetry Program​ for the past three years, has found himself as a vocalist on ​Spirit World​​, not only sounding more confident and in the pocket than he ever has before, but exploring amorphous lyrical territory about arrested development, botched relationships, and the never-ending hamster wheel of self-destruction so many creatives fall into.
"​I've been very interested in will, as in a person's faculty of consciousness and how we navigate actions and self-control," Farrar says. "I've been worried for a long time that my lack of self-control will inevitably destroy me, so any paranoia on that matter is focused on this record."
Spirit World​ is a carefully composed punk record by a band who is so in tune with one another as players that their physical separation didn't affect the music when it came time to get together and work. Despite living in opposite ends of the country, they met up, rehearsed the new material, and demoed it out in Anaheim at a friend's studio. After two weeks, the tracks were loose with Farrar only mumbling melody ideas on top of the band. A few months later, they linked up with producer Will Yip and he flushed out the demos, helping develop the structure as the songs took shape in the studio. To add some grit to their slew of polished post-punk hits, Anzaldo called on Greenberg to help develop melodies and interject synthesizers and keyboards into the songs before he mixed the record.
"We really took it song by song on this album," says Anzaldo. "We pushed ourselves more than any other record. We didn't have a lot of time together, so the time we did have was precious, and we were hyper-focused on making the best songs possible."
Spirit World​ ​is full of layered sonic fury and anxiety, each song building up to a point and then descending down through a militant hook. "Turn Away the Bad Thing" sets the tone, guitars climbing around the driving bass line, as Farrar sings, "​It's getting harder for me to be alright/Eyes adjusting to the dark/The momentum of all these last resorts built inside of me." Songs like "Presaging the End" and "Calming Water" feel romantic and distressed, while "Further I Was" and "Years of Love" are driven by Farrar's rebellious energy as he repeats the hook with a deadpan realness. "Years of love can be forgotten/In the hatred of a day." But the true stand-out is the title track, "In the Spirit World Now", a haunting pop gem with a sticky chorus and lead synth riff that plants itself in your head as Farrar chants the track's name over and over like a mantra. "The spirit world is a sort of nebulous and ectoplasmic place where things may not be quite what they seem," he says. ​Spirit World​​ marks a milestone for this legendary Northern California punk outfit who have stayed true to themselves as songwriters throughout massive sonic growth throughout their long, storied career.
"Not reflecting on the evolution of the band is what keeps us motivated," Anzaldo admits. "There is always a song we haven't written, a band we haven't played with, artwork we haven't thought of. We are creators by nature, not by choice."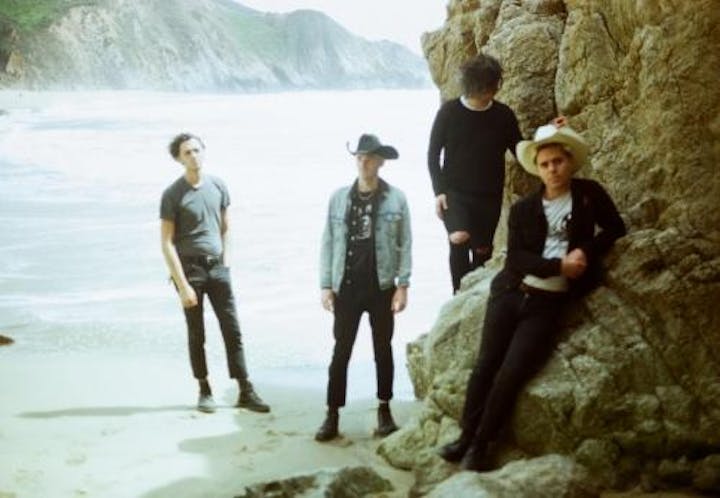 CHOIR BOY:
"Choir Boy" was what the kids called singer/songwriter Adam Klopp in his early teens when he fronted punk cover bands in Cleveland, Ohio. An intended insult, the label seemed fair and fitting in a way, given Klopp's religious upbringing and angelic voice. After high school, Adam left Ohio for college in Utah. While his career as a student would prove short-lived, he integrated into Provo and SLC's underground music and art scene, left religion behind, and called his new band "Choir Boy".
"It seemed funny to me as sort of a comical reclamation of the mocking title I received from "punk" peers as a teen. While serving as a weird reflection of my childhood and musical heritage."
Since Choir Boy's gorgeous debut LP on Team Love records in 2016, the dream-pop outfit has gained a cult following online and in underground circles. Adam's stunning vocal range, layered compositions, and heartbreaking melodies are backed by musical partner Chaz Costello on bass (Fossil Arms, Sculpture Club, Human Leather) - and along with a rotating cast of players, create the perfect blend of nostalgia-laced romantic pop music we've been waiting years to hear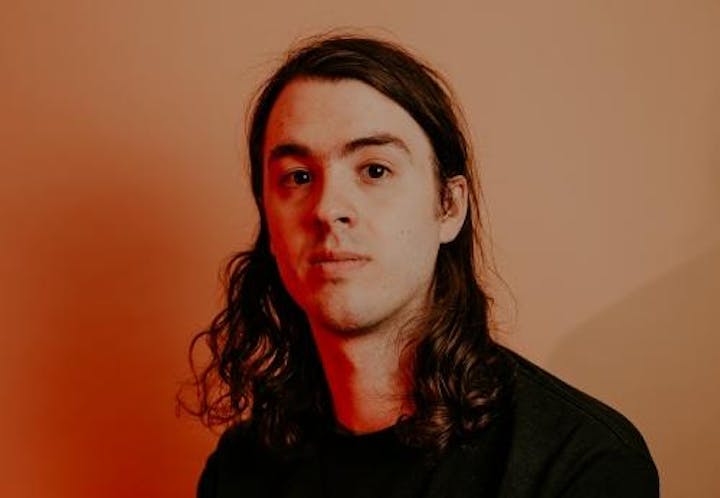 Glitterer:
Simply put, Looking Through The Shades is the sound of a group of people playing music, together, in a room. Now we have live drums (Ned's brother Ben does the honours) and dopamine-releasing fuzzy guitars (Ned's other brother Alex contributes a solo) to go with the synths, the bass, and the voice. Now we have a 14-song-long thematic arc, carefully sequenced. Meanwhile, the lyrics are still reluctantly but rigorously self-aware, the choruses are still habit-formingly catchy, and the arrangements still carry not an ounce of excess fat. From the saturated distortion of the opener, "The Race" ("I wish I could look at your life and know it's mine"), through the road-weary "1001" ("I sang 1,000 songs / Didn't want to sing again") and the vox-and-bass-only Side B outlier "The News" ("I used to be original"), listeners are invited to join the album's team of creators in wrestling with the defining psychological and social conditions of our age. And thus we discover that Glitterer invokes solipsism not to glorify or revel in it but to understand and rise above it, and that Glitterer knows that no individual can accomplish such a task alone, which is why Glitterer is a rock band and always has been, even when only one person's name was attached to it.
Glitterer was born in August 2017 and now, with Looking Through The Shades, Glitterer has come of age.