About this Event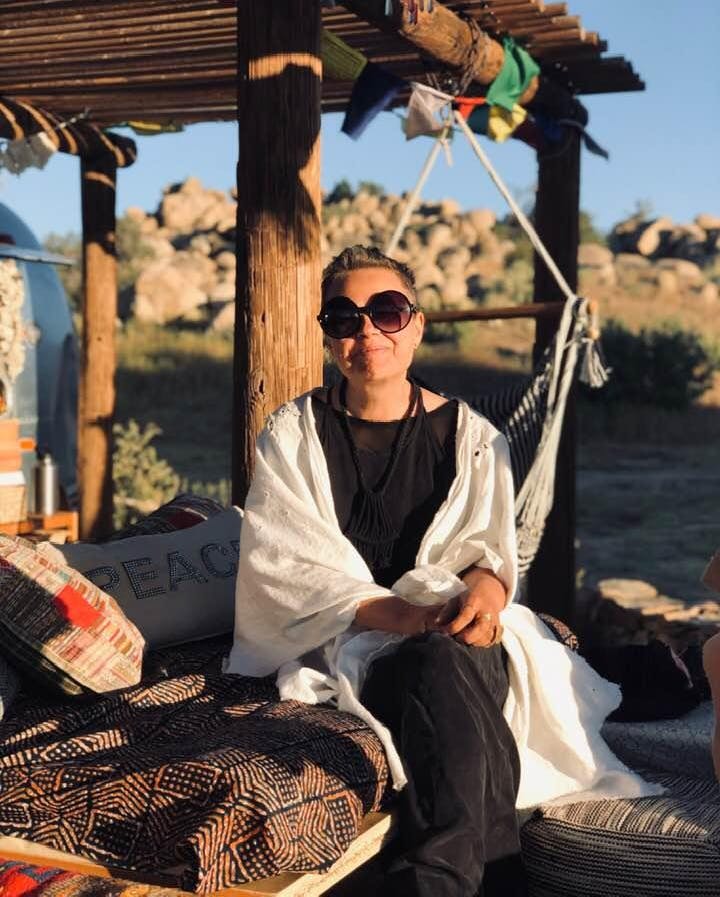 About the host:
Joanna, your clay instructor, is the founder of Dust Ceramics. With her husband Artur they create their beautiful, modern ceramics in their garage studio in Landers and became quite popular in the Mojave Desert area, not only as ceramists, but kind people known from their hospitality. They create functional pieces, sculptures and wall objects. Joanna creates their unique glazes, having a good eye for colors being a painter, fiber and mixed media artist. She is also a passionate teacher of sculpture and all kinds of ceramic workshops in Old Town Artisan Studio in La Quinta.
Joanna Szachowska website: joannaszachowska.com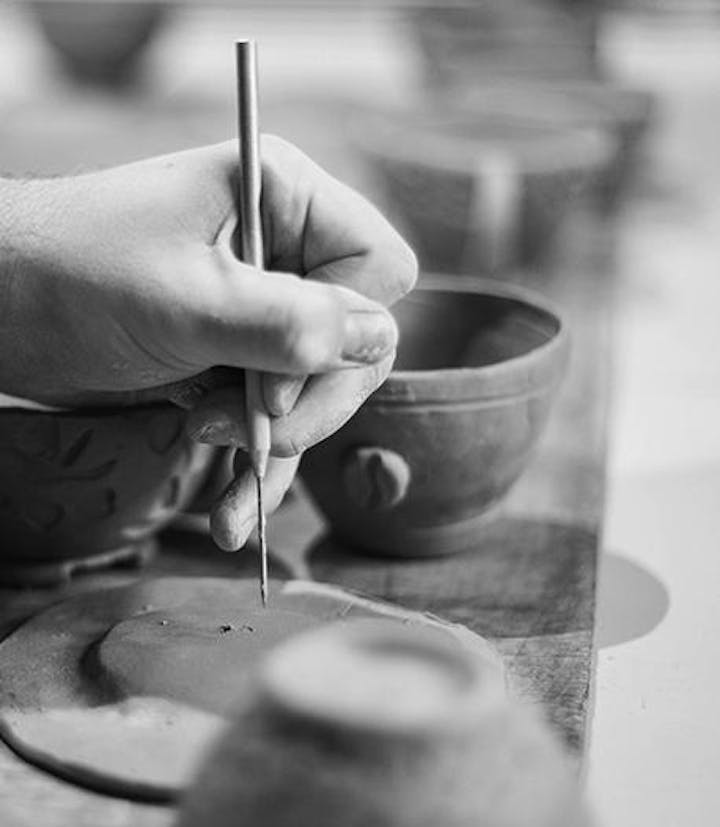 What we will do:
We will start from a short introduction about clay and Joanna will shows you how to build coiled cup, little vase, nut bowl or a succulent pot. She will show you many classic and contemporary ways to decorate your object. Embossing Mojave Desert sand, texturing with local plants or painting your own Joshua Tree, a raven or roadrunner - unleash your creativity in this class! As you create Joanna will answer any questions you may have or help with any challenges you experience. We will later bisque, glaze, fire, then ship your creation to you (if you request).
What we will provide:
white wet clay
underglazes for painting on raw clay
ceramic tools
many natural objects to emboss/decorate your raw clay creation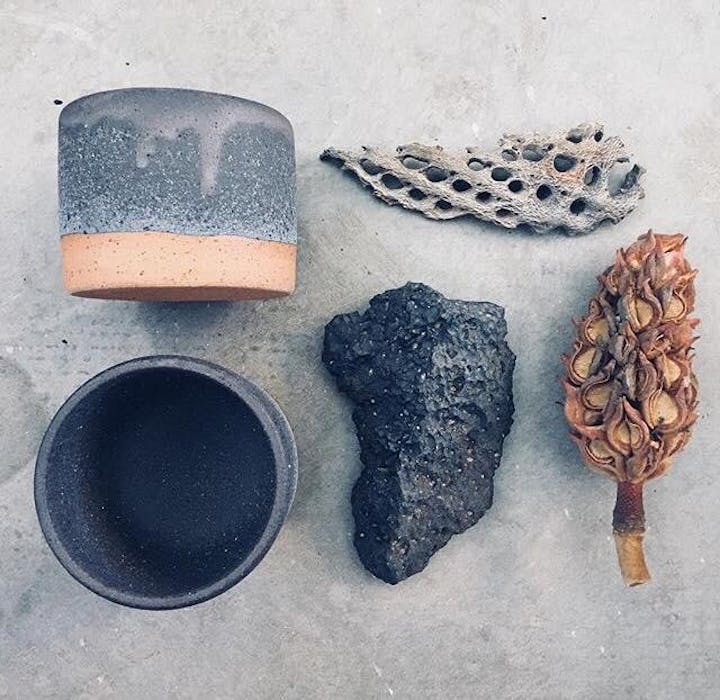 Embossing Mojave Desert sand into your raw clay cup, texturing it with local plants or painting your own Joshua Tree, a raven or roadrunner - these are just a few of many examples of decorating your piece.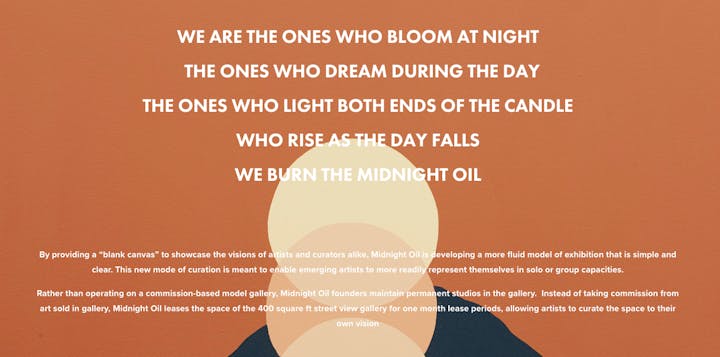 Where we will meet:
Midnight Oil Gallery in Yucca Valley where Joanna is having one month art residency May 2019.
What to bring:
Comfortable clothes you don't mind to get dirty. Water to stay hydrated during the class.
Shipping:
Shipping is NOT included in the class price, but will be set based on the size of your creation. If you choose to ship your pottery, you will pay a flat fee of $35 for shipping during the class time via card or cash. You are also free to pick up directly from us if you live in the area.
Early registration is recommended as space is limited.
Age +16
Ticket purchases are non-refundable.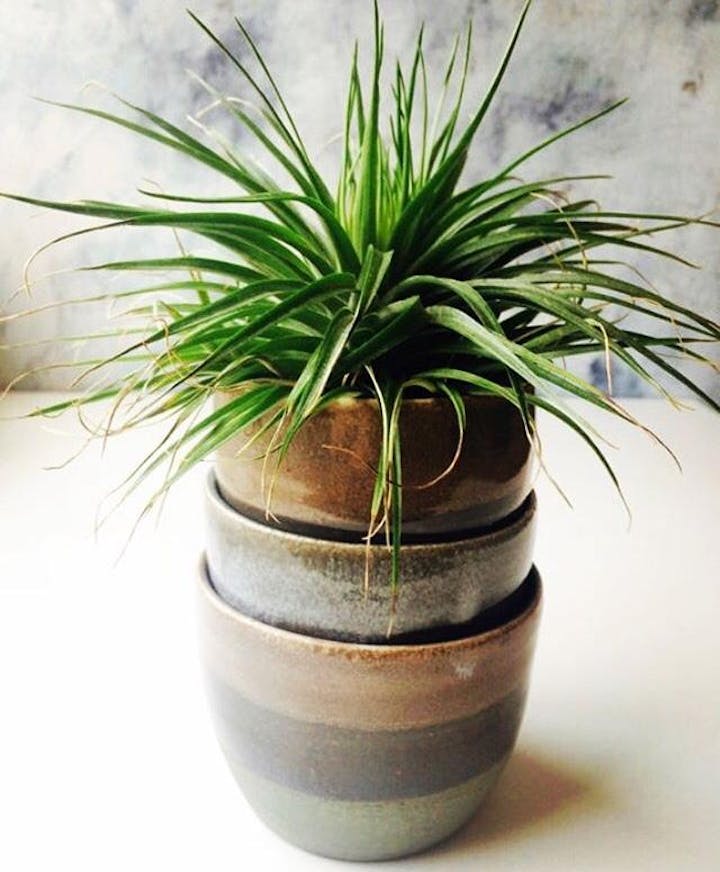 Unleash your creativity , make your own succulent pot or big cup for your morning coffee. Photo and creation by Dust Ceramics.
Discover your own creativity with clay - the most therapeutic art medium. Photo and creation by Dust Ceramics.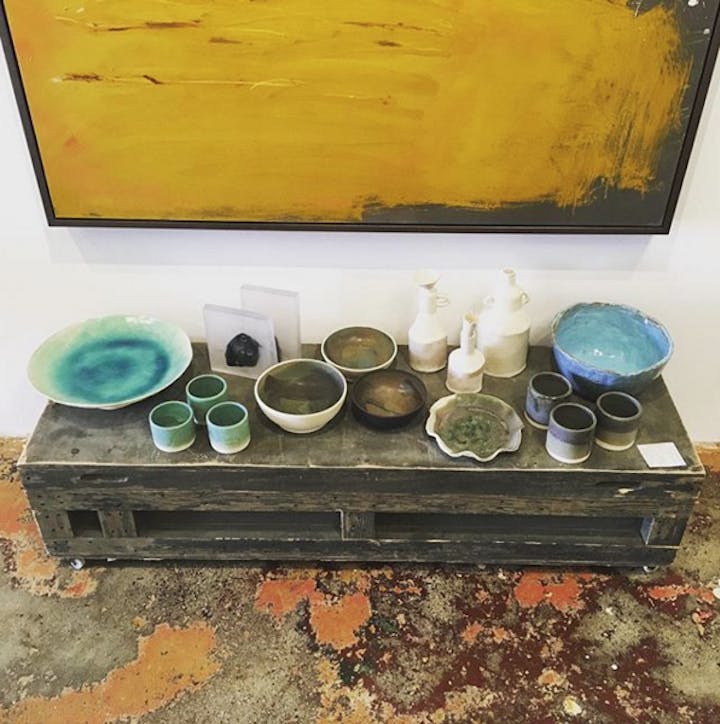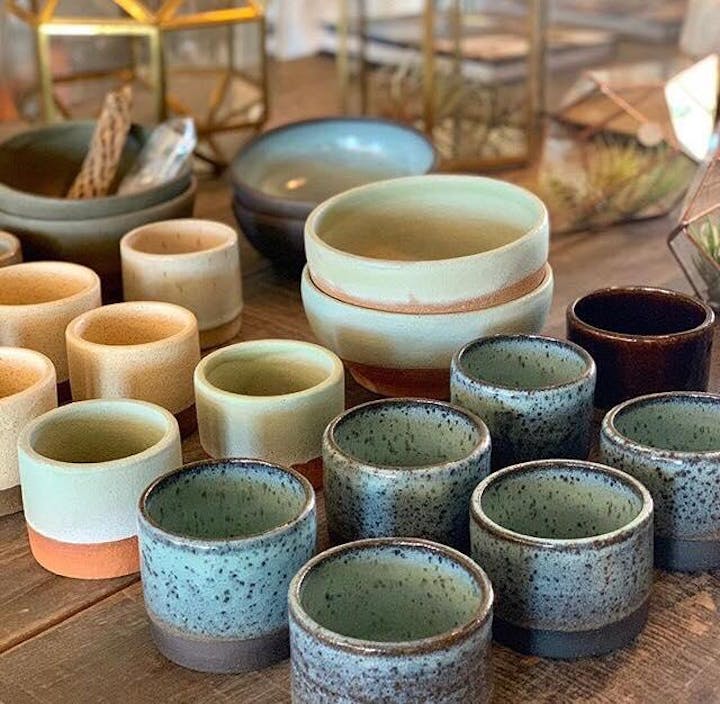 Visit Yucca Valley beautiful interior shop Acme5, you can purchase Dust Ceramics pottery objects from there.