Description
Our Ceramic Design Course will give you a solid introduction to all the core ceramic techniques and materials. Plus tremendous amount of fun working with clay. Learn an ancient craft while discovering ways to integrate it into contemporary design fields, which could be anything from jewellery to tableware or interior objects.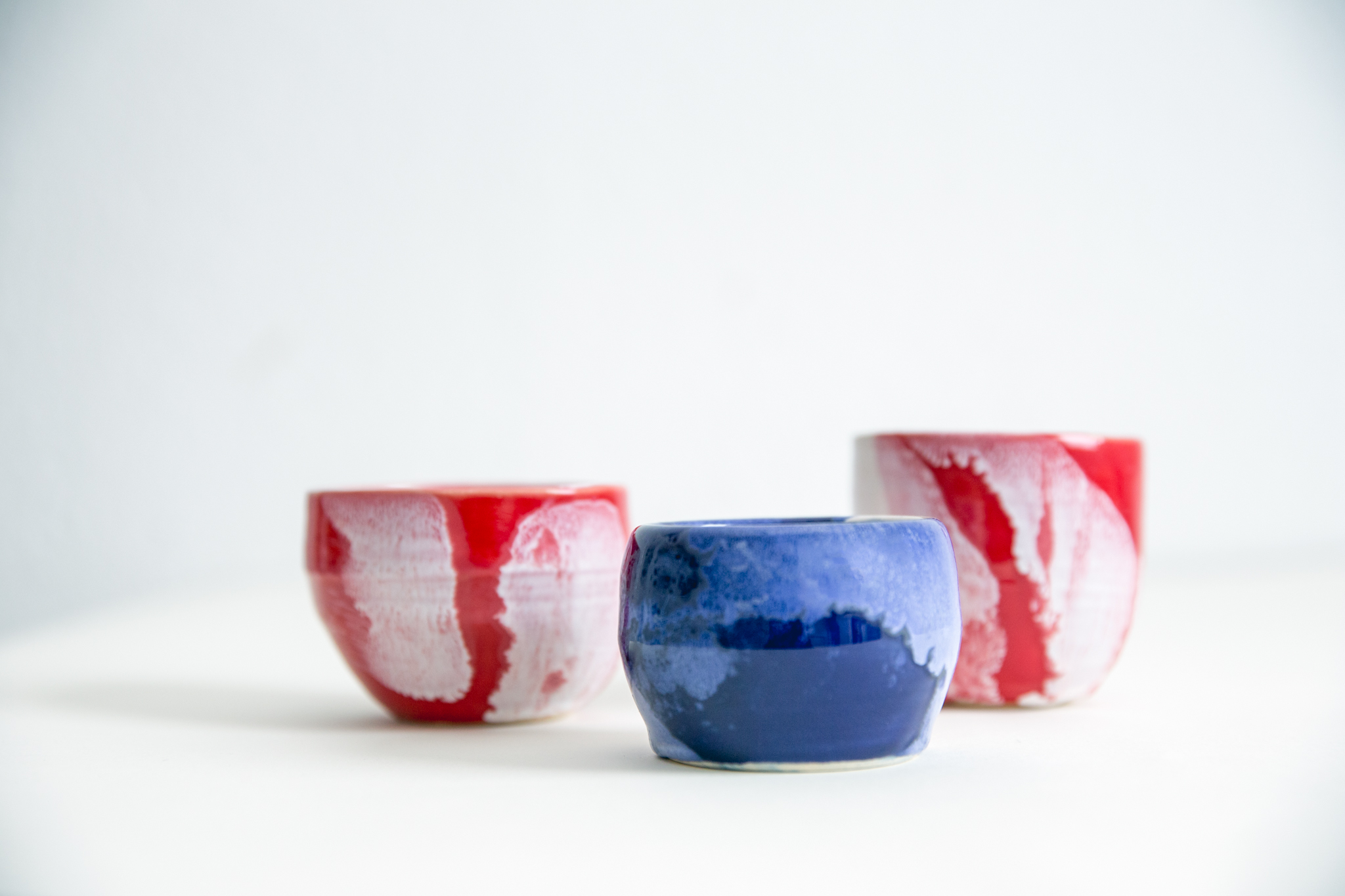 4 Group Classes:

Jun 07 - 19:00-21:00 - Hand-Building and Ceramic Design
Current session will be devoted to techniques of working with clay. You will get introduced to qualities and capabilities of clay and create your first ceramic piece.

Jun 14- 19:00-21:00 - Engobes
Current session will be devoted to Engobes - one of the main materials used to give color to your ceramic creations. You will learn different techniques of working with it. As Engobes are applied to green ware (not yet fired clay objects), during this session you will be welcome to continue experimenting with hand-building.

Jun 21 - 19:00-21:00 - Painting on Ceramics
From fine Chinese porcelain to rough Indian earthware - painting has been a part of the game ever since pottery exists. During this session you will learn numerous ways, materials and techniques to create stunning colorful patterns on your ceramic objects.

Jun 28 - 19:00-21:00 - Glazes, Colorstains & Oxides
Glazes are the queens of coloring, colorstains & Oxides are the best way to spice it up! You will learn how to create stunning and experimental glass-platings on your clay objects.

On top of that, each of the participants will be offered:
personal consultation time with the course holder each week (to make sure you successfully advance with your project and know exactly, what is the next craftsmanship step towards a splendid result)

8h studio time, in case your project would require more time, you are welcome to do some parts of the work at home or book additional studio time at a rate of 10 euro/h
The course will be held in a small group (max 6 people) to make sure that each participant gets personal guidance.
+ material costs: 20€ (includes clay, glazes, colorstains, engobes and all the other components provided during the group classes and practical sessions; firing costs)
Workshop Holder:
Elizaveta Barsegova, founder & creative director at brsg KERAMIK


---
The workshop is suitable for both, prior participants of Ceramic Workshops and complete beginners, no prior experience with ceramics is required.
In case of any questions, please don´t hesitate to contact us at info@brsg-keramik.com