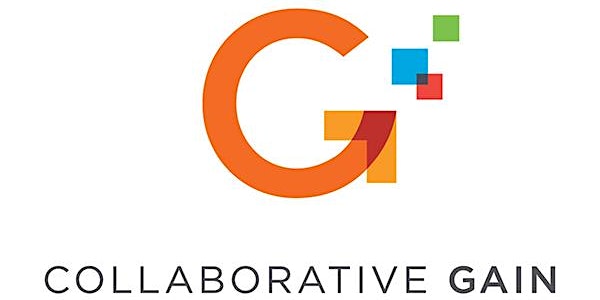 CEO Workshop - Leadership Lessons from Warren Buffett
Description
Each year I invite CEOs and entrepreneurs to come together in Omaha to learn *leadership* (not investing) lessons from Warren Buffett and Berkshire Hathaway.
Join us for this extended weekend including:
* Conversation with Berkshire CEOs and others
* Basics on Berkshire - it's structure, culture and history
* Opportunities to get to know your fellow attendees - all of whom are leaders
Tickets:
*Tickets are limited on an invitation-only basis.
*Tickets are non-refundable, and transferable only with approval from Collaborative Gain.
*Your flight and hotel are separate and you should purchase that immediately.
——————————
Testimonials
——————————
"Everyone - certainly Internet entrepreneurs - should go. It's like visiting Confucius or Aristotle in the old ages. I'm going to recommend that my friends and CEOs of all my portfolio companies go with Collaborative Gain. It was amazing." - Brett Hurt, CEO and Co-Founder, data.world
"Wonderful from start to finish! I learned a lot and have left energized. Great group of people, terrific speakers with meaningful stories, then the super bowl of capitalism. Thank you!" - Steve Schlesinger, CEO, Schlesinger Associates
"The Berkshire annual meeting is nothing short of inspiring - and by bringing together a wide range of industry leaders, start-up entrepreneurs and even Buffet's own leadership, Collaborative Gain's workshop is the way to go" - Gregg Alwine, CEO, Corsis
"Every Internet CEO should go to Berkshire once - and certainly go to with Collaborative Gain. Great group, well organized, and fascinating experience. Terrific." - Jordy Leiser, CEO & Co-Founder, STELLAService
——————————
Schedule
——————————
Friday, May 5, 2017
12:00 pm - 6:00 pm Lunch and Workshop
6:30 pm - 9:00 pm Dinner
Saturday, May 6, 2017
5:00 am - 4:30 pm Breakfast coffee and snacks while we wait in line to go into the annual Berkshire Hathaway Meeting (yes: we get up quite early - it's part of the experience. It was a blast last year)
5:00pm - 7:00pm Concluding Dinner