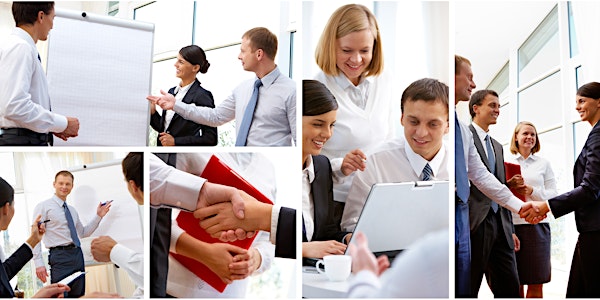 CEO Webinar – How to Get the Right People in the Right Seats
Join us Feb. 28th for this CEO webinar and learn how to get the right people in the right seats.
Date and time
Tuesday, February 28 · 9 - 10:30am PST
About this event
Topic: How to Get the Right People in the Right Seats
What you can expect to learn from this session:
Understand the connection of systems, structure, and people data to drive winning results
Close the gap between business strategy and people strategy
Practical tools to increase confidence to know how to get the right people in the right seats
John King
John started his entrepreneurial journey in music and entertainment. He was the first employee at a venture capital-backed music technology startup, and was the Integrator at a film production company. As Integrator he grew that company over 200% in 2 years, created award-winning, nationally broadcast commercials, and produced a film that streamed on Netflix. In addition, he spearheaded the launch of a non-profit in East Africa that trains orphans and vulnerable children to become small-business entrepreneurs. That organization has helped thousands of young people emerge from extreme poverty in the past 10 years. Now, he helps entrepreneurs throughout Florida grow their businesses with EOS.
Jeremy Williams, MHRER
Jeremy is a proven Human Resources leader and has over 30 years' experience helping companies minimize risk and maximize results involving people issues. His last organizational leadership role was with Olive Garden where he led a national team that achieved industry leading staffing levels and retention. Additionally, he developed succession planning and talent management strategies that ensured strong performance management, business strengthening, and increases in diverse talent. Jeremy now uses his vast experience with Cornerstone Strategic Alliance to help organizations connect their business strategy to a people strategy to achieve winning results.
~ ~ ~ ~ ~ ~ ~ ~ ~ ~ ~ ~ ~ ~ ~ ~ ~ ~ ~ ~ ~ ~ ~ ~
About CEO Nexus
CEO Nexus is committed to serving business owners and executive teams leading growth-oriented, second-stage businesses. Our facilitated peer roundtable program utilizes the CEO Nexus Content Model, which focuses on leadership, sales, operations, and finance. The program is structured to enhance Your Ownership Journey™.