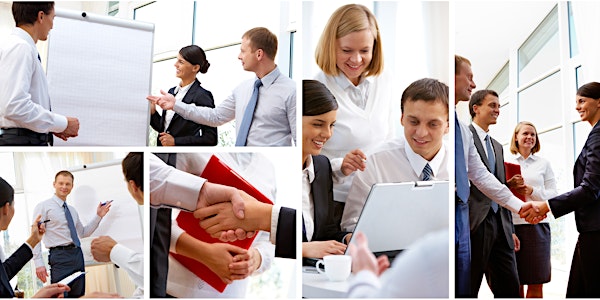 CEO Webinar — Facing the Lease vs Buy Fork in the Road? Learn why owning...
Join us on Tuesday, August 23rd for an online webinar presentation by Geoffrey Gallo.
About this event
Topic: Facing the Lease vs Buy Fork in the Road? Learn why owning makes more sense today than ever
What you can expect to learn from this session:
Preparing your business for accelerated growth with a facility expansion strategy
Using the US Government's Incentives to do what it wants done
Why Robert Kiyosaki (Rich Dad, Poor Dad) Thinks So
Advantages of Accelerated Depreciation, 1031 Exchanges, and others
How to structure your accounting to qualify

Geoffrey Gallo
Geoffrey brings over 25 years of sales, marketing, financial and operations experience in various industries to his role as Partner, Advisory Services & Practice Development. Using his broad expertise in strategic planning implementation, tax planning, incentive compensation, asset protection and estate planning, Geoffrey works with business owners to identify needs and solutions, with a specific focus on helping them achieve their growth and exit goals. Leading the firm's channel marketing programs, he also directs building strategic alliance partnerships for the firm, bringing other professionals together to seamlessly deliver on all components of Grennan Fender's comprehensive planning process and value proposition. Geoffrey's well-rounded career experiences give him firsthand insight into the challenges facing today's business owners as they grow and expand product lines, penetrate new markets and successfully exit their businesses.
~ ~ ~ ~ ~ ~ ~ ~ ~ ~ ~ ~ ~ ~ ~ ~ ~ ~ ~ ~ ~ ~ ~ ~
About CEO Nexus
CEO Nexus is committed to serving business owners and executive teams leading growth-oriented, second-stage businesses. Our facilitated peer roundtable program utilizes the CEO Nexus Content Model, which focuses on leadership, sales, operations, and finance. The program is structured to enhance Your Ownership Journey™.