CEO Space Utah presents: Impact is the New Global Currency - feat. Wendy Lipton-Dibner

Wednesday, October 7, 2015 from 2:00 PM to 4:00 PM (MDT)
Event Details

CEO Space Salt Lake City invites you to celebrate the impact of local businesses and entrepreneurs as we bring you the world's leading authority on business development through Impact Strategy,  #1 International Bestselling Author, and CEO Space Faculty Member - Wendy Lipton-Dibner.
Impact is the New Global Currency 
Everyone is talking about it - but how do you make it happen? And how do you turn your impact into income in any industry, regardless of economic conditions? And how do you manage your impact-driven business so you never burn out and love your life 24/7?  
Join the most savvy entrepreneurs in Salt Lake City as Wendy walks you step-by-step through the only comprehensive model ever developed, tested and proven to increase profitability as a direct result of making a measurable difference in people's lives with one-of-a-kind marketing, products and services. Wendy is internationally recognized for her practical and inspiring keynote presentations. She'll mesmerize you with practical how-to's and answer your questions about how to maximize and capitalize on your unique impact as she reveals for you the strategic model she developed to help entrepreneurs and executives grow revenues exponentially in corporate, healthcare, small business, entrepreneurial and non-profit industries.  
Featuring: The Focus On Impact® Award Celebration Sponsored by Wendy Lipton-Dibner, President, Professional Impact, Inc.  
Register today for this business growth networking event and while you're there, get your signed copy of Wendy's game-changing business guidebook! 
Now is the time to take control over the shape of your impact, the size of your impact and the rewards you reap as a result of your impact.  Seating is limited. Do you know a business or entrepreneur who deserves the Focus On Impact® Award? 
Enter your nomination at www.FocusOnImpact.com/saltlakecity
"Wendy Lipton-Dibner is the master of impact strategy. Her newest book, Focus On Impact is a critical tool for the rapidly-changing global market. Well-written, practical and smart. A must-read."  - Harvey MacKay, #1 New York Times bestselling author, Swim With The Sharks Without Being Eaten Alive

"I can recall when Chicken Soup for the Soul launched to legendary record setting global success. Then came The Secret, Mars and Venus, No Matter What, Three Feet From Gold, Rich Dad Poor Dad, Outwitting the Devil and Think & Grow Rich for Women. All readers of these books MUST read Focus On Impact as the final work to transform your personal and professional goal attainment. All you finally need is Focus On Impact to win more fully. Spread the word of our major endorsement for Focus On Impact. Tony Robbins, read this ONE!"  - Berny Dohrmann, Founder,  CEO Space, International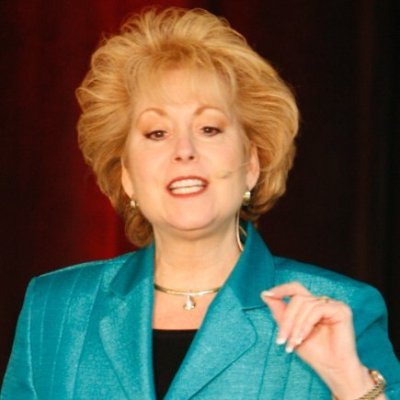 About Wendy Lipton-Dibner
WENDY LIPTON-DIBNER, M.A. is the world's leading authority on business development through impact strategy. President of Professional Impact, Inc. and founder of Move People To Action™, Wendy is internationally-recognized for her unparalleled ability to help clients grow profitable businesses by maximizing and capitalizing on the impact they bring to people's lives through their message, products and services.
Wendy serves as a trusted advisor to doctors, executives,  start-up and experienced entrepreneurs and top influencers across a wide range of industries. A sought-after media guest and keynote speaker, she has built 10 successful businesses of her own, delivered thousands of business growth programs for corporate, healthcare, small business, non-profit and entrepreneurial organizations and has spoken for hundreds of thousands of people on stages around the globe.
Wendy received her Masters Degree in sociology and social psychology from Duke University and was recruited by Texas Christian University for a position as a university instructor and director of organizational research studies. One of her projects caught the eye of the United States Senate, where her presentation influenced a decision that has since helped millions of people.
Driven to expand her impact, Wendy left academia to open her first business: a social laboratory to develop and test formulas to move people to action. Within three months, her retail and service sales skyrocketed beyond industry standards and she became a sought-after consultant for small businesses, sharing the formulas she'd discovered for sales, leadership and customer service.
Wendy went on to achieve certification in three schools of psychology and built a private practice specializing in sales professionals. Her proprietary blend of psychotherapy, sales and leadership training helped her clients increase revenues exponentially, leading to a swell of invitations for consulting and training in for-profit and non-profit organizations where she became known for creating measurable results in record time.
Since then, Wendy has impacted millions of lives through her bestselling books, live events, world-class keynotes and media appearances, online courses and in-house training programs. Her books are required reading in hospitals, medical practices, dental schools and businesses, and her work has been widely published in business, healthcare and social science journals, magazines and e-zines.
For over three decades, Wendy has proven time and again: when you Focus On Impact, the money will come!
Follow Wendy's 10 Cities Tour here: http://www.focusonimpacttour.com/
Have questions about CEO Space Utah presents: Impact is the New Global Currency - feat. Wendy Lipton-Dibner?
Contact CEO Space Utah
When & Where

Impact Hub
150 S State Street
Salt Lake City, UT 84111


Wednesday, October 7, 2015 from 2:00 PM to 4:00 PM (MDT)
Add to my calendar
Organizer
CEO Space Utah
About CEO Space Utah
Are you a Business Owner, Entrepreneur, Innovative Leader, Inventor or Visionary Investor - looking for your next level of accelerated venture?
Do you have a message, product, service, project or simply a dream or "an idea on a napkin" that you want to take it out to the world?
Are you looking for the right community, environment, support and platform where you can Learn, Earn and Return?
CEO Space is the world's largest and oldest Entrepreneurial Free Enterprise Organization. With a ONE-TIME Lifetime Membership Investment that allows you to attend our National Business Growth Conference FIVE TIMES A YEAR in Orlando, Florida.
CEO Space Utah is one of the biggest and richest chapters in the country. Lead by Sandra Fan - the Super Networker and Master Connector that is dedicated to serving and "spoiling" her members. 
Our very popular monthly mixer luncheon events are not to be missed. If you are a Business Owner, Entrepreneur, Executive or Visionary Investor that are looking to network with high quality people - please sign-up to receive notifications of our events.
We also have special guest speaker events happens a few times a year with great content and information to be shared to boost your business and ventures. For more information regarding CEO Space International, please contact Sandra Fan - our Utah State Director for CEO Space for additional information.
You can reach Sandra Fan via email at SFan@ceospaceinternational.com
or call 801-580-9041.
Please also visit: www.ceospaceinternational.com
CEO Space Utah presents: Impact is the New Global Currency - feat. Wendy Lipton-Dibner