CEO Space Utah: October Luncheon with Special Guest - Wendy Lipton-Dibner

Thursday, October 8, 2015 from 11:30 AM to 2:30 PM (MDT)
Event Details


CEO Space Utah 2.0 presents

The Grand America Luncheon - Power Networking Events Series:
AUGUST MEMBERS REUNION & GUEST PREVIEW

CEO Space Utah 2.0 would like to cordially invite you and your guests to join us for our popular monthly power networking luncheon at the Grand America Hotel, Garden Café
on Thursday, October 8th @ 11:30am – 2:30pm.
Are you on track with all your business and entrepreneurial goals? We want to invite all business owners and entrepreneurs that truly want to achieve new height for this year to join us for this lunch to check out what CEO Space is and learn from the members and myself HOW YOU CAN ACCELERATE YOUR VENTURES FOR THE SECOND HALF OF 2015.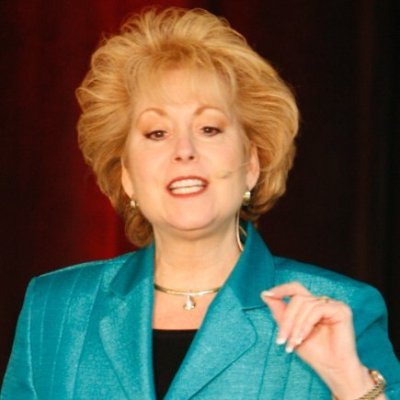 We are excited to announce that this month we have WENDY LIPTON-DIBNER, M.A. - the world's leading authority on business development through impact strategy - will be joining us and speak to us about "FOCUS ON IMPACT" with your business.
Meet Wendy Lipton-Dibner - President of Professional Impact, Inc. and multiple-time bestselling author, Wendy is internationally-recognized for her unparalleled ability to help clients maximize and capitalize on the impact they bring to people's lives through their message, products and services.  Wendy serves as a trusted advisor to doctors, executives, start-up entrepreneurs and top influencers across a wide range of industries. A sought-after media guest and keynote speaker, she has built 10 successful businesses of her own, delivered thousands of business growth programs for corporate, healthcare, small business, non-profit and entrepreneurial organizations and has spoken for hundreds of thousands of people on stages around the globe.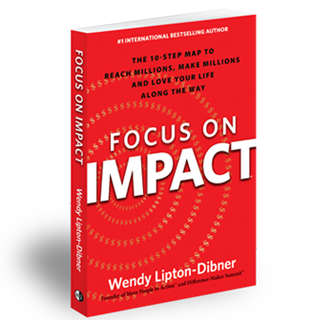 Wendy received her Masters Degree in sociology and social psychology from Duke University and was recruited by Texas Christian University for a position as a university instructor and director of organizational research studies. One of her projects caught the eye of the United States Senate, where her presentation influenced a decision that has since helped millions of people.   Driven to expand her impact, Wendy left academia to open her first business: a social laboratory to develop and test formulas to move people to action. Within three months, her retail and service sales skyrocketed beyond industry standards and she became a sought-after consultant for small businesses, sharing the formulas she'd discovered for sales, leadership and customer service. 
Wendy went on to achieve certification in three schools of psychology and built a private practice specializing in sales professionals. Her proprietary blend of psychotherapy, sales and leadership training helped her clients dramatically increase revenues, leading to a swell of invitations for consulting and training in for-profit and non-profit organizations where she became known for creating solid results in record time. 

Since then, Wendy has impacted millions of lives through her bestselling books, live events, world-class keynotes and media appearances, online courses and in-house training programs. Her books are required reading in hospitals, medical practices, dental schools and businesses, and her work has been widely published in business, healthcare and social science journals, magazines and e-zines. For over three decades, Wendy has proven time and again: when you Focus On Impact, the money will come.
Join us for this special lunch to celebrate and experience what CEO Spacers offers and learn the power of Cooperative Networking - what makes CEO Space one of the most powerful and successful business building platform. We will have new members that just came back from our August conference to share their experience and WINS.

Join us to mix and mingle with our members and enjoy a great lunch out with brilliant and innovative like-minded individuals!
Be sure to bring a big smile + an attitude to serve + plenty of business cards!

Lifetime Members Pre-Registered - $30 + (online payment fee) per person
Guests / Non-Lifetime Members - $35

Walk-in's / Not Pre-Registered - CASH PAYMENT ONLY at the door and will not have assigned or guaranteed seating




New to CEO Space?
CEO Space is an elite professional networking organization for Business Owners, Entrepreneurs, Executives and Visionary Investors - to exchange, network and mastermind in cooperation, collaboration and synergize in the highest level of integrity. We will hold all our members and guests accountable for Business Best Practices with common courtesy, etiquettes, professionalism and respect.
If you are new to CEO Space, please visit our website www.ceospaceinternational.com and watch the short 2 minutes video to help you better understand what we do.
*Parking @ the Grand America will be validated. Please advice you are attending as guest of CEO Space and will be having lunch at the Garden Cafe.
**This is a professional event, smart casual business attire will be much appreciated.
***GUESTS (Non-Members) CAN ATTEND UP TO TWO TIMES OF OUR CEO SPACE EVENT BEFORE COMMITTING TO THE MEMBERSHIP.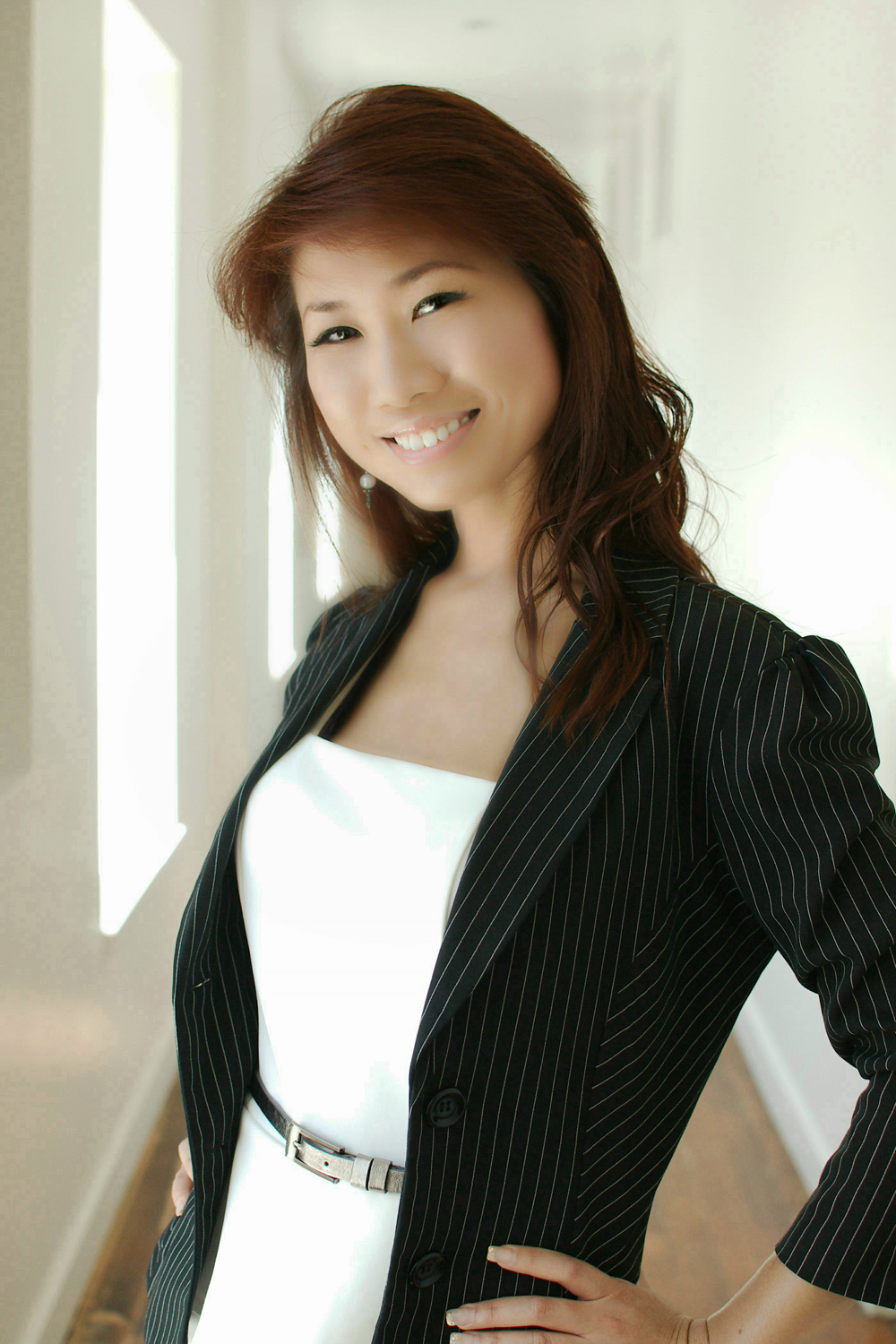 Sandra Fan and the CEO Space Utah team
Questions? Please contact Sandra Fan - CEO Space Utah State Director on 801-580-9041 or email SFan@ceospaceinternational.com
---

The next CEO Space Business Growth Conference is Oct 11-18, 2015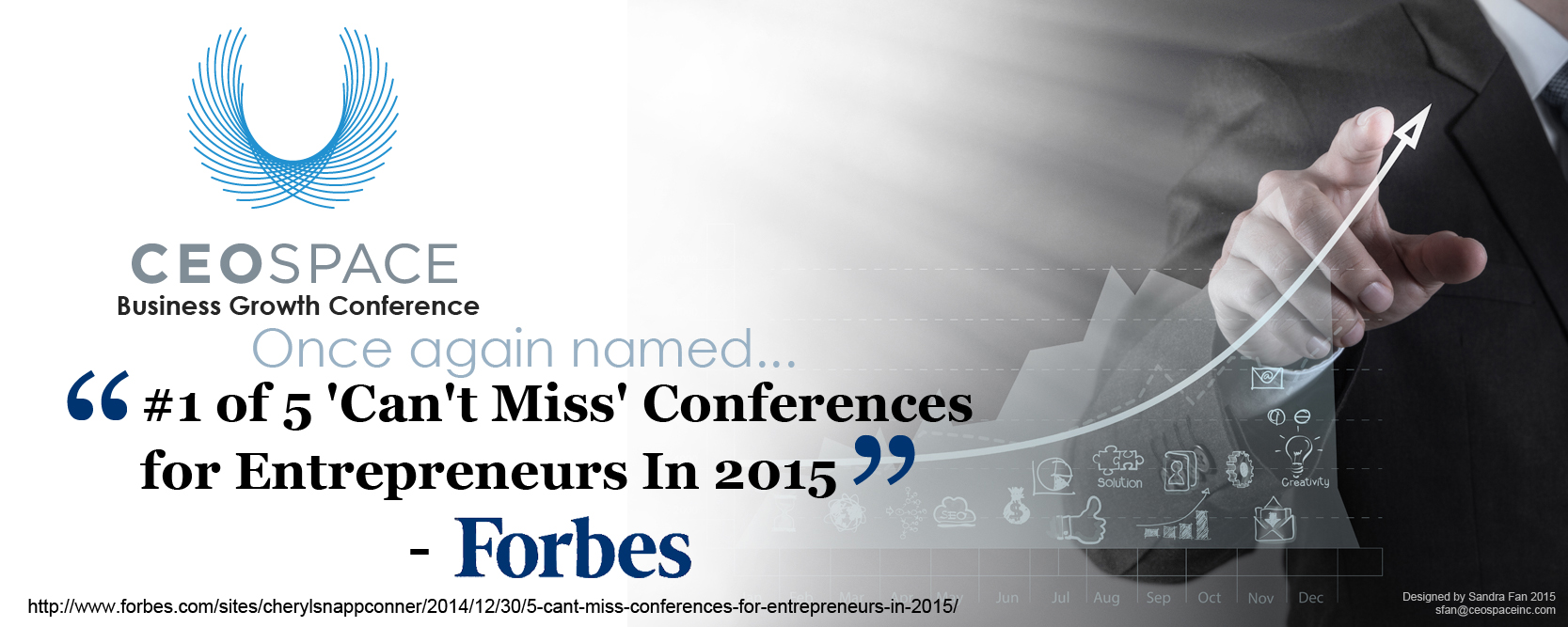 at Westin Lake Las Vegas Resort and Spa, 101 Montelago Blvd Henderson, NV 89011

 FORBES named CEO Space Business Growth Conference to be one of the MUST ATTEND CONFERENCES FOR ENTREPRENEURS in 2013!
Have questions about CEO Space Utah: October Luncheon with Special Guest - Wendy Lipton-Dibner?
Contact CEO Space Utah
When & Where

The Grand America Hotel
Garden Café
555 South Main Street
Salt Lake City, UT 84111


Thursday, October 8, 2015 from 11:30 AM to 2:30 PM (MDT)
Add to my calendar
Organizer
CEO Space Utah
About CEO Space Utah
Are you a Business Owner, Entrepreneur, Innovative Leader, Inventor or Visionary Investor - looking for your next level of accelerated venture?
Do you have a message, product, service, project or simply a dream or "an idea on a napkin" that you want to take it out to the world?
Are you looking for the right community, environment, support and platform where you can Learn, Earn and Return?
CEO Space is the world's largest and oldest Entrepreneurial Free Enterprise Organization. With a ONE-TIME Lifetime Membership Investment that allows you to attend our National Business Growth Conference FIVE TIMES A YEAR in Orlando, Florida.
CEO Space Utah is one of the biggest and richest chapters in the country. Lead by Sandra Fan - the Super Networker and Master Connector that is dedicated to serving and "spoiling" her members. 
Our very popular monthly mixer luncheon events are not to be missed. If you are a Business Owner, Entrepreneur, Executive or Visionary Investor that are looking to network with high quality people - please sign-up to receive notifications of our events.
We also have special guest speaker events happens a few times a year with great content and information to be shared to boost your business and ventures. For more information regarding CEO Space International, please contact Sandra Fan - our Utah State Director for CEO Space for additional information.
You can reach Sandra Fan via email at SFan@ceospaceinternational.com
or call 801-580-9041.
Please also visit: www.ceospaceinternational.com
CEO Space Utah: October Luncheon with Special Guest - Wendy Lipton-Dibner