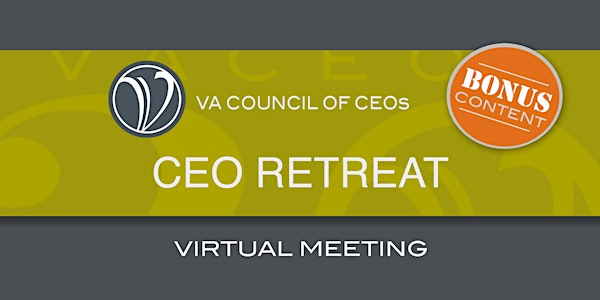 CEO Retreat: Virtual Workshop with Rene Haines
Date and time
Thursday, May 7, 2020 · 1 - 2:30pm EDT
Description
How to Plan for a "New Normal"
This workshop will cover moving forward in a post-pandemic world. How do you plan, project and forecast?
About Rene Haines

René Haines is the President, founder and owner of FocalPath Coaching, (founded in 2005) www.FocalPathCoaching.com. FocalPath Coaching a business and leadership coaching firm that works with clients all around the U.S.
FocalPath Coaching specializes in working with small and medium sized businesses. René and her team can create a business plan, do a detailed business assessment to determine the strengths and weaknesses of each company, help develop leadership skills, design a customized action plan and then meet with the business owner(s) on a regular basis to assist in implementing the plans until positive results are realized.
René brings over 30 years of experience in the business world. She has held various executive positions throughout her career. René is also an accredited Executive Associate with the Institute for Independent Business.
René relocated to the Outer Banks of North Carolina in May of 2019, a plan that has long been in the works! She lives there with her spouse of 27 years and their 4 Boston Terriers. Learn more.
Members and Sponsors only please. Learn more about how you can join our community.

About VACEOs
The Virginia Council of CEOs is a non-profit association that serves the CEOs of small and mid-sized businesses by connecting them so that they can learn from each other. VACEOs members connect through highly effective peer roundtables, unique learning events, and exclusive networks.
Interested in learning more? Just follow the leaders.
---
About the organizer
We connect CEOs of small and mid-sized Virginia companies through peer roundtables and exclusive learning events.