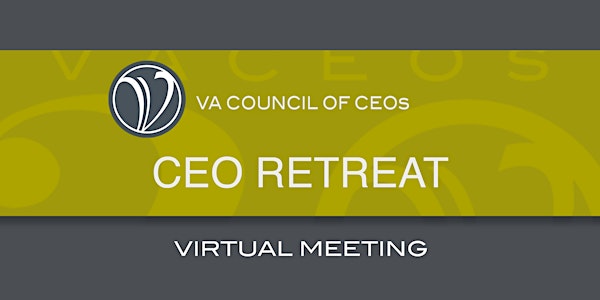 CEO Retreat: Virtual Workshop with Negotiation coach Allan Tsang
Description
About Allan's Webinar

Negotiation plays a vital role in business success. Success means different things to different people - whether it's more business, higher profits, market domination, more time, more freedom, more friends, or more respect

We negotiate in order to get to a position that feels more successful. We also negotiate when our status quo is threatened, or when we've somehow over-exposed ourselves and found ourselves at risk. Negotiation is a way to regain that safety and maximize the resources you have.
In light of the COVID-19 crisis, I'm offering a longer session (2 hours) to include more Q&A time so that I can address their most pressing concern and give them some practical and relevant info to support and encouragement them.

About Allan Tsang
Allan lives to put out fires. He's not afraid to jump into any conflict, especially business ones. He's been trained and mentored, as well as worked with some of the world's best negotiators and coaches...from Jim Camp, founder of CAMP Systems, and Gary Noesner, retired FBI Chief Hostage and Crisis Negotiator.

Born in Hong Kong, raised in Africa, and educated in the United States, Allan's early career took him to throughout the East Coast before finally settling in Virginia as a business coach. His global experiences have shaped his perspectives and enhanced his ability to bridge cultural gaps, facilitating better communications and lasting agreements.

As a negotiation coach with over a decade of experience in training thousands of professionals to negotiate more effectively. His real-world expertise and a track record of success can be adapted to virtually any industry or profession, with specializations in the Engineering, Marketing and Design, Technology, Biomedical, and Aerospace sectors.

Allan's clients include the whole gamut...from start-ups, multi-billion-dollar companies, Inc. 500 Fastest Growing Companies, to Fortune "100 Best Companies to Work For". His no-nonsense coaching has been sought out to help land anchor clients, grow revenues, and resolve conflicts, as well as negotiate mergers and acquisitions. He has helped clients successfully negotiate with companies such as Google, Boeing, PepsiCo, Verizon, Northrop Grumman, CAT, GE, and Microsoft.

Members and Sponsors only please. Learn more about how you can join our community.

About VACEOs
The Virginia Council of CEOs is a non-profit association that serves the CEOs of small and mid-sized businesses by connecting them so that they can learn from each other. VACEOs members connect through highly effective peer roundtables, unique learning events, and exclusive networks.
Interested in learning more? Just follow the leaders.
---