CEO Mothers: The Superwomen of Startups | Mixer + Panel Discussion

Tuesday, May 14, 2019 from 6:00 PM to 8:00 PM (CDT)
Event Details
Starting a business isn't easy. Being a mother is even harder. 
And if you are doing BOTH roles, you are Superwoman.
Because May is the month to celebrate all of the mothers in our lives, MassChallenge Texas, Bunker Labs, and The Riveter Austin are teaming up to honor female founders that are also mothers.
On Tuesday May 14 from 6PM-8PM, come to Galvanize Austin to hear from a group of female-founder-mother startup panelists as they describe what its really like to start a business and simultaneously tackle motherhood. 
Food & Beverages will be served!
*Please note, this event is intended for all audiences. This is an inclusive event to celebrate all working parents. 
------------------
Schedule: 
6PM-6:30PM - Networking
6:30PM-7PM - Panel Discussion
7PM-7:30PM - FAQs
7:30PM-8PM - Networking / Wrap Up
Partners: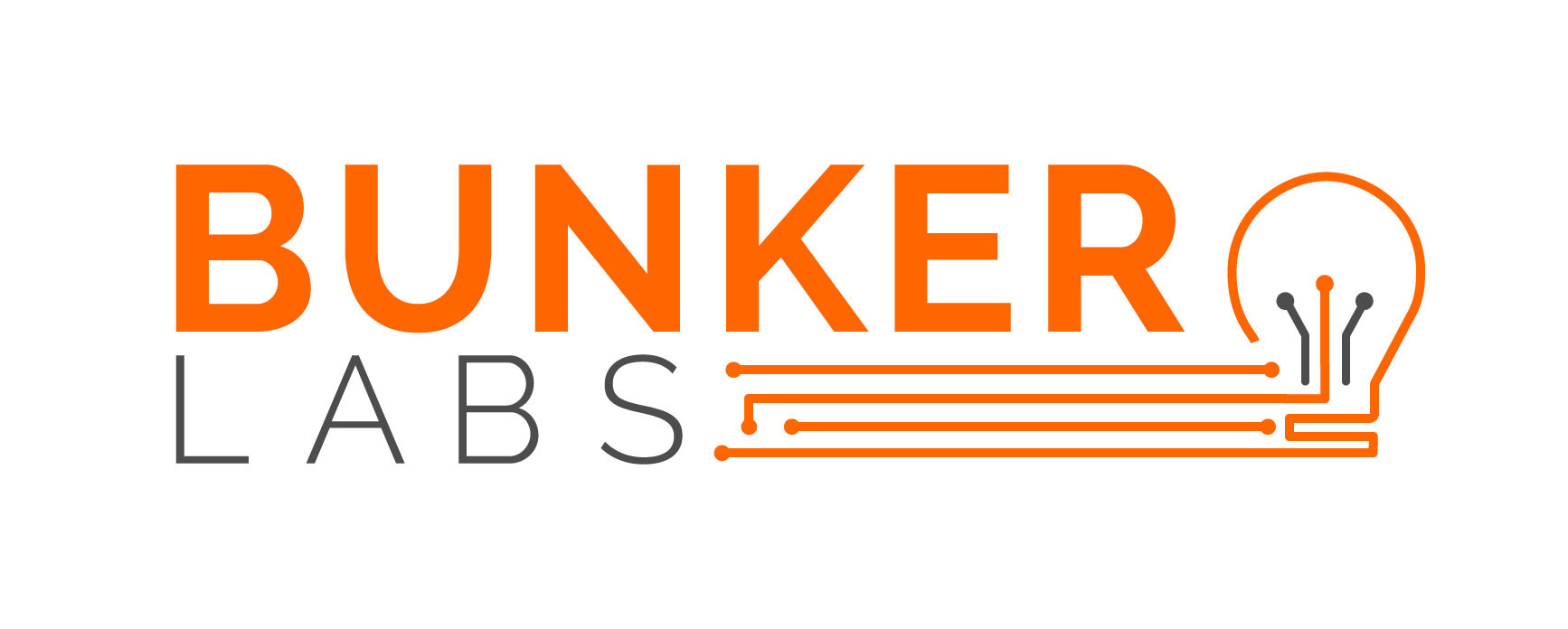 Post-World War II and Vietnam, 49% of veterans returned home and started consumer companies like Nike and shipping companies, like FedEx. The post-9/11 military community today, amplified by women veterans and military spouses, are just as ambitious and innovative in entrepreneurship but their stories aren't being told and they don't have existing professional networks and relationships crucial for success. We want to find and tell their stories to Inspire others, equip them with tools and resources for success, and Connect them with locally thriving, nationally connected networks.
This event is part of Bunker Brews, a monthly meetup where the Bunker Labs community, including veterans, military spouses, and civilians, comes together to network with subject matter experts, investors, thought leaders, and more in an environment focused on growth and development.
Bunker Labs is a national not-for-profit 501(c)(3) organization built by military veteran entrepreneurs to empower military veterans and military spouses to start and grow businesses. Through local chapters organized in cities across the U.S., Bunker Labs provides educational programming, industry experts, events, and thriving local networks to help our community succeed and thrive as entrepreneurs and innovators. Learn more and engage with Bunker Labs in your city/region: www.bunkerlabs.org
Sign up for our monthly newsletter and attend one of our next events to meet your local City Leader.
------------------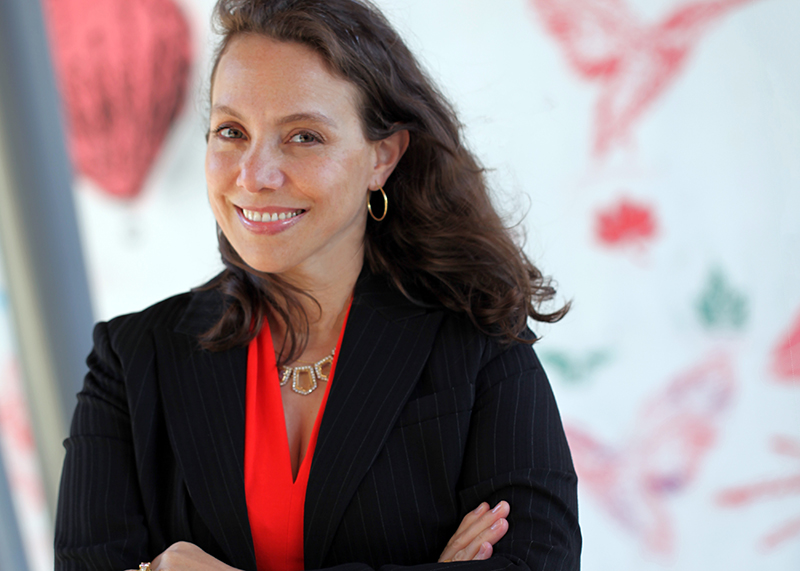 Moderator: Suzanne Brown, Founder of Mompowerment
Suzanne Brown is a strategic marketing and business consultant and work-life balance speaker, strategist, and award-winning author. She empowers women, especially moms, to think differently about the various aspects of balance, using her own story and research as well as stories, tips, insights, and advice from interviews with more than 110 professional working moms. Suzanne has been featured in major publications such as Forbes, Shape, Reader's Digest, Bustle, Working Mother, and Time. Get ideas on creating more of the work-life balance you crave, read more about her two books, or watch her TED talk at www.mompowerment.com. Suzanne, her husband, and their two active young boys live in Austin, TX. In their downtime, they can be found hiking local trails or finding some new nearby or far away adventures.
------------------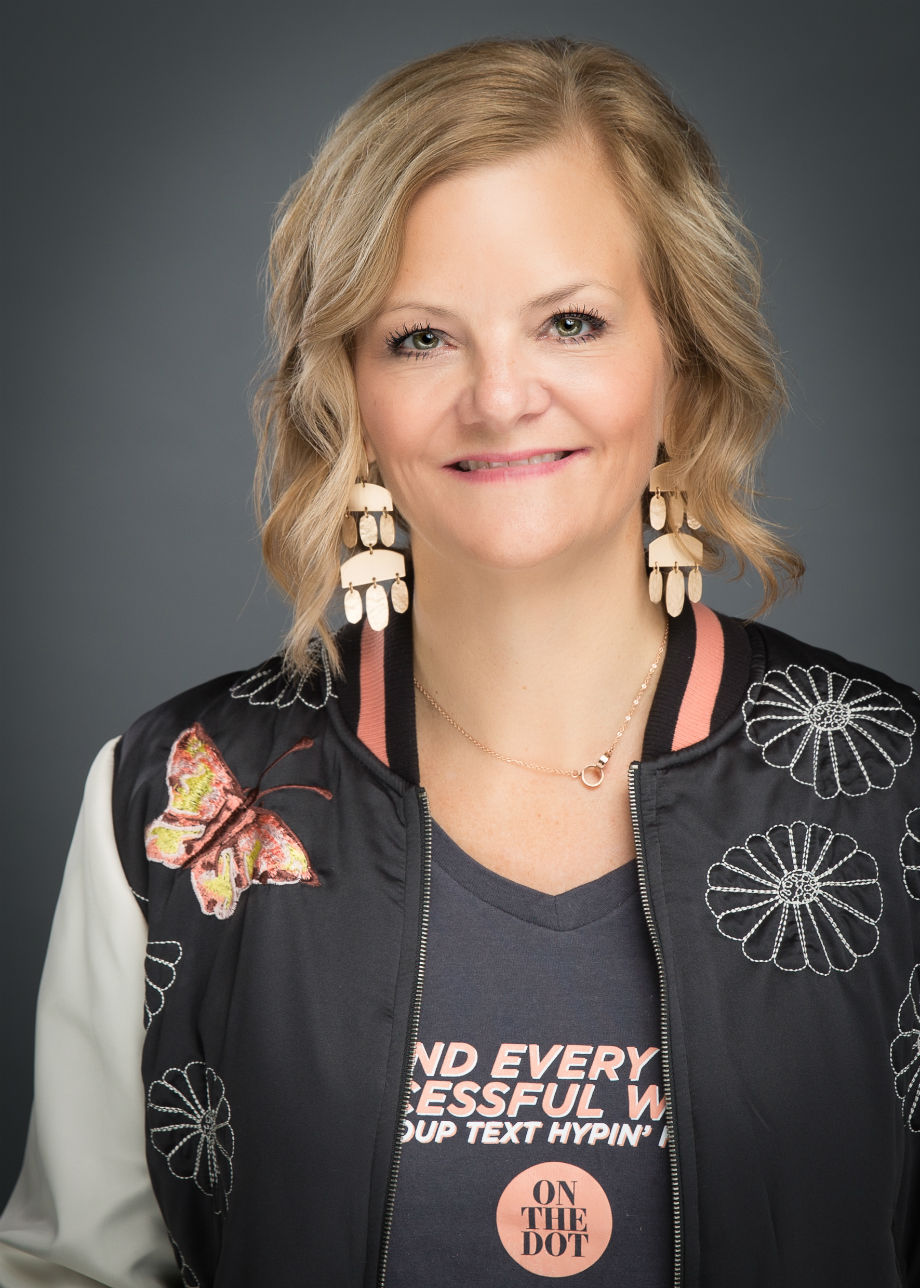 Panelist: Melinda Garvey, Founder + Voice of On The Dot Woman, Owner of AW Media Inc.
Publications Include - Austin Woman, ATX Man, Guide to Good Health and Pink Pages.

Melinda Garvey is a true media innovator. From traditional long-form print media with her monthly, glossy magazine to her all-digital, audible, 4-minute daily newsletter she has an innate sense of what readers want. Despite the roller coaster nature of the media business, Garvey has always sought out what her readers wanted--and needed--and found a way to make it happen. Garvey is a pioneer and expert in the women's audience space and is committed to advancing the success of women and their businesses through her media companies. She is ahead of her time in the women's space, which makes her a perfect visionary for On The Dot.
Garvey has revolutionized the way women communicate in Austin by creating a platform and a network, where there was none. She saw a need for a women's magazine in Austin and took the chance, believing that it could succeed. Now, 16 years later Austin Woman is the "go to" magazine for women in Central Texas. Garvey founded Austin Woman magazine in September 2002 and the magazine is well-known and recognized for its in-depth profiles and stories on the influential, female change-makers in Austin.
In early 2016, Garvey showed her media moxie again by launching On The Dot, a global, daily newsletter for women. Her drive to give women the world over a voice and provide inspiration for thousands led her to develop a product that easily cuts through the noise with its 4 minute audible option for busy business women everywhere. Garvey is pairing her expertise in story-telling and knowledge of building a community of engaged women, outside of Austin—and taking the media world by storm.
In Garvey's words: "It's really all about creating a mindset of abundance, rather than scarcity. There are millions of non-celeb, non-corporate titan women who are successful. We just simply don't ever hear their stories, so we believe that the landscape is barren. On The Dot is on a mission to change that by giving access to successful women and their stories every day."
In addition to more than sixteen years deep media experience with her own media company, Garvey has spent her entire career in the media/marketing/advertising field. She began her career at a large advertising agency where she worked on the US Airways account and then at a daily newspaper group, where she served as VP of Sales and Marketing.
Garvey also served as Entrepreneur in Residence for The McCombs School of Business at The University of Texas Austin for the 2011-2012 school year.
AWARDS:
o 2006: one of nine women nationwide selected to receive Office Depot's "Businesswoman of the Year" Award.
o 2006: Community Advocate Award, Greater Austin Chamber
o 2011: Outstanding Austin Communicator Award, The Association for Women in Communication
o 2012: Woman of Distinction winner, Girl Scouts of Central Texas
o 2013: Women of Influence, Austin Business Journal
o 2015: Enterprising Woman of the Year, Enterprising Woman Magazine
o 2017: Folio Top Women in Media Honoree
Garvey is an accomplished businesswoman with a strong passion for helping others. She is a frequent keynote at luncheons and events, inspiring women to think big and pursue their dreams. She is often asked to meet with budding entrepreneurs, and always works closely with the advertising clients.
------------------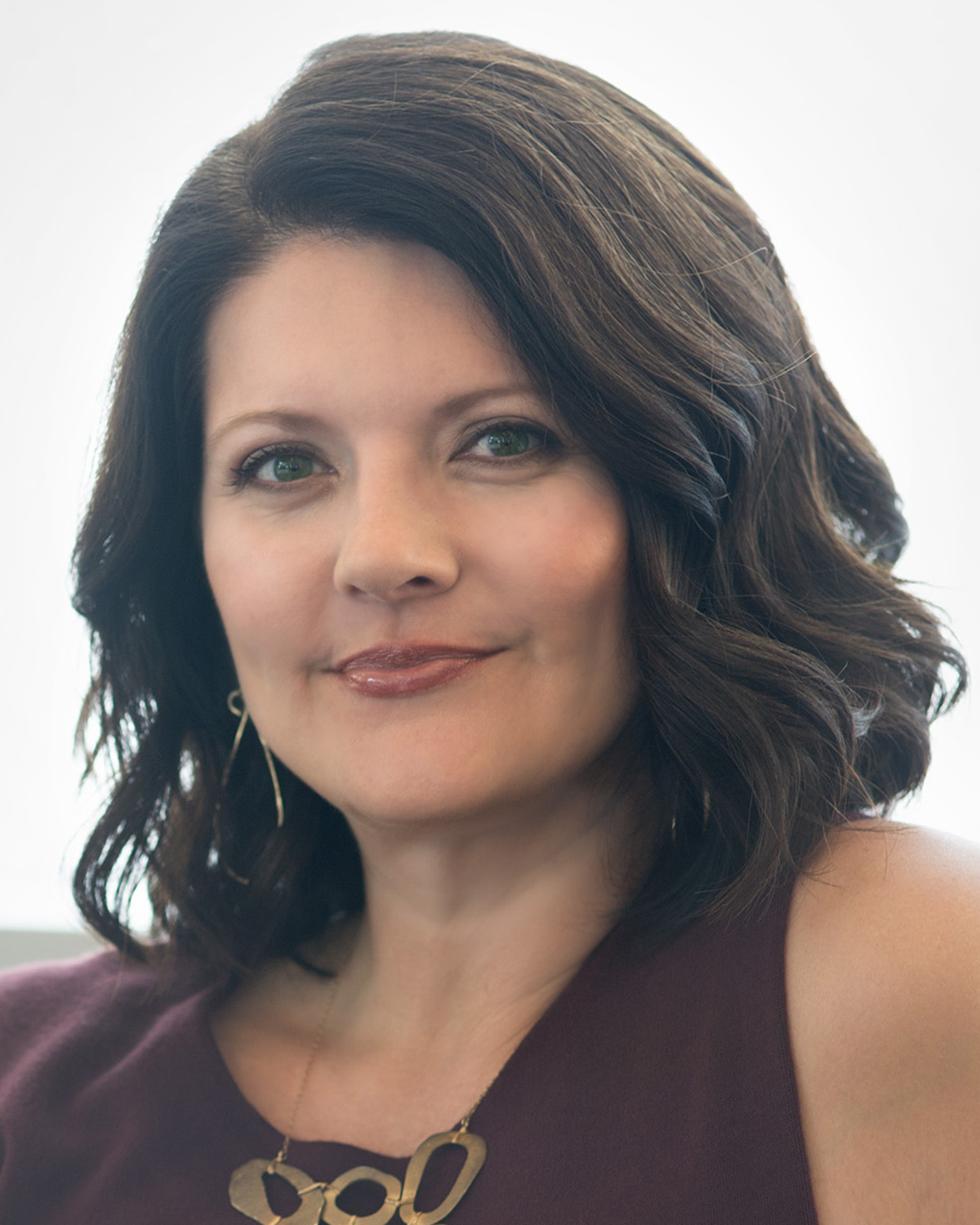 Panelist: Alissa Bayer, Founder of Milk & Honey
After completing her MBA at The University of Texas at Austin, Alissa decided to forgo a traditional post-MBA job and instead launched Milk + Honey Spa.
Not only did she see an opportunity in Austin for a luxury day spa, but it was important to her to build something that made — and continues to make — others feel great. In January 2006, she launched milk + honey, and today, it encompasses a thriving collection of five spas in Austin and Houston — with two new Dallas/Fort Worth locations underway.
In 2014, she launched Milk + Honey's line of hyper-clean, organic, and effective bath and bodycare products. With 40 existing SKUs in the bath, body, and home categories, Milk + Honey is set to launch its skincare line in early 2019 — with safe, non-toxic haircare and color on the horizon.
With over 10 years at the helm of a brand that believes feeling good is the foundation of health and happiness, Alissa is not only a dynamic and inspiring leader, but a true pioneer and trailblazer of the clean beauty movement.
------------------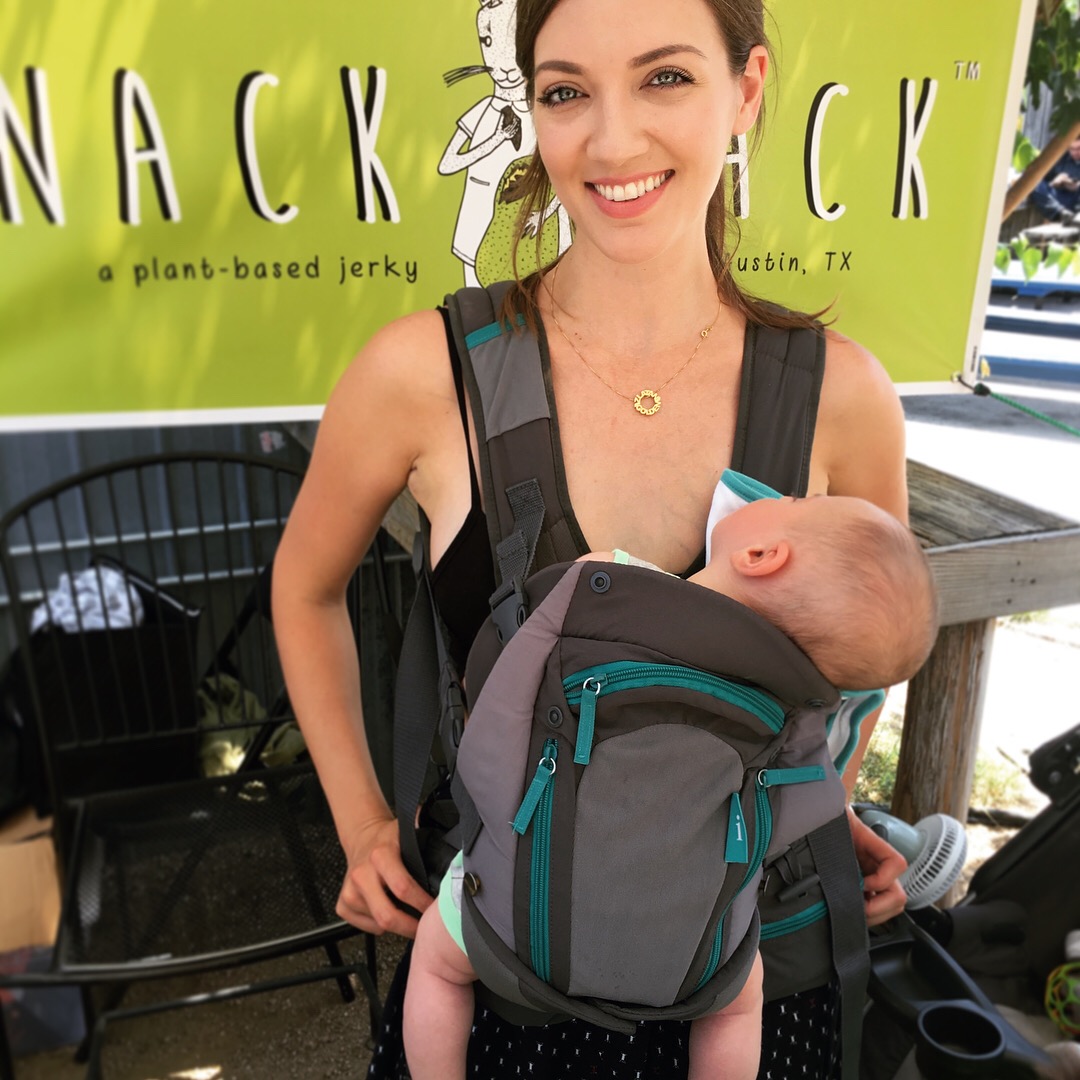 Panelist: Diana Nicole Dussan, Creator and Co-Founder of Snack Jack
Inspired to do more for the world and motivated by the realities and urgency Diana Dussan was facing as a soon-to-be single mom, Diana launched Snack Jack. Snack Jack is an innovative plant-based jerky made from jackfruit that can be enjoyed as a snack or a meal. Snack Jack is vegan, soy-free, gluten-free, oil-free, sugar-free, grain-free, nut-free, and preservative-free, as well as Paleo- and Keto-friendly.
Just one year after launching, it was named one of "the most buzz-worthy foods for 2019" by Food Network. Additionally, Snack Jack has already received interest by large corporations such as Whole Foods and WeWork.
------------------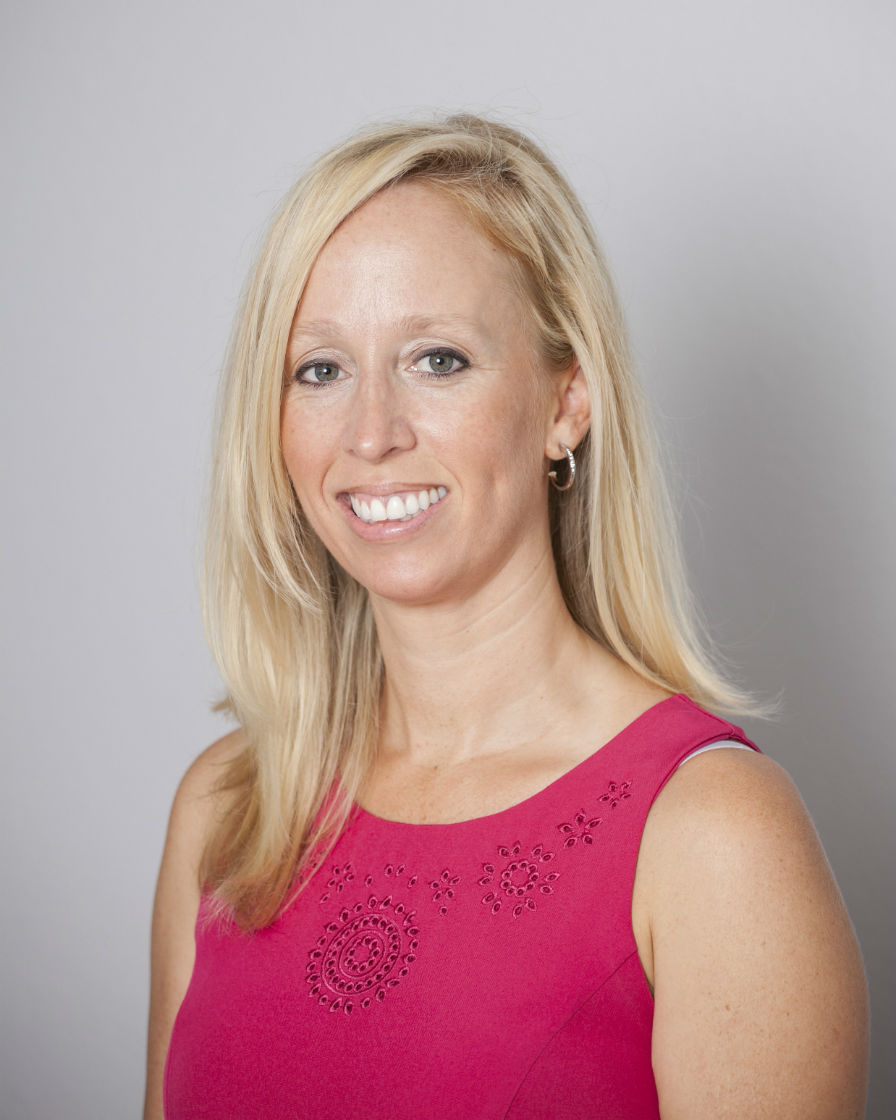 Panelist: Candace Leak, Founder & CEO of Reventals

Candace Leak, the Founder and CEO of Reventals, is a tech start up where you can find EVERYTHING you need to rent for a party or event in one place.

This is Candace's 3rd start-up. Prior to this, she had success with a pet product company that began in her garage in 2003 which grew to international distribution and then sold in 2012.

Most importantly, she is a mom to Cole, 9, and Cydney, 7. Candace believes that you CAN do it all - you just have to be careful how you define "it".
------------------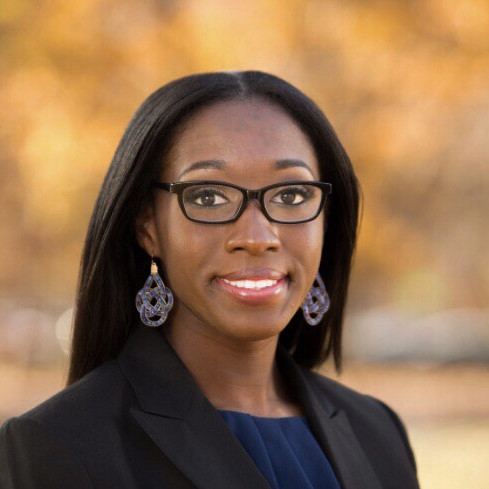 Bunker Labs Guest Speaker: Jasmine Foster, Veteran, Co-Founder, and CEO of H&J Herbal Tisanes
Jasmine Foster is a mother of twin sons, Army Spouse, and Army Veteran with 8 years of military service.
She transitioned from active duty in 2017 to the startup ecosystem in Austin, Texas. Jasmine and her husband Hugh carefully crafted a ready-to-drink hibiscus beverage company upon experiencing a twin pregnancy. They are proud parents of twin sons, Jameson and Samuel.
The Foster's were inspired by exceptional herbs enjoyed in international cultures and H & J Foster Herbal
Tisanes was born in their home as a way to create their own blends! All herbal teas are properly referred to as "tisanes" or infusions, crafted from dried herbs, flowers, leaves, roots, seeds and fruit. Like tea, herbal tisanes have been consumed for centuries as healing tonics to lift the spirit and enhance well-being.
H & J Herbal Tisanes offer various hibiscus based beverages and their herbal aphrodisiac collection.
H & J Herbal Tisanes are accepting pre-orders for their premium aphrodisiac subscription box that ends May 31, 2019.
------------------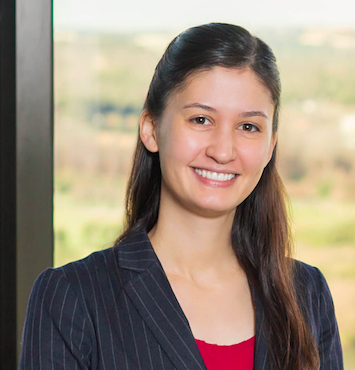 Bunker Labs Guest Speaker: Lara Kirkam, Veteran and Co-Founder of En Solución Inc.
Lara is a corporate attorney and co-founder of En Solución Inc., an early-stage startup developing food safety technology to keep healthy food healthy. Taking a deep-tech approach, En Solución builds and deploys hardware for the fresh produce supply chain that reduces the risk of foodborne outbreaks. Lara graduated with a J.D. from the University of Texas School of Law and a Masters of Public Affairs from the LBJ School of Public Affairs. Prior to law school, Lara got an undergraduate degree from MIT and served for five years as a Nuclear Surface Warfare Officer in the US Navy. She is also the mother of twin 8-year old boys.

------------------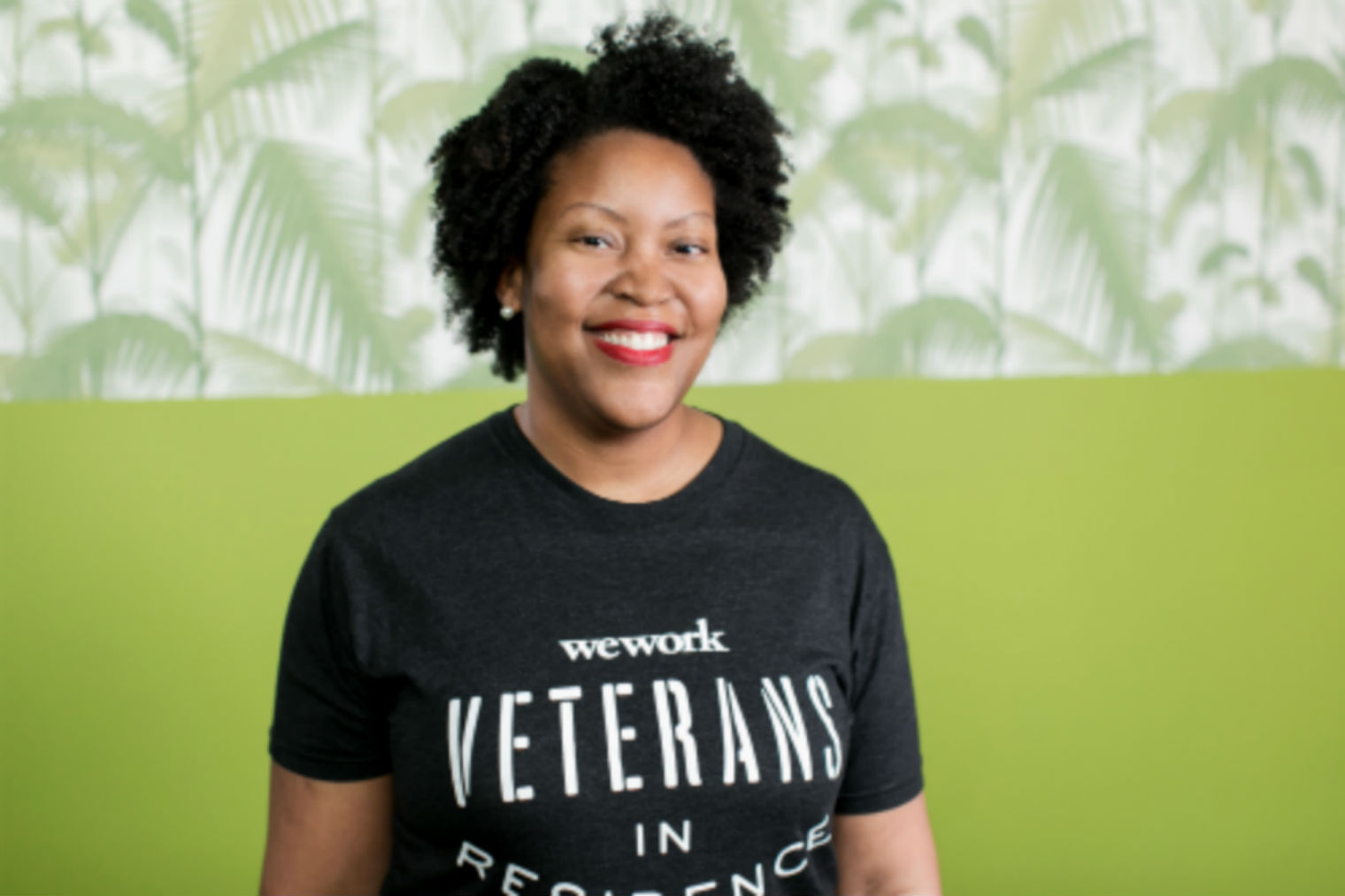 Bunker Labs Guest Speaker: Marsha Stephanson, Veteran and Founder of Cater To Mom
Marsha Stephanson is the CEO/Founder of Cater to Mom. She served 5 years in the United States Air Force as a Personnelist providing administrative support and customer service to active duty members and their families. She later went on to work for Department of Veteran Affairs as a Medical Support Assistant helping veterans adjust to life after the military. Being a mom of two children Marsha experienced several challenges during her postpartum recovery including postpartum depression. Her personal mission is to cater to the needs of moms by providing a monthly postpartum subscription box filled with postpartum essentials and helpful resources that promote self-care and aid in postpartum recovery.
Cater to Mom is monthly subscription box focused on the needs of postpartum moms--essentials that help aid in recovery: bath and beauty products, teas, etc. Moms need time to heal physically and mentally. Many moms suffer from depressions during the postpartum period. It is often one of the most challenging times for new moms. Especially if it is the first baby. Strangely, it seemed to me that no one wanted to talk about it. I found that people guard any information that would help a new mom as though it has top-secret
status. My own experience led me to want to help moms, so I asked myself, "How can I cater to moms?"
When & Where

Galvanize Austin
119 Nueces Street
Austin, TX 78701


Tuesday, May 14, 2019 from 6:00 PM to 8:00 PM (CDT)
Add to my calendar
Organizer
MassChallenge is a global network of zero-equity startup accelerators. Headquartered in the United States with locations in Boston, Israel, Mexico, Switzerland, Texas, Rhode Island, and the UK, MassChallenge is committed to strengthening the global innovation ecosystem by supporting high-potential startups across all industries, from anywhere in the world. MassChallenge's unique and proven zero-equity model has accelerated 1,975 startups since 2010. The 1,620 alumni that have been surveyed so far have raised more than $3.8 billion in funding, generated more than $2.2 billion in revenue, and created more than 100,000 jobs total. Learn more as masschallenge.org.