Regaining Strategic Flexibility in the Age of Uncertainty
About this event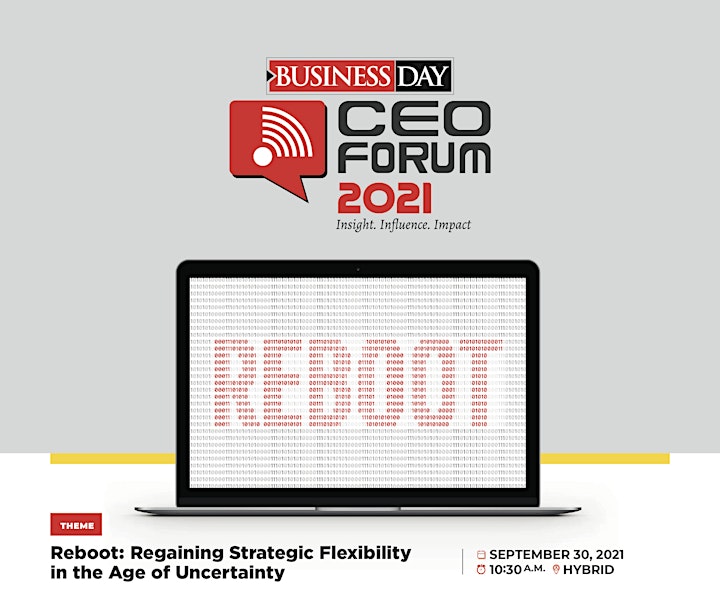 ABOUT
For over a decade, the CEO Forum has provided CEOs with exclusive knowledge-intensive sessions and premium networking encounters. This year, the focus will be on how business leaders can regain the strategic initiative, when bogged down by choices made in the past, and radically new realities.
Speakers at this year's edition of CEO Forum will address issues around:
Which steps CEOs must take to reduce the turning radius of their business strategy when future scenarios that they have placed big bets on or simply taken as a given turn out differently.
What economic planners and policy-makers can do to address the disruptions to society and businesses as a consequence of increasingly frequent expressions of discontent by those caught in the widening bracket of economic exclusion.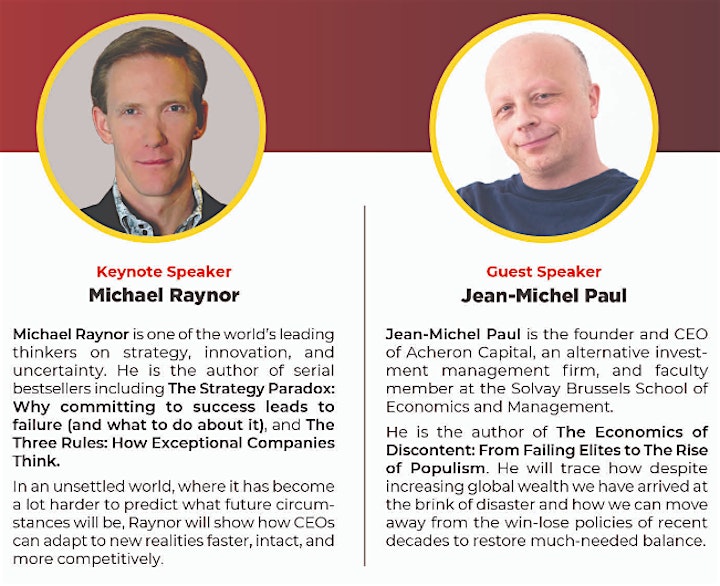 For information on sponsorship and participation call
Roli Meggison-Olupita: 0818 279 9770 roli.olupitan@businessday.ng
Temitope Ayo-Fasan: 0815 274 7423 temitope.ayo-fasan@businessday.ng