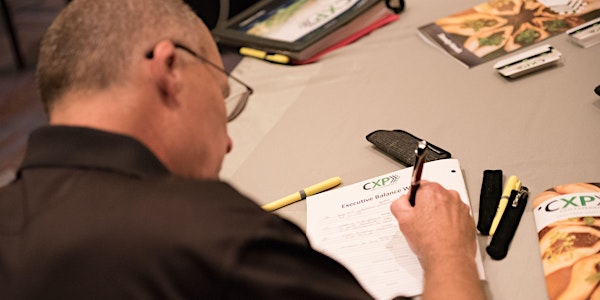 CEO Experience Virtual CEO Retreat
CEO Retreat to help CEOs apply Biblical Business Principles
About this event
CXP CEO Retreat
LEADING A BUSINESS IS HARD WORK ESPECIALLY IN DIFFICULT TIMES!LEADING A BUSINESS CAN BE HARD AND DIFFICULT, ESPECIALLY WHEN YOU ARE LEADING WHEN YOU DONT KNOW WHAT WILL COME NEXT. IT IS EASY TO GET STUCK AND NOT KNOW WHERE TO LOOK FOR THE ANSWERS TO YOUR QUESTIONS.  
Do you feel stuck and alone?   
Do you not know what to say or do when it seems like things change every day? 
Do you want to develop a workable plan that you can communicate to your team?
Do you know that you need to learn faster in order to keep up and to get ahead in the marketplace, but don't feel like you know what to learn or how to keep up?  
Do you want to accomplish all of the above in a spirit that follows the purpose deep in your heart, to hear the words, "Well Done."
THE CXP RETREAT IS THE ANSWER! 
Christian CEO Group Retreat Experience 
Christian CEO Group Retreat.  Ever wish you could spend one full day with other entrepreneurs, CEOs, and business owners,  breaking through everything that's keeping you from taking your business to the next level? Do you want a chance to have your problems heard, analyzed, and solved by CEOs who have been there, and who have figured out solutions to the problems that every business faces, including yours? 
Are you working "in" your business or "on" your business? A CEO Group Retreat Day can make the difference for you as it has for other successful Christians CEOs.  We have a full day of discussion, problem-solving, support, and accountability. The day is fully facilitated and highly interactive. You will not be asked to share any information that makes you uncomfortable. Your CEO Retreat will consist of 5 Blocks of time that will help you to grow as a leader.
1.  Apply BIBLICAL PRINCIPLES that work in growing your business for Kingdom Impact. You will learn about the Biblical Business principles that have been proven over thousands of years that will make your life and your business better.   
2. Gain  Wisdom from other BUSINESS OWNERS who get your issues and questions but have your same values.  Proverbs 15:22 states, "where there are many advisors, there is much success." You will have time to ask questions to get Godly counsel for your specific needs/issues.
3.  Learn BEST IDEAS from successful business leaders who have done it. You will walk with a CXP CEO executive retreat guide that will be packed full of the best ideas that will motivate you to take your next steps. You will have the opportunity to listen to an in-depth overall analysis of successful Christian businesses so that you can apply the best ideas to your business.  
4.  Spend time in STRATEGIC THINKING to help move your business forward. You will create action steps or a WIN LIST that will help you to remain focused during the next month to push your business forward.
 5. You will be inspired by  LEADERSHIP LEARNING that will cover many aspects of your Business and Life. You will receive an in-depth executive guide that will challenge your thinking in many areas of the business and your life to help you overcome blind spots that may be hindering your growth.