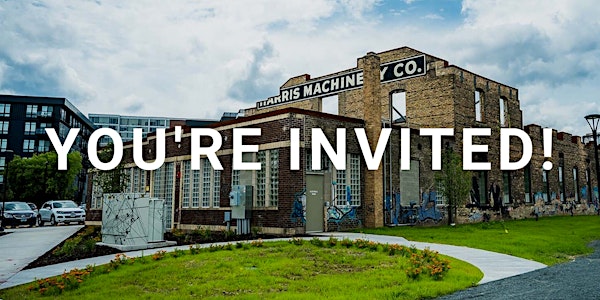 CEO Exchange – "From the Eyes of a Business Buyer"
Join us April 19th for this networking event and panel featuring Kevin McArdle, Cindy Banchy, Charlie Christensen, and Paul Moffatt.
Date and time
Wednesday, April 19 · 4 - 6:30pm CDT
Location
The Market At Malcolm Yards 501 30th Avenue Southeast Minneapolis, MN 55414
About this event
Agenda — Networking, Expert Panel, Small-Group Breakout, Panel Summation
Last year, we did an event about valuations and how sustainable, predictable and transferable cash flow increases the intrinsic value of the business. For this event, we invited four different types of business buyers so we can hear — from their perspective — why they buy companies, how they perceive value and what they plan on doing with the company long-term. The goal is to reinforce our theme of viewing and running the company like a financial asset by giving you a view from the eyes of the buyer and hearing how different types of buyers acquire companies.
Kevin McArdle
After a stint teaching high school math, Kevin started started his 15-year journey to VP at a booming global software company, which ultimately led him to start multiple companies of his own. Since 2015, Kevin has completed 45 acquisitions and recently launched Big Band, a software holding company – technically a Private Equity Firm – with a strategy to hold companies for the long-term so they can focus on what's right for the people and business.
Cindy Banchy
Cindy is the President and Regional Master for Vanguard Cleaning Systems of Minnesota, a commercial cleaning master franchise located in Minneapolis. Prior to buying multiple locations of Vanguard, Cindy was with IBM from 1989 - 2005.Cindy loves adventure and travels to new countries, competing in long-distance triathlons, taking epic long-distance hikes, spending time with family and friends, and exploring places, food, and crazy adventures.
Charlie Christensen
Charlie joined Christensen Group, a 100% ESOP-owned insurance broker, in 2012 and now serves as the company's President & CFO.Charlie currently serves on the board of Berger Financial Group, a partial ESOP, is on the transaction advisory committee for Ventura Trust, an ESOP Trust Company, the advisory board for The Micah Group, a banking software startup, and is a member of Children's Council in Minneapolis.
Paul Moffatt
Paul is responsible for sourcing and evaluating potential investments, structuring and negotiating transactions, and working with portfolio companies. Paul has spent his entire career serving the middle market. Prior to joining Encore One in 2017, Paul enjoyed a successful 16-year career in commercial banking. Paul has helped advise and fund over 100 companies, in various stages of development with a wide range of transactions.
~ ~ ~ ~ ~ ~ ~ ~ ~ ~ ~ ~ ~ ~ ~ ~ ~ ~ ~ ~ ~ ~ ~ ~
~ ~ ~ ~ ~ ~ ~ ~ ~ ~ ~ ~ ~ ~ ~ ~ ~ ~ ~ ~ ~ ~ ~ ~
About CEO Nexus
CEO Nexus is committed to serving business owners and executive teams leading growth-oriented, second-stage businesses. Our facilitated peer roundtable program utilizes the CEO Nexus Content Model, which focuses on leadership, sales, operations, and finance. The program is structured to enhance Your Ownership Journey™.