Description
Moderator: David Eason, CEO of ParioSolutions
Cost: $10 paid at the door (lunch included)
FREE for Tampa Bay Technology and Student Innovation Incubator companies
Seminar Synopsis
Online marketers can use web analytics tools to gain actionable insight into their online visitors for the sake of improving their experience and to optimize their own digital marketing ROI. Web Analytics tools do more than measure sales and conversions; they help marketers:
Gain insight into how visitors find and use their online properties,

Learn how to engage visitors and keep them coming back; and

Understand the full customer journey across web, mobile, social networking, and app visits.
This presentation will cover:
Challenges of understanding online data

Digital Marketing: traffic acquisition vs. traffic conversion

Mobile, Web, and Social Analytics: unleash the power of your online data

Data/Report Automation

Business Alignment: goals, metrics, and KPIs
About the Speaker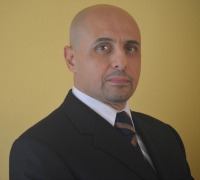 Bilal Saleh is a Principal Partner at E-Nor responsible for the US Southeastern region based in Tampa, Florida. Bilal is a veteran of the mobile industry and has a background of more than 20 years as a global executive with experience in consulting, qualitative and quantitative market research, business development, sales, marketing and general management. In addition, Bilal has consulted global and regional service providers on analyzing market trends and developing business strategies to leverage opportunities in new media and converged applications and in developing innovative mobile end-user experiences and profitable business models.
Bilal has held senior management positions at MCI and Motorola, building high performance product and business development teams across the U.S., Europe, India, China and the Middle East, delivering measurable economic values to top-tier organizations worldwide. Bilal established the Global Mobile Applications Services business for Motorola, focusing on developing innovative mobile applications for tier-1 mobile operators. He also institutionalized rigorous data-driven marketing and sales processes based on competitive threat, market demand analysis and leads qualification.
Bilal has helped shape the mobile industry through a number of key initiatives including founding the Location Interoperability Forum (LIF). He chaired the board of directors for two consecutive years prior to integrating the organization with the Open Mobile Alliance (OMA) in 2002.
Bilal holds a Bachelor of Science degree in Electronics Engineering, a Master of Science degree in Computer Science and a Master of Business Administration degree from the Kellogg School of Management at Northwestern University. He holds three granted U.S. patents and is a member of the Digital Analytics Association (DAA).
USF is an Equal Opportunity/ Equal Access/ Affirmative Action Institution. Please notify USF CONNECT, 3802 Spectrum Blvd., Suite 100, Tampa, FL, 33612, call 813-974-1082, or email Stephanie Ashley at sashley1@usf.edu, a minimum of five (5) working days in advance, if an accommodation for a disability is required.
Disclaimer: The University of South Florida and USF Research Foundation, Inc. are committed to the free exchange of ideas, reasoned debate and intellectual dialogue. Speakers and scholars with a diversity of opinions, perspectives and professional experiences are invited to the campus to provide the community with important or differing points of view, some of which may be deemed controversial. The views, opinions and conclusions of those invited to speak on the campus do not necessarily reflect the views of the university administration or any other segment of the university community. Nor are those invited to speak on campus necessarily authorized agents or representatives of the University or Research Foundation. The use of University or Research Foundation facilities for an event or presentation does not constitute an endorsement by the University or Research Foundation of the views, opinions and conclusions of those invited to speak.