Centre for Islamic and West Asian Studies 3rd Annual Conference
Urban Islam, Muslim Minorities, Identity, and Tradition
About this event
The Conference is concerned to explore multi-disciplinary approaches to the study of urban Islam which address questions such as how Islam has influenced urbanisation and the urban livelihoods of their Muslim inhabitants; what the impact of this urbanisation process has been on Islamic practices and Muslim identities; and how the presence of Islam in cities intertwined with concepts of 'self' and 'other?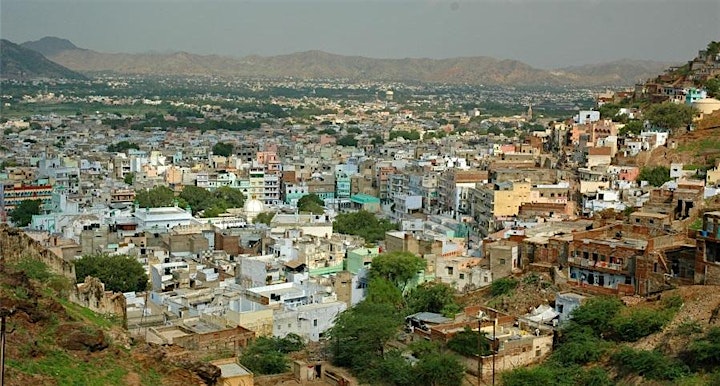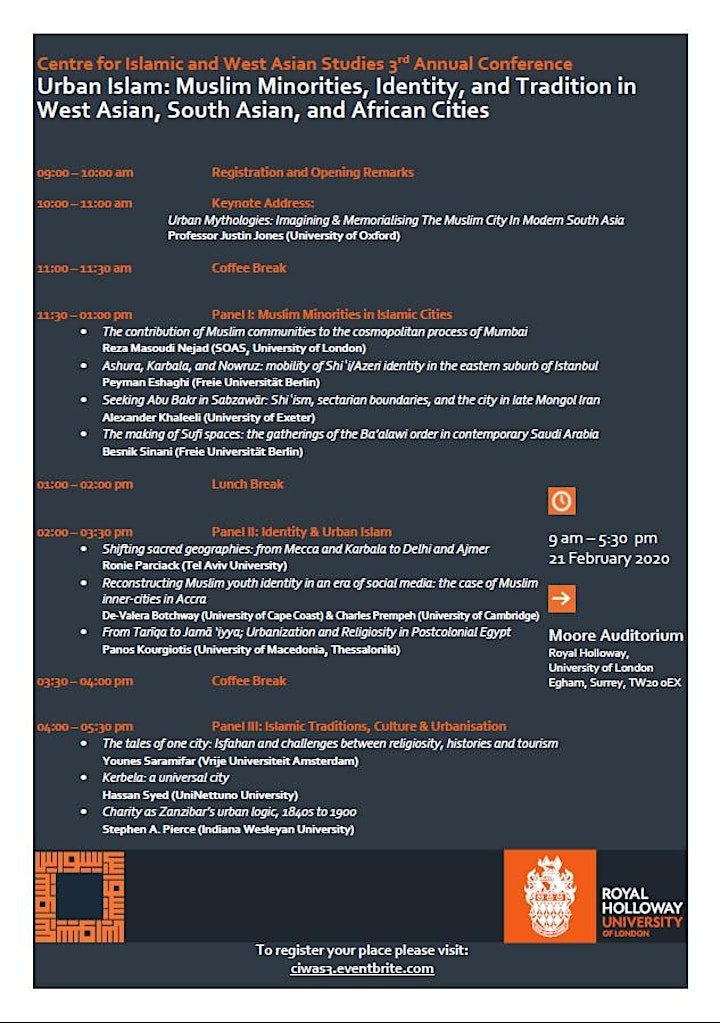 Organizer of Centre for Islamic and West Asian Studies 3rd Annual Conference
The Centre for Islamic and West Asian Studies at Royal Holloway University of London was established in October 2016 to provide an institutional focus for RHUL scholars interested in Islamic and West Asian societies.
Its mission is to foster an exchange of ideas and knowledge about Islam, Islamic societies, and West Asia, and to contribute to the conversation being carried on, in western academia and around the world, on the future of West Asian societies and on the role that Islam might play in the search for solutions to current problems faced by the peoples of the region.