| | |
| --- | --- |
| Central Valley Recovery, Awareness, Preventing Strokes Program (CV-RAPS), 2015 | |
Event Details
Challenge: Create a learning environment that would bring together professionals serving consumers in areas focused on brain health, survivors, Caregivers, social workers and others to learn about areas of the brain damaged by illness, trauma or attack.  
Solution: Central Valley Recovery, Awareness, Preventing Strokes Program ("CV-RAPS")
In 2008, Healings in Motion introduced the lunch and learn program featuring high caliber specialists that attract a variety of attendees to learn, share from different perspectives, advance knowledge about parts of the brain and the functions affected by stroke, Traumatic Brain Injury (TBI) and/or other neurological impairments. Participants are always reminded of the stroke symptoms and to act FAST.  The lunch and learn program is uniquely attended by survivors, caregivers, social workers, clinicians, medical professionals and others interested in brain health, especially stroke awareness, prevention and recovery.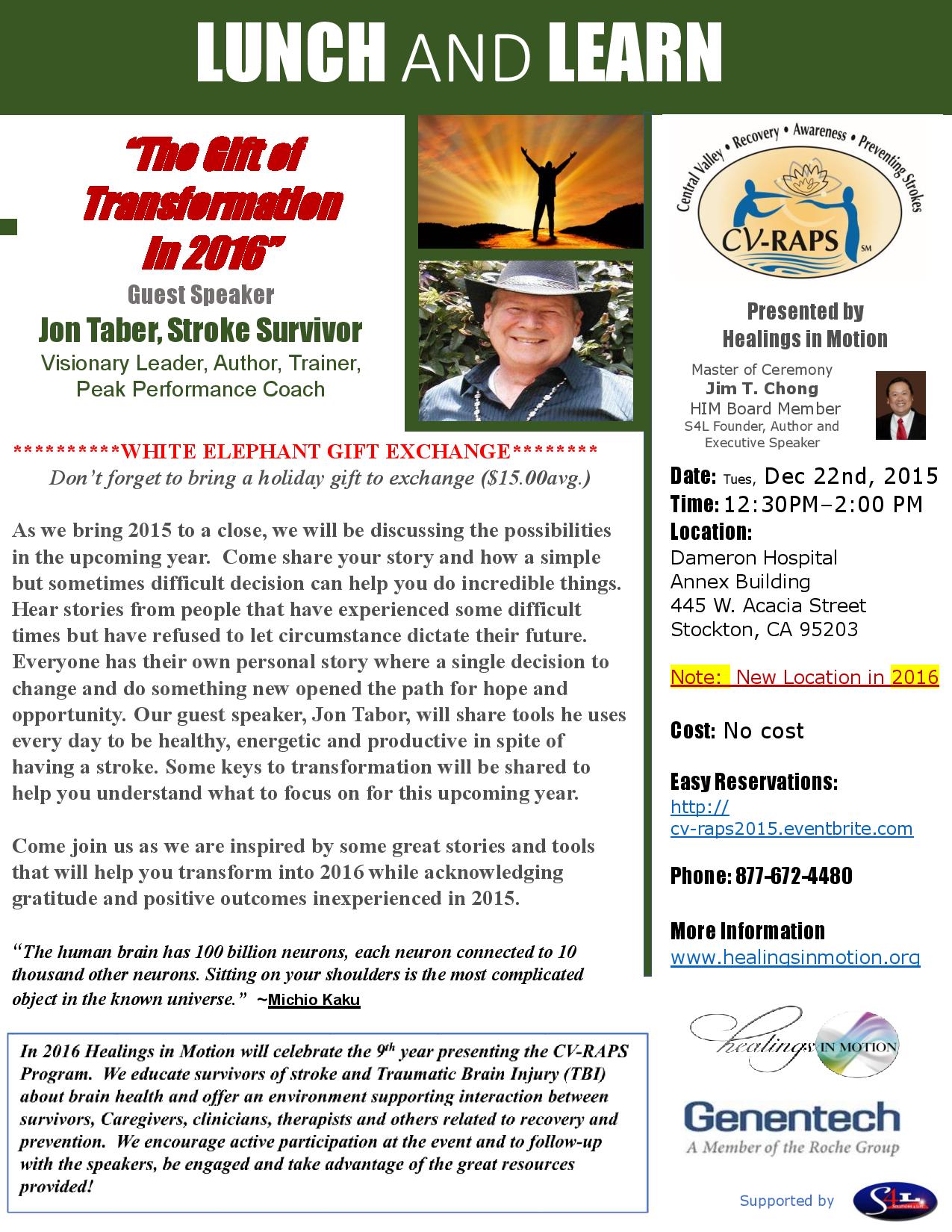 Over 70 guest speakers have shared their knowledge and services at the CV-RAPS program including Dr. Roseann Hannon, Neuro-Psychologist, Dr. Helene Malabed, D.O.,  Carmine Gallo, best-seller author,  Communications Coach for leading brands; Wade Smith, M..D., PhD, Director of Neurovascular Services, UCSF and Dr. Richard J. Heck, Stroke Survivor.  Excellent speakers coupled with consistent and successful execution has made this community based program successful.  
Results:  Worldwide over 2 billion people suffer from brain based health and productivity challenges.  The resulting global economic burden is more than 2 trillion dollars (Source:  SharperBrains, The Birth of the Global Digital Brain Health Marketplace, Executive Summary). 
 California's Central Valley literally feeds an important part of the world.  That is why every one should care about the health and well-being of California's Central Valley!
Healings in Motion has been successfully educating and creating a greater awareness about brain health and brain attack or stroke to communities, businesses, organizations and other stakeholders since 2008.  Lives have been saved as a result of this effort. Thank you for your support.  Any donation is appreciated.
When & Where

Dameron Hospital -Annex
445 West Acacia Street
Annex Building (Corner of Acacia & Lincoln)
Stockton, CA 95203


Organizer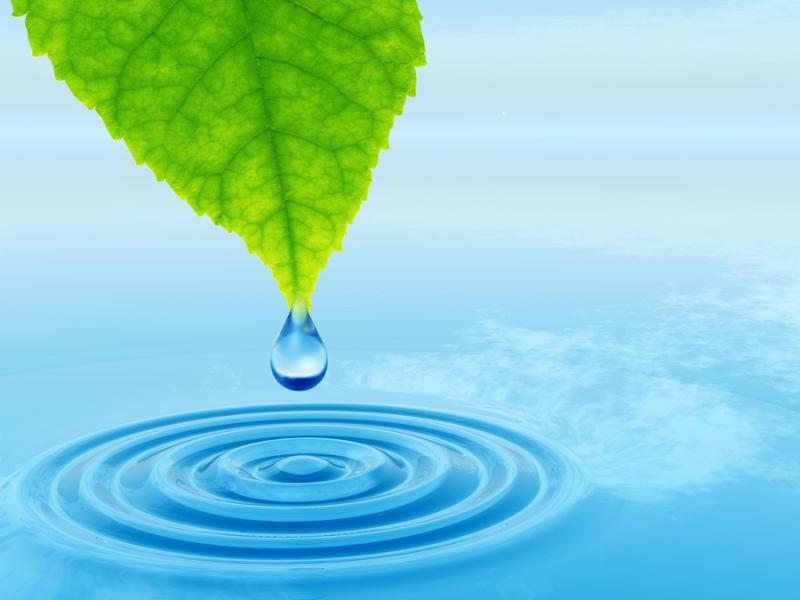 Healings in Motion is a patient centric nonprofit agencyand an emerging Post Discharge Solution Provider that provides innovative and high quality services that fill a critical missing link vital to long term recovery of chronic ailments.
Healings In Motion focuses on improving stroke and brain injury care, addressing the disconnect that often takes place at discharge. Hospitals are not set up to manage post discharge care. The patient discharge process hands off the survivors to no entity with a game plan for continuous systematic recovery, even though the recovery process is just beginning. Such a disconnect makes the care process incomplete and leaves steps that follow to caregivers.
As an indispensable solution provider to the long term care process, Healings In Motion introduces solutions to address issues at the root causes, building scalable long term recovery processes. Services provided under the following disciplines:
1. Survivor Engagement (a type of caregiver service) that will reduce the workload of caregivers and provide a HIPAA compliant venue for medical institutions to handle post discharge communication.
2. Research Partnership
3. Social Networking
4. Awareness, which includes Education, Training and Advocacy
Partnerships include but are not limited to:
1. Survivor Engagement: hospitals, rehab centers, local/national support organizations
2. Research Partnership: medical schools, medical research institutes, policy researchers, public health think tanks, biotech companies, pharmaceuticals.
3. Social Networking: government agencies, rights advocacy organizations, local support organizations.
4. Awareness: local support organizations, rights advocacy groups, hospitals, public health agencies,retail partners, fire departments, faith organizations, North CA Neuro Nurses, Northern CA Stroke Coordinators, University of the Pacific, Department of Aging, Worknet, Health Plan of San Joaquin and others.
For the last 13 years, Healings in Motion has been offering programs supporting both pre-stroke and post stroke services, as well as being a premiere provider of education services for Caregivers. 
For more about Healings in Motion, click here. https://www.youtube.com/watch?v=RnWdxJAeAbo&list=PL9qwDLeCVvS_8uYIVnXjsZRX47s6x3S1Q&index=2&t=0s