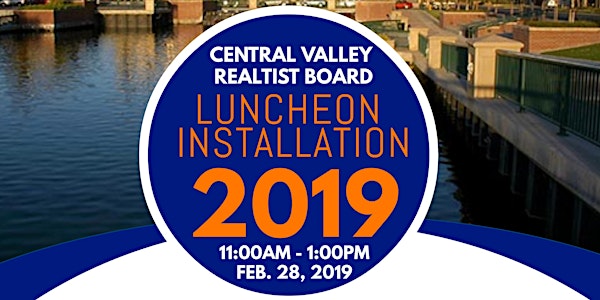 Central Valley Realtist Board Luncheon Installation
When and where
Location
111 East March Lane Stockton, CA 95207
Description
Central Valley Realtist Board of NAREB (CVRB), is a minority real estate trade organization for Real Estate Professionals. CVRB is the local chapter of the National Association of Real Estate Brokers (NAREB) and California Association of Real Estate Brokers (CAREB).
As the local chapter of NAREB, we support the goal of increasing Homeownership and Affordable Housing within our Black and underserved community. CVRB is Changing the Narrative of Homeownership throughout the Central Valley. Our Installation Luncheon will be built around how Homeownership builds families, provides stability within the family, transforms communities, and builds wealth. Our guest Speakers will be the City of Stockton Mayor Michael Tubbs and CALHFA Executive Director, Tia Boatman-Patterson. Officers and Board of Directors will be Installed by CAREB President, Lynell Holden.
Our Luncheon will begin at 11:00 am and held at the Best Western, 111 E. March Lane in Stockton. Cost is $25.00 for NAREB Members and $35.00 for Non-NAREB Members. Please visit our website at www.CVRBRealtist.com for additional information on the organization.
Thank you in advance for your willingness to support the efforts of the Central Valley Realtist Board of NAREB.