Central Valley Adoption, Foster Care, and Orphan Care Conference
Description
Hurray! Due to popular demand, our DEADLINE HAS BEEN EXTENDED TO JANUARY 16! Join us and 300 other people JUST LIKE YOU on January 21st for the Second Annual Central Valley Orphan Care Summit (formerly E3)!
REGISTRATION
Registration ($35/couple or $25 individual) includes continental breakfast, lunch, and childcare. Free shirts will be given to attendees *while supplies last.* Free gifts and raffle prizes will be given out on the day of the event as well!

CHILDCARE UPDATE
Childcare is now full. If you would like to be placed on a waiting list should spots open up, please email Ashley at ashleyphelan@gmail.com for a separate registration for your child(ren).
EVENT INFO
Come join others who care about kids and families at the second annual Central Valley Orphan Care Summit (formerly E3 - Embrace, Equip, Empower) in the Greater Fresno Area! This Summit is open to everyone at any stage of the process. Maybe you are curious about foster care and adoption but don't know where to start or how to help others who are in the process. Perhaps you are a waiting family who is yet to be placed. Or, maybe you are a seasoned parent who has been an adoptive or foster parent for several years. This Summit promises to have something for everyone. God is doing big things in the Central Valley, and this day will not only celebrate but educate on how He is moving amongst familes, agencies, and churches in Central California. You will leave better equipped and more motivated for your own personal journey in orphan care. You will be able to connect with other people who can say, "Me too! I've been there!" Also - agencies, therapists, and fundraising ideas booths will be there for you to browse and consult with. Finally, you will earn training hours for attending - which is always a plus! We can't wait to see you there!

KEYNOTE SPEAKERS
Our keynote speakers are Irene and Domingo Garcia.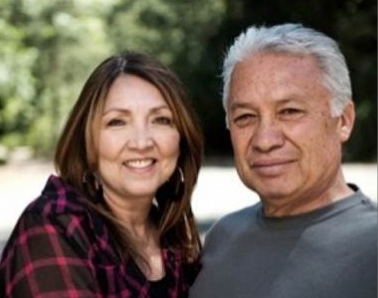 Irene and Domingo began their married lives at 16, already expecting a baby. Their first 10 years together included Domingo's alcoholism and abuse - and Irene's desperate prayers for answers. Then a miracle happened: Domingo pleaded for forgiveness. As God healed their marriage, Irene and Domingo adopted a little girl. And a new season began for an imperfect couple who were willing to say, "Yes" to each other and to God. Over the past 45 years, the Garcias have birthed, fostered, or adopted 32 children. Their story holds difficult endings as well as promising new beginnings. Above all, their story reminds us what can happen when ordinary people submit to God's call. Irene has written a book entitled "Rich in Love." Irene and Domingo have been featured in various newspaper and magazine articles. They have spoken at churches, ministries, and conferences all across the country. They have been featured on radio shows such as Focus on the Family's Family Life Today and NPR: National Public Radio. They have been interviewed on television channels such as CBN and TBN. Finally, Irene and Domingo were speakers at the National Foster Care Initiative Symposium hosted by the Christian Alliance For Orphans. And...they do this all while homeschooling their children!
WORKSHOPS AND PANEL
In addition to being inspired by our keynote speakers, you will be able to interact with a panel and also choose from and attend helpful and relevant breakout sessions taught by professionals, pastors, and experienced adoptive parents such as:

1) Helping Others Who Foster and Adopt

2) Foster Care and Adoption 101

3) Avoiding the Messiah Complex

4) Life Books

5) Behavioral Help

6) Trauma and the Brain

7) Becoming a Faithful Father

8) Praying for Orphans with Global and Local Awareness

9) Foster Care and Adoption 201 (How to Talk to Your Kids About Being Adopted)

QUESTIONS?
Email Ashley at ashleyphelan@gmail.com