Description
Central is a non-partisan, expert-led conference about improving Toronto's communities by examining systemic urban and civic issues like transit, housing, policing and politics.
Central is designed for all residents to learn about new and best ways improve our city.
MORE INFO AND FULL SCHEDULE ON OUR WEBSITE
Attendees will hear from urban issues experts, discuss the best ways to spur change and be better prepared to engage politically.
Speakers include: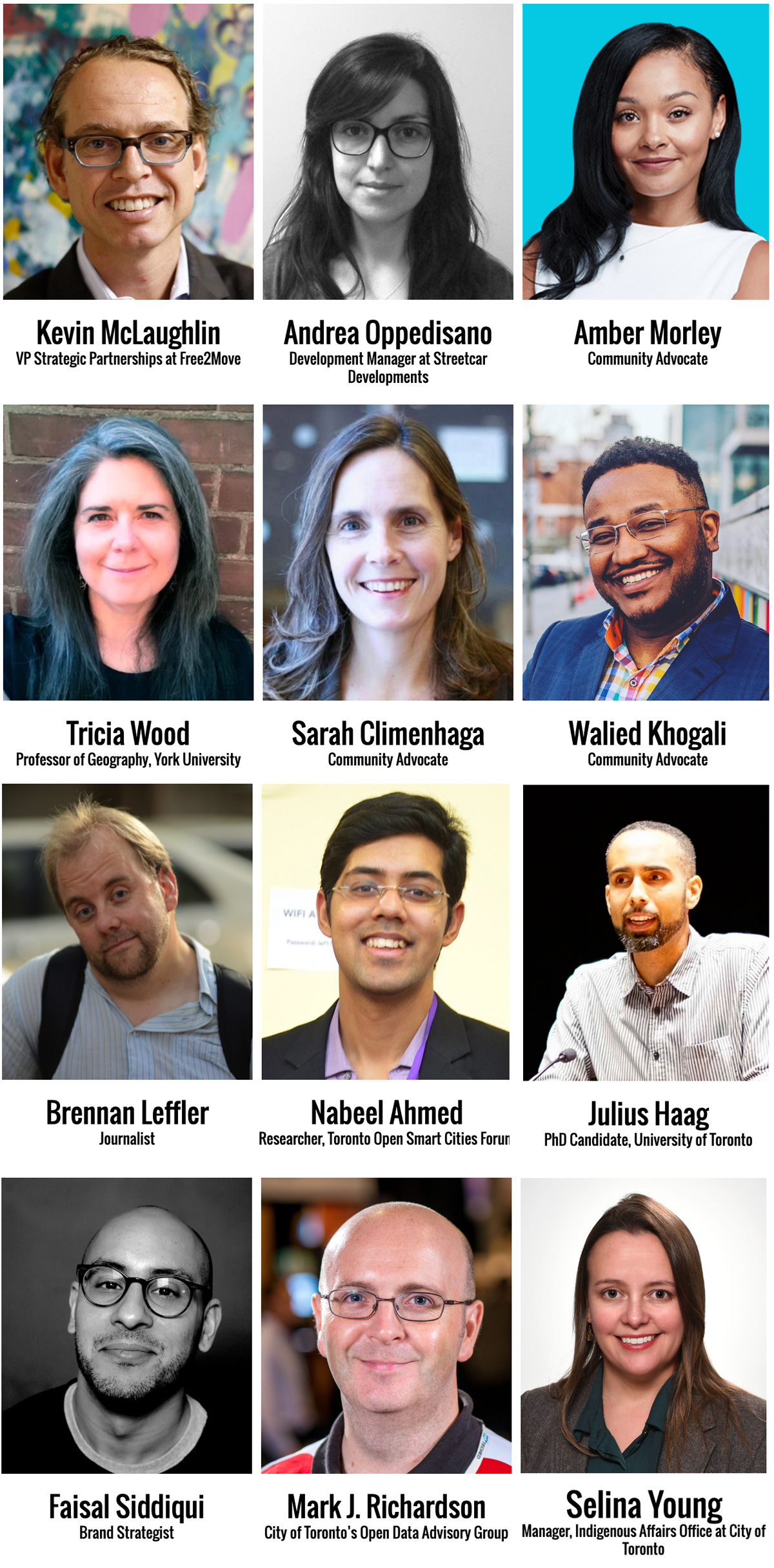 Tricia Wood - Professor, York University & Spacing Columnist
Faisal Siddiqui - Brand Strategist
Sarah Climenhaga - Community Advocate
Mark J. Richardson - City of Toronto's Open Data Advisory Group
Julius Haag - PhD Candidate, University of Toronto
Amber Morley - Community Advocate
Brennan Leffler - Journalist & Filmmaker
Andrea Oppedisano - Development Manager, Streetcar Developments
Walied Khogali - Community Advocate
Kevin McLaughlin - VP Strategic Partnerships, Free2Move
Selina Young - Manager, Indigenous Affairs Office at City of Toronto
Nabeel Ahmed - Researcher, Toronto Open Smart Cities Forum
See full, up-to-date speaker program and schedule on our website. (Speakers and schedule are subject to change.)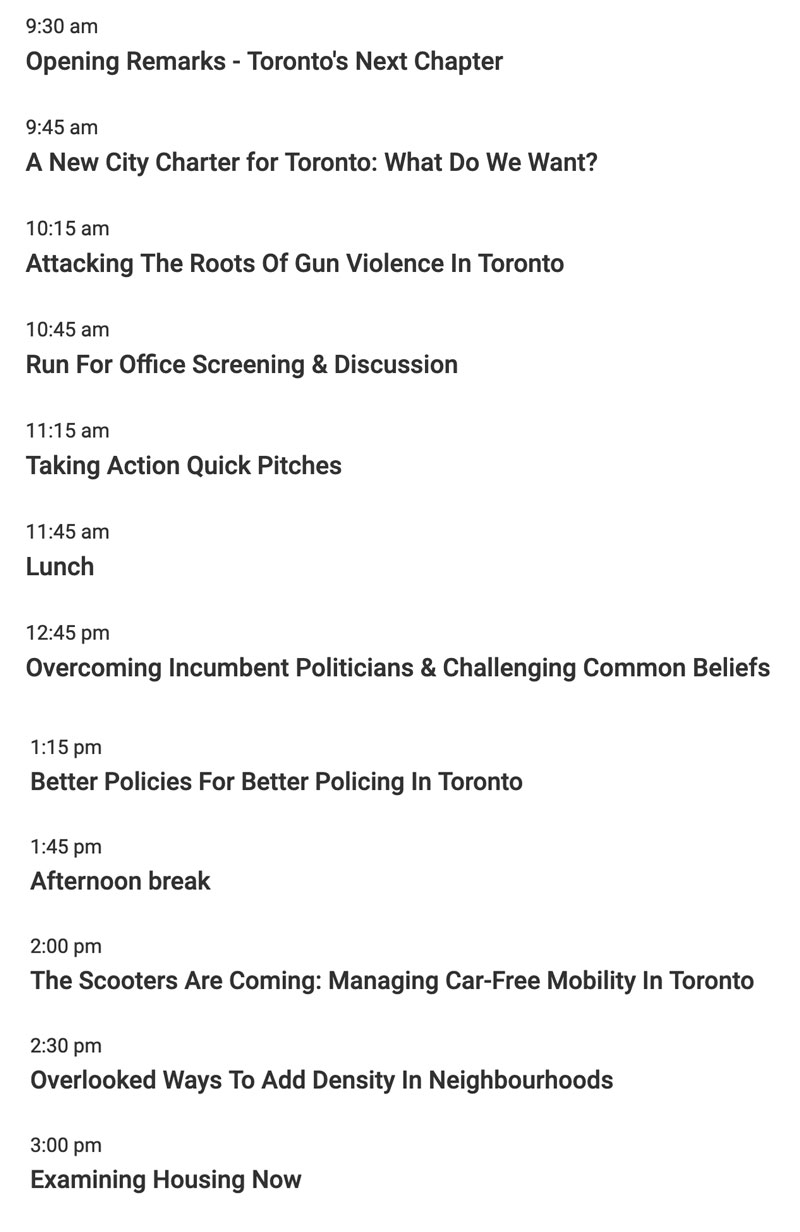 FULL DAY PROGRAM INCLUDES:
Full Day Of Expert Speakers Sessions
Light Breakfast
Morning Coffee & Tea
Please note that lunch is not included in order to keep ticket prices at reasonable levels. Our venue is surrounded by numerous lunch options varied in price and style.