A 12km urban hike through the Annex, Casa Loma, Cedarvale Ravine, Beltline Trail, and Forest Hill with Danny!
About this event
Join us for a guided walk through many of Toronto's best known neighbourhoods in the central part of the city. We meet at a corner (Bathurst and Bloor) that is currently undergoing a significant transformation, and we make our walk through the Annex (Toronto's first residential community), up the Casa Loma stairs for some great photo ops, and then head offroad into the Nordheimer and Cedarvale Ravines up to Eglinton where we join the Beltline Trail, and then finish our walk in the streets of Forest Hill where we will learn some stories of the homeowners who are currently living in the area.
Dog-friendly (Yes)
Family-friendly (suitable for young people 17 and under) (Yes)
Stroller-friendly (paved trails accessible for strollers) (No)
Length: 12km
Pace: 3.5 km/hr - relaxed
Start Point: Bathurst and Bloor (northeast corner at CIBC)
End Point: Forest Hill Village (5 minutes from St. Clair West Subway Station)
Map: https://onthegomap.com/s/h5l2enh6
Everyone should check the weather ahead of time, and make sure to bring some water and snacks with them.
Following the walk, we will also gather in the park to get to know each other better, and to have some lunch together.
People can either bring their lunch on the hike, or purchase it in Forest Hill Village where we end the walk.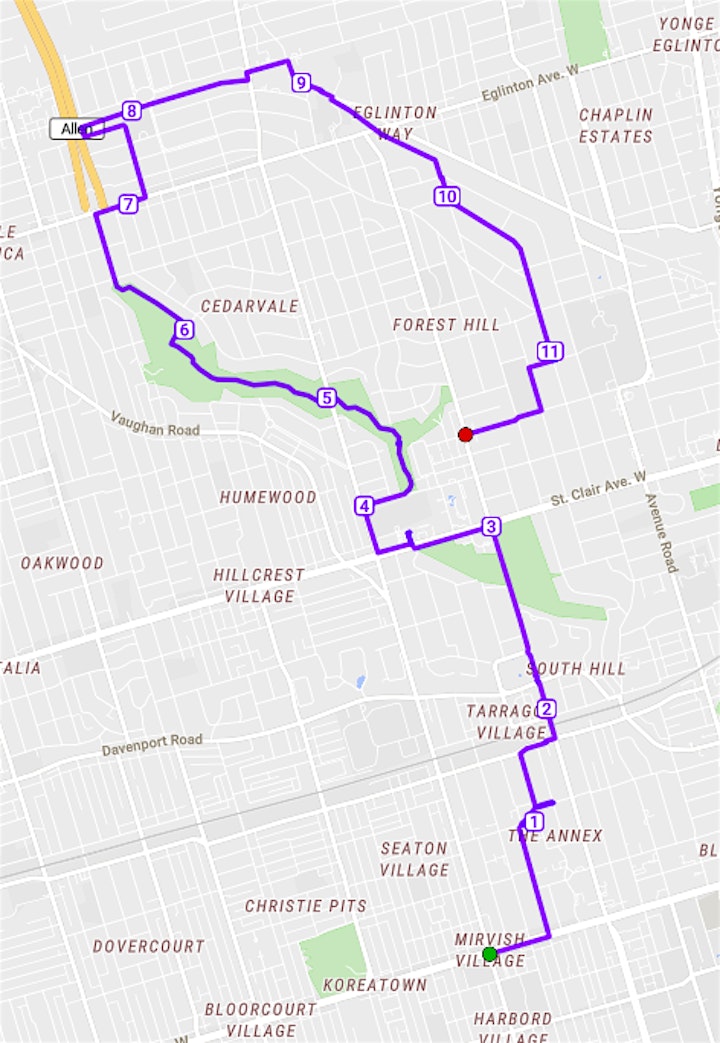 Organizer of Central Toronto Tour (Annex + Casa Loma + Cedarvale Ravine+ Beltline Trail)