Description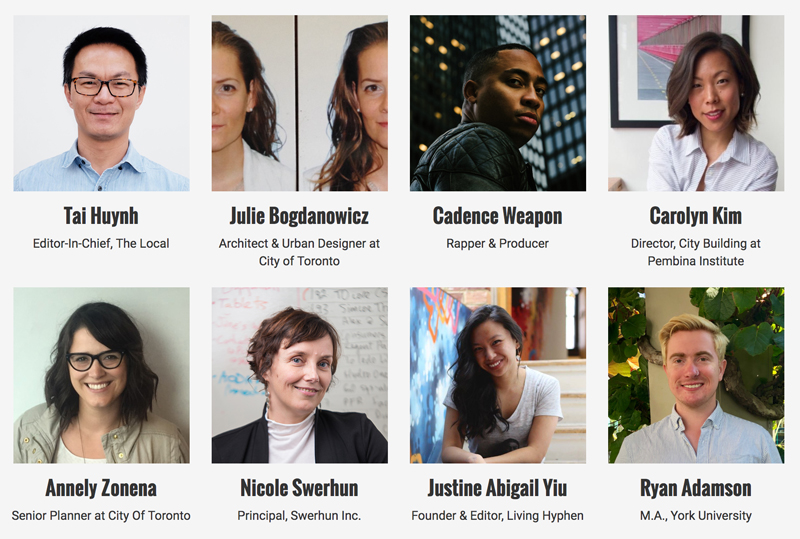 Central is excited to partner with The Bentway to continue our mission to to educate residents through expert analysis of urban issues with a free weekly speaker series called Central Talks at The Bentway running for three Tuesday evenings on September 18, September 25 and October 2.
Each Tuesday evening from 6pm - 8pm, three speakers will present their research and perspectives on topics such as vertical communities, public transit, park space, safe streets and more. Facilitated questions and discussion will follow.
FULL SCHEDULE AND SESSION INFO AT CENTRALTALKS.COM
SPEAKERS (subject to change):
September 18
Tai Huynh - Editor-in-Chief, The Local
Julie Bogdanowicz - Architect & Urban Designer at City Of Toronto
Annely Zonena - Senior Planner at City Of Toronto
Cadence Weapon - Rapper & Producer
September 25
Carolyn Kim - Director, City Building at Pembina Institut
Ryan Adamson - M.A., York University
Justine Abigail Yiu - Founder & Editor, Living Hyphen Magazine
October 2
Nicole Swerhun - Principal, Swerhun Inc.
The Bentway is a unique and innovative public space located at 250 Fort York Blvd. that transforms 1.75km underneath Toronto's Gardiner Expressway into a new gathering place for our city's growing population.
The new Strachan Amphitheatre will provide the ideal venue to bring together residents of surrounding communities to explore alternate histories, potential futures and fanciful ideas for the pressing urban issues mentioned above using the theme ​If, But, What If.