Description
Join Be Well Boston and Tufts Medical Center at Central Rock Gym's recently opened Boston location!
Whether you're an experienced climber or new to the sport, you will be challenged to improve your climbing and deepen your understanding of movement and your body. Activities requiring teamwork and communication will build trust in a physically and mentally demanding setting. This program is designed to test not only physical strength, but also problem solving skills, balance, and ability to stay calm under the pressures of time and weary muscles. By the end of the session, you will have a newfound respect for what your body is capable of doing both physically and mentally.
Following the class, enjoy bites and refreshments from Michelob Ultra, LaCroix Sparkling Water, by CHLOE. and Clif Bar and hear beats from DJ Kevin Cobb!

All levels welcome. Class will begin promptly at 5:40PM. Please allow 15-20 minutes to arrive/settle in. Central Rock Gym will provide sneakers and necessary equipment.

This event is 21+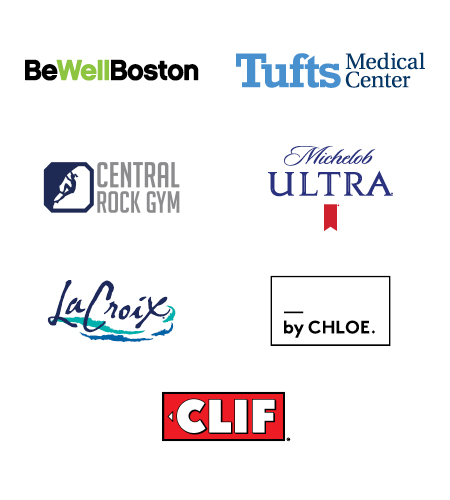 ---
By purchasing a ticket to this event, I acknowledge that Boston magazine and select sponsors of the event may send me information, samples, or special offers it thinks may be of interest to me about its publication, future events, or other complementary goods offered by Boston magazine and/or information and special offers of sponsors or other companies it may carefully select. I understand that in the course of participating in the event, photographs or videos may be taken of me. I grant permission for the use of my name and/or image and information in any broadcast, print publication, web, social media, photography or video. I hereby authorize Boston magazine to make, reproduce, copy, sell, exhibit, publish, distribute, and otherwise use for publicity, fundraising, advertising, or any other lawful purpose such photographs or films. In consideration of being accepted as an entrant in this event, I hereby, for myself, my heirs, executors and administrators, release and discharge Boston magazine and any and all sponsors from all claims, damages and rights of action, present or future, whether they are resulting from, arising out of, or incident to, my participation in this event.