Description
Presentations:
Architectural Insight on Property Development
How to raise funds through the crowd
Lettings Update by Home Xperts
Finance Update by First Alliance Financial Services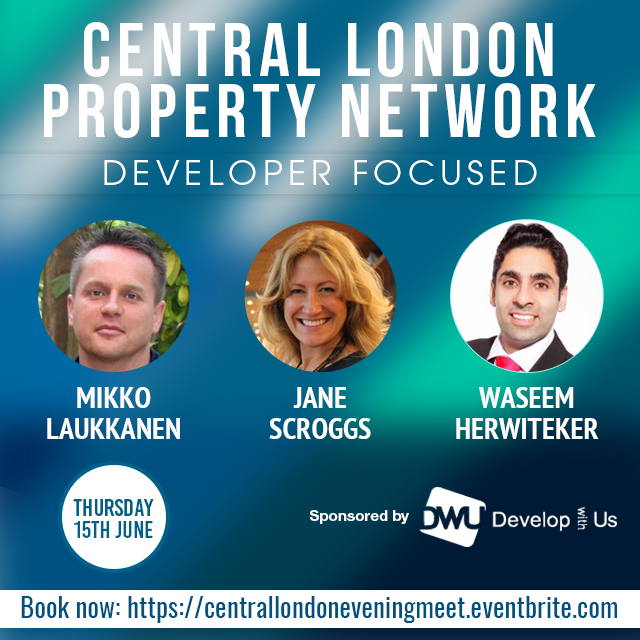 Mikko Laukkanen will be presenting 'Architectural Insight on Property Development', where he will be covering:
Creating high profit-margin projects
Decision-making in feasibility and design stages
Strategies for planning, development and design
Mikko is from the US where he qualified as a Professional Architect after gaining his architectural degrees at Tulane and Harvard University. Mikko's specialised company focuses on providing Architecture, Property Development, and Investment services for Property Developers, Property Investors, and Private Clientele.
Jane Scroggs
Jane is from East Eight- Raising Funds through the crowd- lessons learnt
Jane joined East Eight as Investor Relations manager late last year, combining her passion for people, networking and property. Jane started her property career in 2005 helping to establish an AIM listed European commercial property fund, assisting with raising funds and managing the relationships with investors before moving into business development within estate planning and tax structuring for property investors.
About East Eight:
We are a property development and investment company with an uncompromising focus: creating extraordinary living spaces. With each of our developments offering award-winning design and high-end finish, the result is beautiful, stand-out living spaces. East Eight has a proven track record of renovating million pound properties in Central and East London. Our latest scheme is the construction of luxury penthouses on a roof space on City Road, London EC1. Other projects include multi million pound developments in the London Fields and Islington areas.
What sets us apart is our ability to maximise the potential of a property, often re-submitting planning to extract the most value from each site. Through our partnerships with award-winning architects, planning consultants and our own in-house construction team, we have streamlined this process, from negotiation and purchase, to planning and development, through to sales and lettings.
We maximise the potential of every property with detailed planning and meticulous craftmanship. Our experienced architects, planning consultants and in-house construction team ensure a smooth journey from negotiation to purchase, planning to development, sales to lettings – resulting in significant business growth year on year.
Reviews:
" Fantastic. I always walk away with renewed vigour and solutions to property problems that I had not considered myself. What the regular attendees don't know about property at this event probably ain't worth knowing! " James Gallagher
" 5 Star! Anyone interested in property investing especially in the residential market - this must be the best Network Event they could possibly attend. The quality and expertise remains exceptionally high, Brendan runs a small but perfectly formed event. If you're interested in property - DON'T MISS IT!!!!! "
Alex McKellar
" This is where the experts meet the experts! Anybody who is looking for a wealth of information will be surrounded by a wealth of knowledgeable and very helpful people. Everybody likes to be in a position to do business. However this is one of the least "pitchy" groups. More help less people trying to flog you snake oil. I like it! "
Barry Danser
Schedule:
6.30-7- Registration
7-7.05- Welcome
7.05-7.15- Lettings and Finance Update
7.15-8.00- East Eight- Effective Networking
8.00-8.20- 30 shout out followed by networking
8.20-9.00- Presentation by Mikko Laukkanen
9.00-9.30- Informal Networking