Central London Property Network
Wed, October 26, 2016, 6:30 PM – 9:30 PM BST
Description

Property Panel chaired by Luke Hamill
Plus:
Property Finance Update
Birthday Cake sponsored by Develop with Us
Past Speakers/Panellists
20 second shout out
Plus Legal Surgery with Ricardo Mapp dos Anjos, Partner at Fisher Meredith Solicitors
Whose on the Panel- which is focused on Strategy- and yes there is a slant to development!
About Gavin Barry:

Gavin Barry is an experienced property investor & developer who has been investing in property since 2001. He is currently Managing Partner at Prosperity Capital Partners, a private equity real estate firm based in London.
Prior to founding Prosperity Capital Partners he ran a property investment, development and management company sourcing and developing high yielding investment property in the North West. In addition the business sourced prime investment opportunities throughout the UK for investors
Nicole Bremner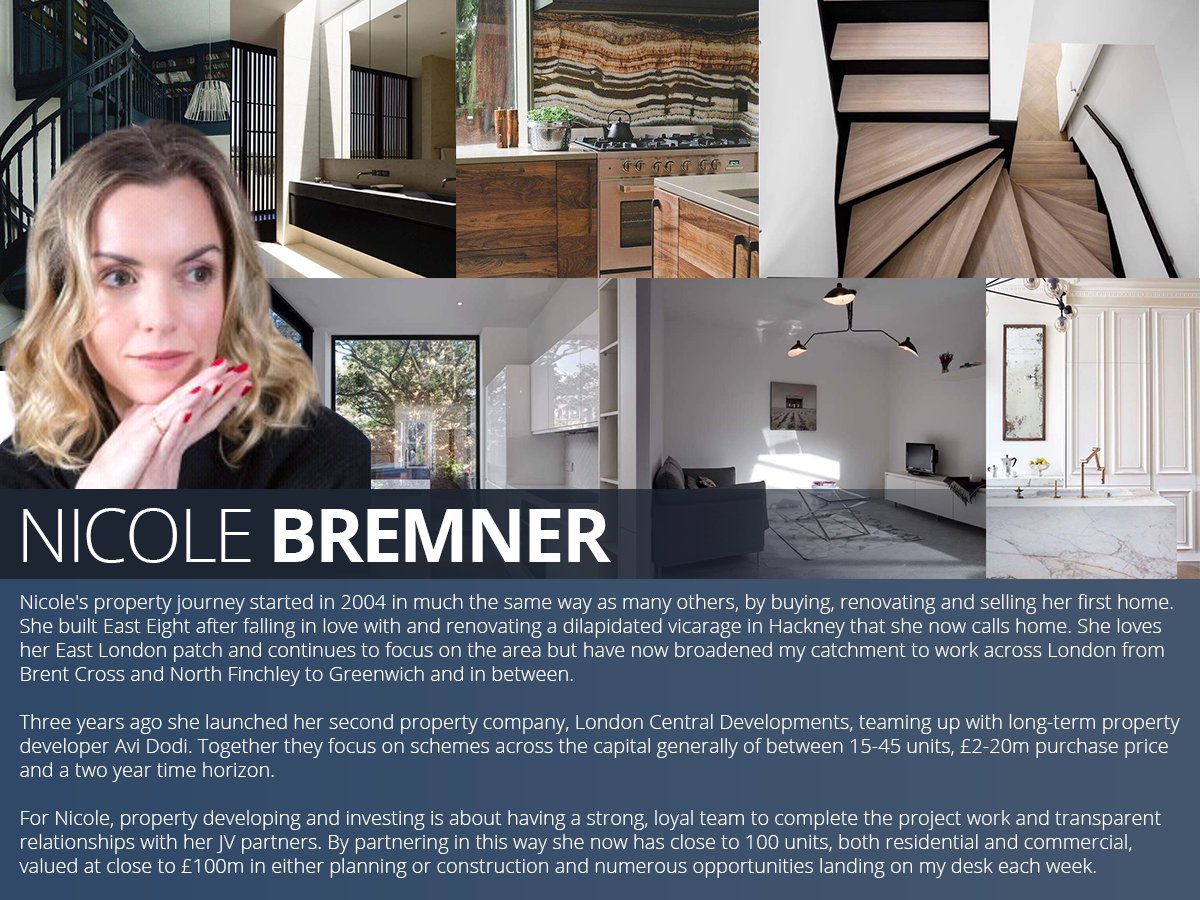 Sachin Vekaria, Acquisitions and Developments for Develop with Us
Sachin has over 15 years' experience in investment banking, principally in finance, valuations and project management.
Richard Bowser- Editor of Property Investor News Magazine
Nicholas Marshall
Investor for the last twenty plus years, recently completed a 17 unit mixed development in Surrey.
Anil Mohanlal- Founder of Kumar Strategic Consultants
Accountant and Investor- investor in both residential and commercial property and has been an investor for the best part of 30 years.
Who are some of the VIP Guests coming along?

https://www.eventbrite.com/e/central-london-property-network-tickets-28241964476
Schedule:
6.30-7- Welcome
7-7.10- Property Finance Update
7.10-7.40- Panel

7.40-8.15 20 second shout out followed by Networking Break
8.15- Panel

8.50-9.30- Informal Networking
Reviews:
" Fantastic. I always walk away with renewed vigour and solutions to property problems that I had not considered myself. What the regular attendees don't know about property at this event probably ain't worth knowing! "
— James Gallagher
" 5 Star! Anyone interested in property investing especially in the residential market - this must be the best Network Event they could possibly attend. The quality and expertise remains exceptionally high, Brendan runs a small but perfectly formed event. If you're interested in property - DON'T MISS IT!!!!! "
-- Alex McKellar

" This is where the experts meet the experts! Anybody who is looking for a wealth of information will be surrounded by a wealth of knowledgeable and very helpful people. Everybody likes to be in a position to do business. However this is one of the least "pitchy" groups. More help less people trying to flog you snake oil. I like it! "
Barry Danser