Description
Moore Restoration
3610 Shelby St, Indianapolis, IN 46227
(Central) Health & Hospital Corporation Emergency Preparedness Program (EPP) – Phase III WorkshopNovember 8, 2017- 9:00am – 4:00pm
Items You will Need to Bring to the Workshop:
Hazard Vulnerability Assessment (HVA) Binder

Emergency Operation Plan (EOP)/Communications Plan (CP) Binder

Professional License Number


Facility: Moore Restoration
Parking: In front and behind building (green shaded areas). Rear parking accessed by driveway on north end of building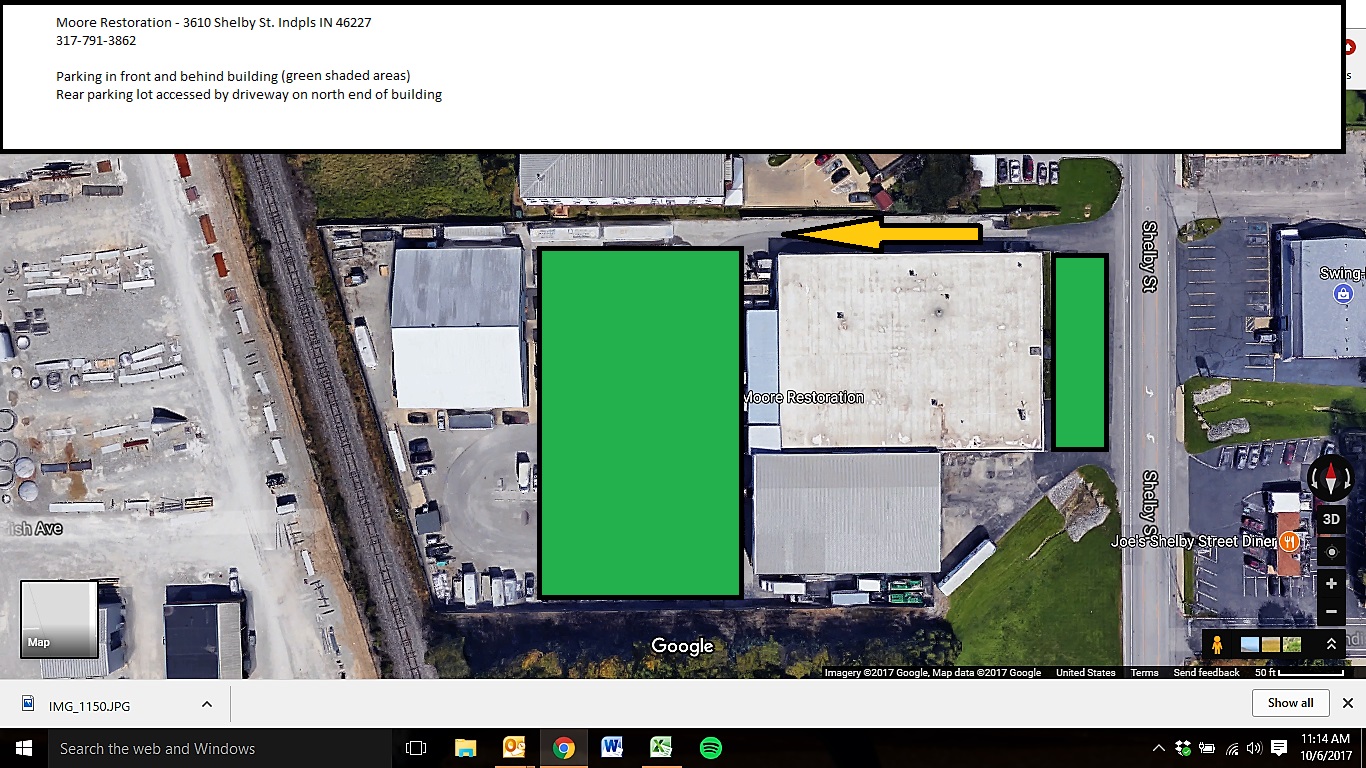 Please note the following entire message and instructions before you begin your registration:
1. On this page, after selecting "Register", you will come to a pop-up allowing you to register up to three facility representatives. Ideally, all three (Executive Director/General Manager), your facility's Emergency Planning Coordinator (EPC), and a clinical person will be registered to attend together, much like what was done for the HVA workshop.
2. Only the information that is red asterisk is required.
3. The "Your Information" section, is strictly for receipt of email confirming the event registration. If you've used Eventbrite before, you may already have an account set up (which includes only your name and email).
4. Under "Ticket 1, Company/Organization" field Please list the entire name of your ASC facility.
5. Professional License Number or N/A
6. Be sure to click "Complete Registration" when done, which should generate an email confirming the workshop registration.
7. A follow up window may open for you to announce your registration on social media. Please do not post this on social media.
8. Registration must be completed by close of business on Friday, October 20, 2017.
9. You will NOT need to print out your ticket to attend.
If you have any questions, or problems with the registration, please contact Shawn Wellman swellman@hhcorp.org or 317-221-2176.
Workshops provided to ASC by HHC