Central Florida STEM Alliance: STEM Summit 2020 - POSTPONED to FALL 2020
Sales Have Ended
Registrations are closed
See you there!
Sales Have Ended
Registrations are closed
See you there!
Description
What does it mean to be a student in STEM? What does it mean for your academic and career goals? Is transferring to a university as a STEM student scary? How do you tackle challenges like confronting imposter syndrome and finding where you belong in a complex STEM world?

During the 2020 Central Florida Alliance STEM Summit these and other questions will be answered. Students will hear inspirational speakers, attend workshops, converse with university exhibitors, engage with peers, and network with faculty, staff, and other STEM professionals. Interactive workshops and breakout sessions will cover a variety of topics including avoiding shock as a transfer student, careers in STEM, mentorship, obstacles to STEM fields, undergraduate research, and much more!
Don't miss this opportunity to hear from Keynote Speaker Dr. Hakeem Oluseyi - astrophysicist, inventor, author, TED Talk extraordinaire, science educator and more!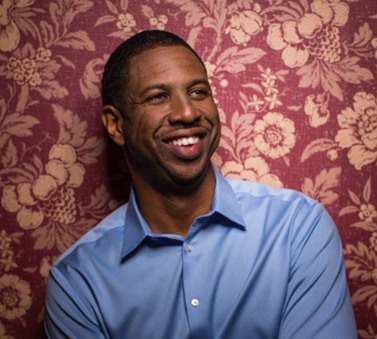 Dr. Oluseyi will share insight and advice for students from his own STEM journey thus far – from growing up in neighborhoods where he wanted to "outgangster the next gangster" to earning a PhD in physics and supporting the next generation of STEM leaders through his education, advocacy and outreach efforts.
Representatives from UCF, UF, FAMU, The Nature Conservancy, Siemens, the City of Orlando, Orlando Magic, National Oceanic and Atmospheric Administration and many others will also be in attendance to lead workshops and share information about their STEM careers and educational journeys.
The STEM Summit is hosted by the Central Florida STEM Alliance which is a Louis Stokes Alliance for Minority Participation (LSAMP) program. All students attending the Summit must be enrolled in LSAMP at College of Central Florida, Daytona State College, Polk State College, or Valencia College.
Registration - Register by March 2nd to receive a discounted rate of $8! After March 2nd, the conference registration fee is $10. This fee is nonrefundable. All students attending this event must be degree seeking, currently taking classes and enrolled in LSAMP. Any student not enrolled in LSAMP but interested in attending the summit may contact their campus-specific advisor. The final deadline to register is Friday, March 20th. Late registrations and walk-ins will not be accepted.
Additionally, an opportunity to select your desired workshops will be provided at a date prior to the STEM Summit. You will be contacted via your school email address when workshop topics for selection are available.
Poster Presenters - Student attendees who wish to participate in the poster session must indicate participation and must upload thier poster abstract during the registration. It is highly recommended that poster presenters ask research mentor, advisor or learning support staff to review poster abstract. It is important for formating and other grammatical errors to be corrected as abstracts will be printed in the conference booklet as they were submitted on the registration site. Please contact your campus LSAMP advisor for questions about abstracts and submission.
Refunds - Registration fees cannot be refunded. If you are no longer able to attend and would like to transfer your registration to another student, you must email Damika Sanders (dsanders8@valenciacollege.edu) by March 27th.
Lunch - Lunch is provided for all attendees. If you have any special dietary needs, we will follow up with you directly and do our best to meet your request. However, we cannot guarantee our ability to fulfill all dietary requests and those with specific needs may wish to bring a lunch of their own.
Attire - Students, please keep in mind that this is an opportunity for you to meet and network with STEM professionals and university representatives. As such, the appropriate attire for the STEM Summit is business casual. Jeans, shorts, t-shirts, athletic wear, sleepwear, tight/revealing clothing, or any other type of casual attire is not permitted.

Transportation - Transportation options are available for Valencia College students leaving from (and returning to) East and Osceola campuses, as well as for students from College of Central Florida, Daytona State and Polk State Colleges.
Questions - For questions about your participation or involvement please contact the Central Florida STEM Alliance Representative at your institution.
College of Central Florida: Allan Danuff (danuffa@cf.edu)
Daytona State: Karen Endenbrock (Karen.Endebrock@daytonastate.edu)
Polk State: John Fynn (JFynn@Polk.edu)
Valencia College: Damika Sanders (DSanders8@Valenciacollege.edu); For questions about website registration please contact event organizer Damika Sanders.
The Central Florida STEM Alliance (CFSA) hosting institutions: