Description
"These all with one mind were continually devoting themselves to prayer...they were all with one accord in one place." (Acts 1:14, 2:1)
Multiple times we see the church in unity, in prayer throughout the Book of Acts, and multiple times the Holy Spirit moves in remarkable ways. We believe that as we gather, in unity, He will move again!
Come and join over 15 churches/ministries on Friday, January 11th at 7:15pm as we, "with one mind and one mouth glorify the God and Father of our Lord Jesus Christ". (Romans 15:6)
We are inviting intercessors and worshippers from every congregation, denomination and generation to join together in unified adoration and petition before the Throne of God. History belongs to the intercessors - let's join together to pray for our families, our city, our nation, our world and change history!
HOW TO GET INVOLVED:
It takes a city to lift a city-wide canopy of prayer so we need your help!
1. Come and lift your voice with other brothers and sisters in Central Florida.
2. Promote the CFPG at your church, your praying circles, and on social media.
3. Host the CFPG at your local church!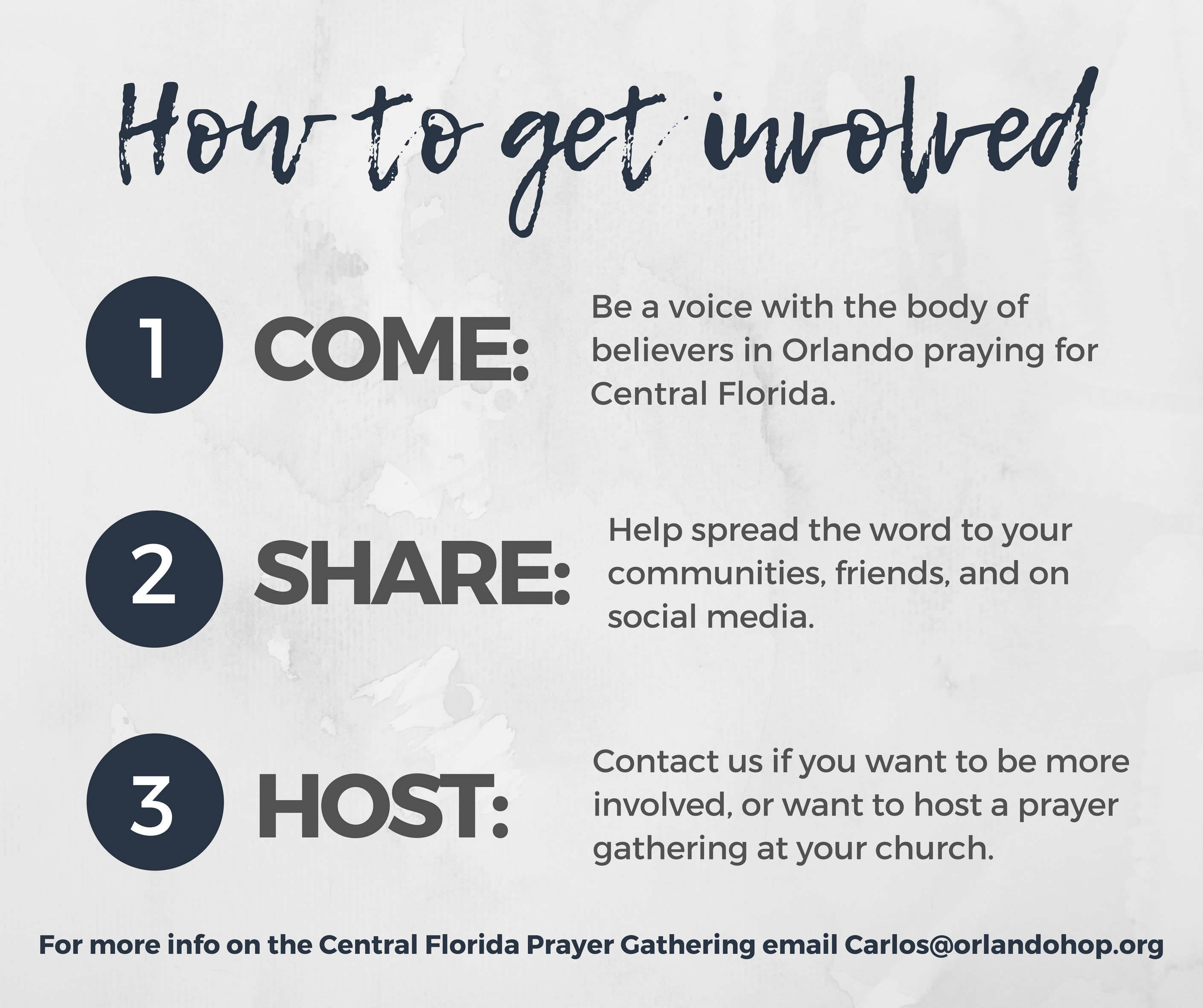 DETAILS:
February 8th
7:15 pm - 9:15 pm
Ekballo Studios
770 W Bay St.
Winter Garden, FL 34787
For more information please email: carlos@orlandohop.org