Description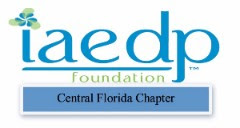 Title: "I saw it on Facebook, so I Know it's True!!"
The Influence of Media Contributing to Eating Disorders and Addictions
While so much can be gained from the media, it can also be one of the worst influencers when it comes to the way it promotes the inaccurate perception of reality. Overly photo-shopped images paint the picture that perfectionism is possible and, as a result, places an unrealistic expectation on society.
Presented by: Kevin Wandler, MD, CEDS, F. iaedp, F. APA, Chief Medical Officer, Advanced Recovery Systems, President of the Board of iaedp 2015-2016
Overview: Shining a spotlight on the factors that can often contribute to, or exacerbate society's body image and eating disorder issues. We need to call attention to this issue and empower the audience to be critical viewers of the media. If we all work to spread the message that genuine, authentic and real images are beautiful, we will in turn be helping to put a stop to the promotion of unrealistic ideals. By exposing the reality of what is shown in the media, we will support those that are struggling with body image issues and eating disorders that result from the pressure to be perfect.
Learning Objectives
1. Participants will be able understand the similarities and differences between Eating Disorders and Substance Use Disorders.
2. Participants will be able to understand the concept of epigenetics in Eating Disorders.
3. Participants will be able to understand the influence of Media contributing to eating disorders and addictions.
Time:
8:00am Board of Directors meeting
9:00am Check-in and General Meeting
9:30am CE Presentation

1.5 Continuing Education Hours Offered
Where: Florida Hospital Church, 2800 N Orange Ave, Orlando, FL 32804
Cost:
$20 for non iaedp members
$10 for iaedp members and students
For more information regarding our Chapter events, please email our Chapter President, Marnie Davis at marnie@aplace4change.com.