Description
Please Join Us for the Central Florida Health Expo
Location: International Market World Flea and Farmers Market, 1052 US-92 West, Auburndale, FL 33823
Date: Friday, May 31st 9 am – 2 pm
About Central Florida Health Expo
The Central Florida Health Expo is the area's premier event for health-conscious adults. The event will be held at International Market World Flea and Farmers Market in Auburndale. The market comes alive on Fridays as shoppers stroll through one of the area's largest farm fresh produce markets, enjoy live entertainment and experience the market's vibrant atmosphere. The built-in audience is the ideal setting for a health fair. Exhibitor space is limited and past events have sold out weeks in advance. More than 1,000 people visit the International Market World on typical Friday in the Fall and Winter months. Past events attracted between 300 to 400 attendees who stopped by the Health Fair Expo exhibit area held in Building K (Big Yellow Building).
Admission
Admission to Central Florida Health Expo will be free for the public. Parking is also free.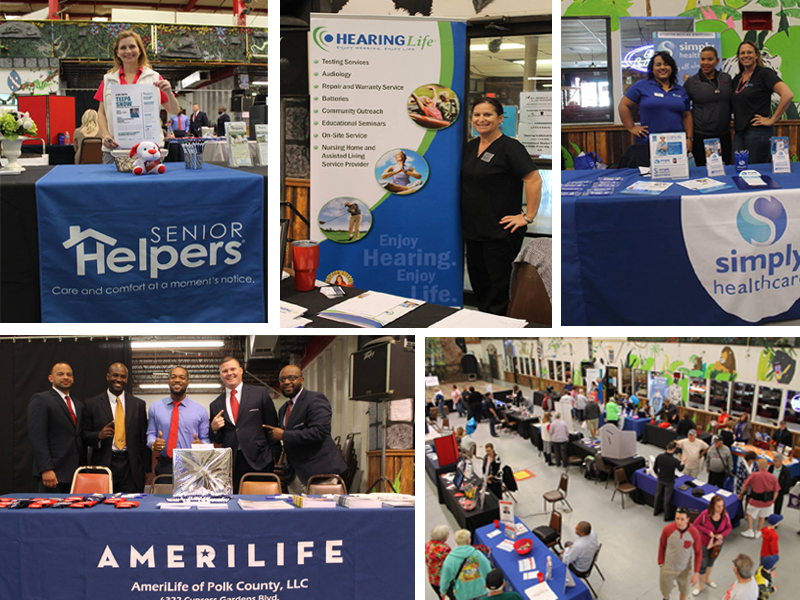 About the Venue
Building K (Big Yellow Building) is a large pavilion that serves as home to an alligator exhibit and circus show. The building is not climate-controlled. It is a fun venue that has hosted countless banquets, concerts, and dance exhibitions over many years. The exhibit floor is comfortable most days during the Fall and Winter months. Casual dress is recommended for warmer days. A jacket or sweater is recommended for cooler days.