Description
Thursday February 21st Green Tractors along with Trent University's School of the Environment will host the 2nd Annual Central | East Precision Ag Summit at the Trent University campus.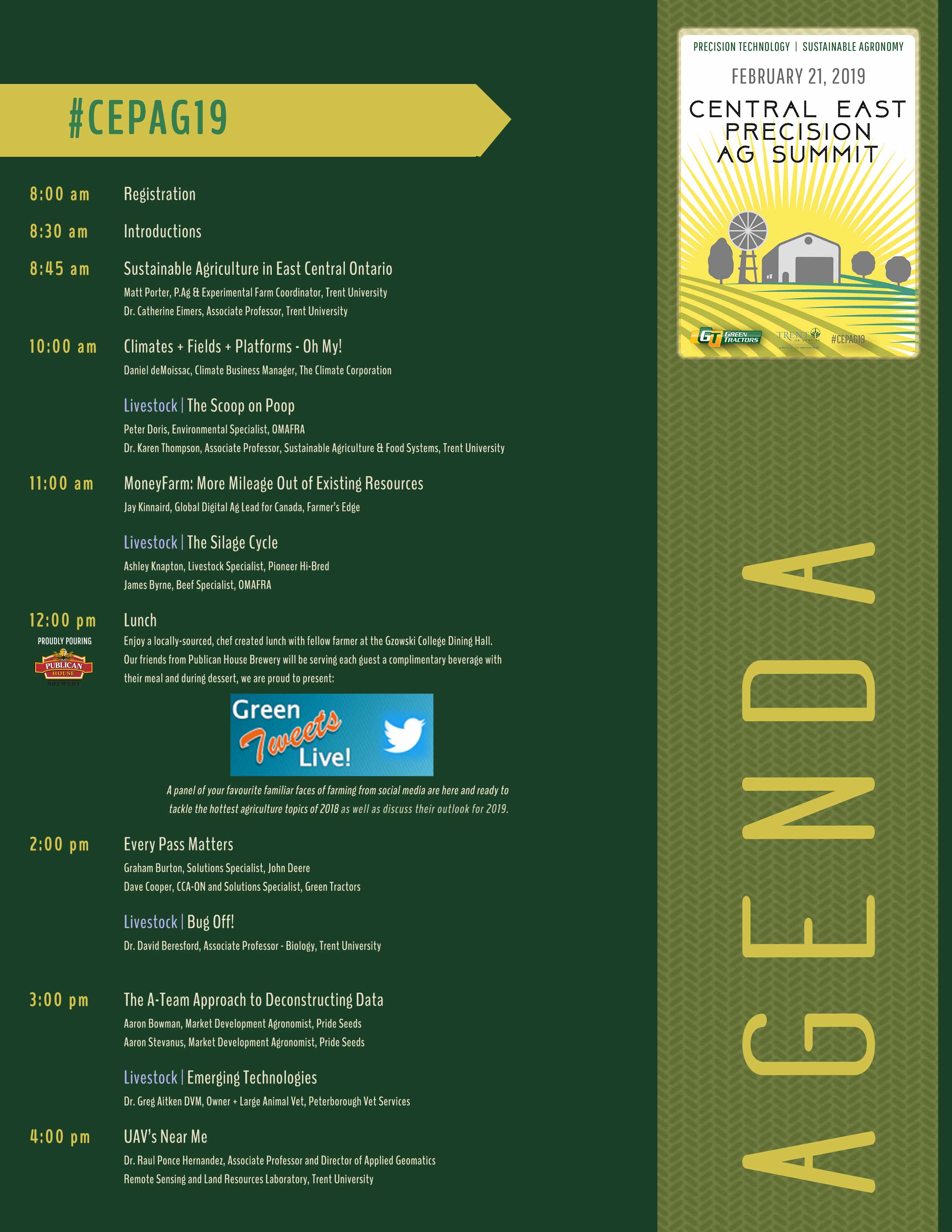 Tickets will only be $75 for this event for early registration and will include admission, refreshments and a chef created locally sourced lunch. Also new this year, we will feature an entertaining social media inspired interactive panel during which Publican House Brewery will be on board to provide guests with a tasty beverage while they enjoy some comedic relief with a great message for Ontario agriculture.
We are expecting a large crowd again this year and want to remind you that space is limited at this venue. We were close to reaching our occupancy last year and this year will again be first come first served for tickets which will sell online and also by calling me directly to reserve for those who do not wish to enroll online.
Stay tuned for more information and be sure to mark #CEPAg19 on your calendar for Thursday February 21st 2019!
*We will be reserving a block of rooms at a local hotel for guests who may be arriving from a long commute, if you require a room please let me know and I can put you in touch with the hotel for a reduced rate. Have a group hoping to travel together or wondering about sharing a ride? Reach out to me directly and we can help you find a reliable transportation solution as we will have Green Tractors staff from all of our ag stores across central east Ontario who will be coming and we are willing to help.*