Central Coast Rangeland Coalition Fall 2021 Gathering
Let's talk about compost and rangelands: field data, roundtable discussion, and field tour
About this event
Workshop Description
The Central Coast Rangeland Coalition invites you to a day of conversations about compost application to degraded rangelands. The day's host, Alameda County Resource Conservation District, will describe its Healthy Soils Demonstration project examining the effects of compost on steep (15-30%) slopes. Preliminary field data will be shared, as well as diverse perspectives on grassland and soil responses to compost, costs, benefits, logistics, and potential problems. After lunch, participants will tour the field site and engage in stations focused on vegetation, soils, and compost quality.
Goals
1) Share resources for implementing soil health practices on degraded rangelands.
2) Improve understanding of feasibility of compost addition on degraded rangelands with difficult terrain.
3) Improve understanding of degraded rangeland responses to compost addition.
4) Improve participant understanding of where and how to appropriately apply the compost addition practice on degraded rangelands
The Central Coast Rangeland Coalition and other Program Sponsors
The Central Coast Rangeland Coalition is a group of individuals and organizations that envision vibrant, productive, diverse, and sustainable rangelands and communities on California's Central Coast. Since 2008, the group has gathered twice a year to foster collaborative learning on topics of mutual interest, building a better community of practice.
Other program sponsors are: Alameda County RCD; StopWaste; Cal Poly SLO and Swanton Pacific Ranch; California Department of Water Resources' Agricultural Water Use Efficiency Program; and California Department of Food and Agriculture's Healthy Soils Program.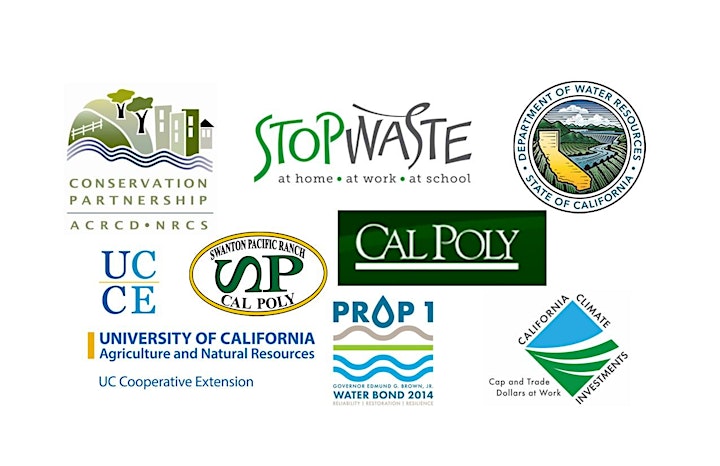 Organizer of Central Coast Rangeland Coalition Fall 2021 Gathering