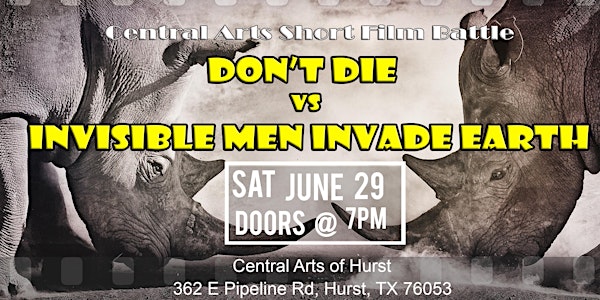 Central Arts Short Film Battle: Don't Die vs Invisible Men Invade Earth
When and where
Location
Central Arts of Hurst 362 East Pipeline Rd Hurst, TX 76053
Description

Two short films battle for supremacy. Come cast your audiene vote! Feature by Christopher R. Mihm to follow. Doors open at 7pm
Don't Die
Length: 3:19
Director: Cody Lovorn
Synopsis: After deciding to turn in for the night, Cody can't figure out if there is someone else in his house or if his mind is playing tricks on him.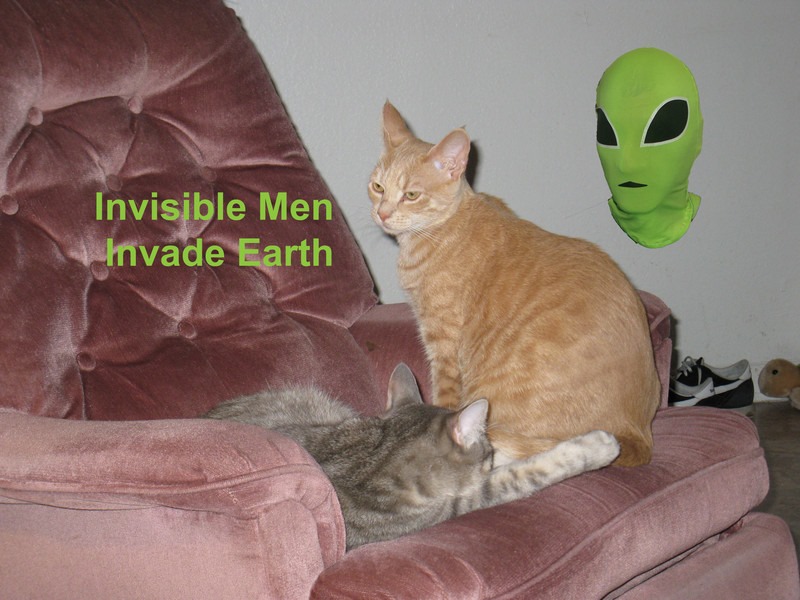 Invisible Men Invade Earth
Length: 2:50
Director: David Davis
Synopsis: Two cats hold the key to Earth's survival.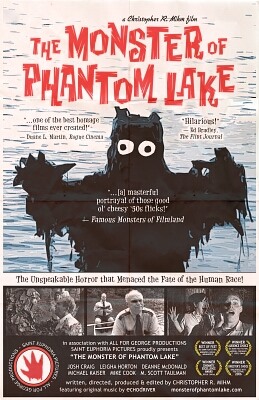 Length: 97 minutes
Director Christopher R. Mihm
Synopsis: A shell-shocked ex-soldier transformed by Atomic Waste into a revolting monster wreaks havoc at a high-school graduation party in writer/producer/director Christopher R. Mihm's first film, a monochromatic tribute to the B-movie flicks of the 1950s. The summer sun is shining and a group of recently graduated teens has taken to the outdoors to celebrate their newfound freedom. Something horrific is afoot in Phantom Lake, though, and as the rampaging beast makes his presence known to the horrified teens, a dedicated scientist and his beautiful graduate student soon realize that they may have just stumbled upon one of the most important scientific discoveries of their lifetime.