Center for Rural Enterprise Engagement Insight Summit 2020
Insight Summit 2020 February 20 & 21, 2020 - University of Minnesota Cargill Building, St. Paul, Minnesota
About this event
Join us in Saint Paul, Minnesota, for two days of the most cutting-edge new media marketing strategy, content, and networking. The Insight Summit is a premiere, research-based workshop event designed for business owners, marketing and communication professionals, service organizations, and commodity or producer-advocate professionals.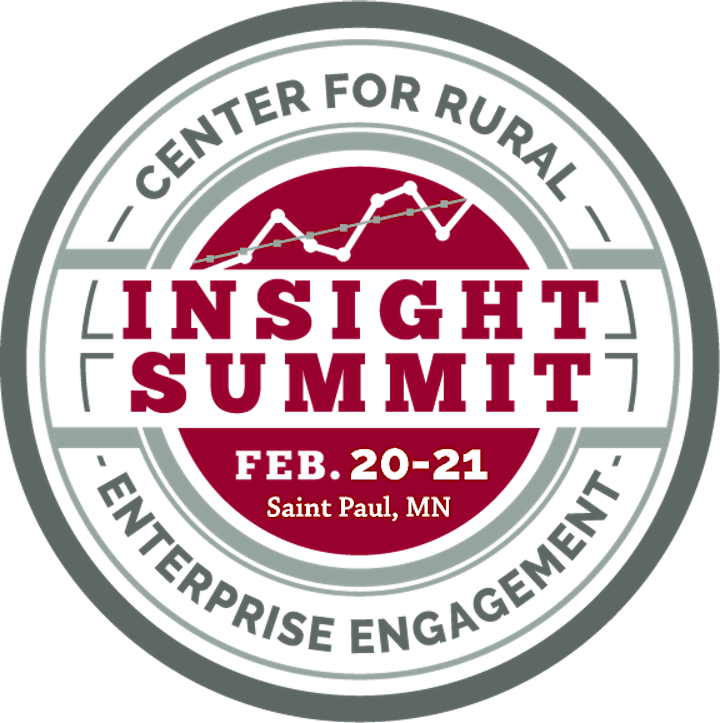 Organizer of Center for Rural Enterprise Engagement Insight Summit 2020
Our transdisciplinary, multi-institutional thought center is a generator and source of knowledge about new-media marketing. We approach problems through the lens of our home disciplines of agricultural communication, horticulture, and agricultural economics in a combined effort to enable rural and agriculture-based businesses to flourish in ever-changing environments while fostering positive changes to rural livelihood.
ABOUT CREE
We saw a need for independently owned rural businesses to learn how to capitalize on new-media technologies in order to advance business goals. We set out to conduct a pilot study with a local garden center in 2012, and then pursued and secured competitive USDA funding.
The funded project's purpose was to investigate how rural and urban garden centers currently use and implement new-media technologies and to explore how small businesses can effectively implement these technologies to improve economic success.
Based on results of this research, the team realized a national need existed, with local implications, that was not being met with current research and outreach efforts. We sought funding and support, and in 2015, officially opened our doors at Kansas State University in Manhattan, Kansas.
What started as a research effort to fill an existing gap, evolved into an outlet for research, teaching, and extension that supports the mission and vision of the College of Agriculture at Kansas State University.
We are now located at three institutions in the United States: Kansas State University (Department of Horticulture and Natural Resources), University of Minnesota (Department of Applied Economics), and the University of Florida (Department of Agricultural Education and Communication). Our homes are in the heart of agriculture country – keeping us connected to those that we serve.
This team leads the nation in establishing a reputation for new-media technology research for the betterment of small, rural enterprises.