Center for Autism & Related Disabilities (CARD) 24th Annual Statewide Conference 2017
read all details first

Friday, January 20, 2017 at 7:30 AM

-

Sunday, January 22, 2017 at 12:00 PM (EST)
Event Details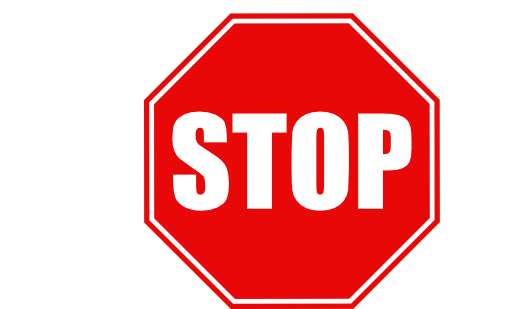 IMPORTANT
IF YOU ARE REGISTERING PEOPLE OTHER THAN YOURSELF,
YOU MUST USE THEIR EMAILS, NOT JUST YOURS.
THIS IS HOW ALL CONFERENCE CORRESPONDENCE IS DISTRIBUTED. IF YOU DO NOT DO THIS, YOUR REGISTRANTS WILL NOT RECEIVE IMPORTANT LINKS (HANDOUTS, TICKETS, CERTIFICATES, ETC).

FOR FULL CONFERENCE DETAILS VISIT THE WEB SITE AT WWW.CARDCONFERENCE.NET
Check back frequently. We will continue to update the conference information on a regular basis.
 The 24th Annual Statewide Autism Conference and PEPSA Pre-Conference, will take place January 20-22 2017, at the Florida Hotel and Conference center located at 1500 Sand Lake Road in Orlando, FL, at the Florida Mall.
ADDITIONAL CONFERENCE ITEMS FOR PURCHASE
ITEMS AVAILABLE:
Continuing Education Units
ADOS 2 Manual.  
YOU MUST ADD THESE TO YOUR CART.  You will find the items under ADDITIONAL ITEMS!
 CONTINUING EDUCATION UNITS
Continuing Education Units are contracted with various brokers. Fees are not assessed by the accrediting agency. The number of CEUs for the conference has not been determined at this time.  The following will be offered: APA, ASHA and BCBA.

FRIDAY, JANUARY 20, 2017
The PEPSA Pre-Conference Day for Educators will be held on Friday, January 20th, 2017 and begin at 8:30am.The day will begin with a keynote followed with breakout sessions after lunch.

SATURDAY & SUNDAY, JANUARY 21-22, 2017
Sat & Sun will offer a series of breakout sessions and keynote presentations. The purpose of the annual conference is to provide information on state-of-the-art practices in areas that promote best practices in education, early intervention and quality community based life-styles for individuals with autism, deaf-blindness, and related disabilities.  Conference participants will learn about current research findings and their implications, as well as practical strategies related to communication and social interventions, transitions to adulthood, education, early intervention, and school and community inclusion.

THRUSDAY & FRIDAY, JANUARY 19-20, 2017
The ADOS 2 training preceding the 24th Annual Statewide Conference will be held on Thursday, January 19th and Friday, January 20th, 2017 and will begin at 8:30am. Hotel rates apply to all ADOS participants using CARD as the code for discount. All participants will receive a certificate of completion. Please be aware that only  medical doctors and psychologists or SLPs as part of a team may use the ADOS 2 to diagnose.  All others may use it as a tool to evaluate an individual for progress. ALL PARTICIPANTS MUST HAVE AN ADOS 2 MANUAL. (this is available for purchase as an additional item)
 ACCOMMODATIONS
Participants are eligible to receive the 24th Annual CARD Conference special hotel accommodation rate simply by calling the Florida Hotel and Conference Center at 407.859.1500 and telling them you are with the CARD Conference. There is no fee for parking.
For the protection of yourself or the group you may be making reservations for ONLY make reservations directly through the hotel at 407.859.1500.  DO NOT ATTEMPT TO USE OUTSIDE AGENCIES
*does not include tax and hotel service fees.
CANCELLATION POLICY: All cancellations MUST be received in writing at pals.florida@gmail.com or: PALS, Attn:  Cancellation, PO Box 781458, Orlando, FL  32878-1458 no later than 11:59 PM Eastern Time on January 06, 2017. Refunds for the  cancellation requests received after January 06, 2017 will not be granted. A $30.00 Cancellation Processing Fee is applied to all cancellation requests.

When & Where

The Florida Mall & Conference Center
1500 Sand Lake Rd
Orlando, FL 32809


Friday, January 20, 2017 at 7:30 AM

-

Sunday, January 22, 2017 at 12:00 PM (EST)
Add to my calendar