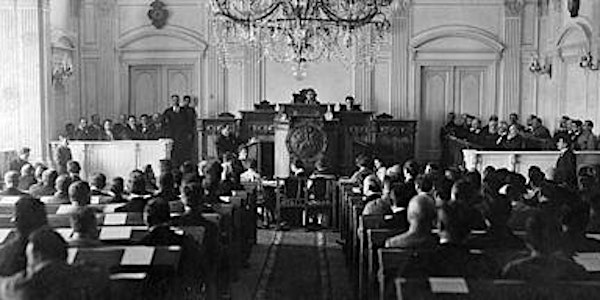 Centennial of the First Georgian Republic: Past, Present and Future of Geor...
Location
The Center for Strategic & International Studies
1616 Rhode Island Ave. NW
Washington DC, DC 20036
Description
Please join the Georgian Association in the USA on May 9, 2018 to commemorate the 100 year anniversary of the founding of the first Georgian Republic. The Georgian Association, with support from the Levan Mikeladze Foundation, will celebrate this important historic occasion with a day-long conference at the Center for Strategic and International Studies (CSIS), followed by a gala reception. Mr. Redjeb Jordania, the son of the first republic's President, Noe Jordania, will be joining us for the celebration. Other guests will include US and Georgian government officials, former US ambassadors to Georgia, representatives of academia, think-tanks and private sector, and members of the Georgian-American Community.
For the details of the program please visit this link