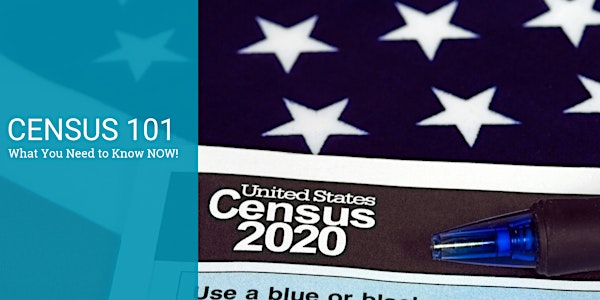 Census 101: What you need to know NOW
Join us to learn why the 2020 census matters, who will likely be missed, what the barriers are and how to overcome them!
When and where
Location
Community Foundation for a greater Richmond 3409 W. Moore St Richmond, VA 23230
About this event
The countdown to the big count is on: the 2020 Census will be here before we know it!
Every ten years, the U.S. Census Bureau carries out a constitutionally mandated count of the nation's residents. Data from the Census impacts each of us. It informs where we build new businesses, how crowded your child's classroom will be, it even determines how much our community will receive in federal funding to pay for programs such as WIC & SNAP. Young children are missed more often than any other group. In 2010, TWO MILLION young children weren't counted, so this is our one opportunity to get it right for the next 10 years.
Come join Voices for Virginia's Children and be a Census Supporter to learn:
• why the census matters
• about the people/groups/populations most likely to be missed and why
• what the barriers are to getting a complete count and how to overcome them
Attendees will be able to:
• talk to representatives of other hard-to-count populations
• engage with Commissioners of the Governor's Complete Count Commission
• ask a U.S. Census Bureau representative questions
• get early access to newly-released messaging research
• get a sneak peek of the 2020 Census form
• leave with resources to take action!