Cena Fiorentina - Florentine Dinner
Description
As a sequel to our New Italian Cinema Events culinary themed film, "Quanto Basta" in November, the Florence Sister County Commission is hosting "Cena Fiorentina," a 7-course Florentine dinner. We invite you to join us in honoring the majestic city of Firenze, and its culinary cuisine.
Dinner will be preceded by a chef demonstration.
Date: Thursday, January 31, 2019

Time: 6-9 p.m.

Location: 700 West Hamilton Ave. #300, Campbell
(Parking and entrance are behind the building)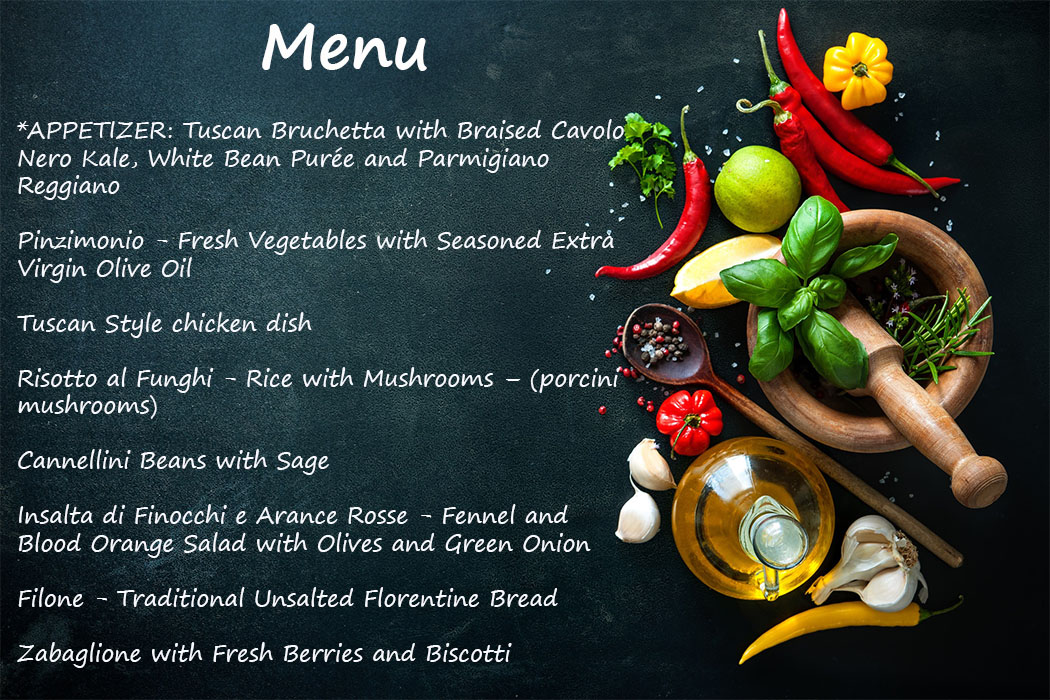 Price: $96/person.
*Tickets are available now until January 16.
To learn more, visit the Florence Sister County Commission; or call (408) 299-5115.