Cena con Francisco Vázquez- Grande (Principal Economist, Reserva Federal EE...
Description
London Business School Spain Alumni Club y Columbia Business School Club of Spain tienen el placer de invitarte a una cena-debate con Francisco Vázquez-Grande, Principal Economist de la Reserva Federal de EEUU, que nos hablará sobre "Las herramientas de política monetaria 10 años después de la gran recesión".
Matemático por la Universidad Autónoma de Madrid, MBA y PhD por Booth School of Business (University of Chicago), Francisco trabaja en la Reserva Federal desde 2010, y nos dará una apasionante interesante perspectiva sobre el papel de esta institución tanto en tiempos de crisis como en los actuales en los que se presenta el reto de mantener el crecimiento económico en un contexto de disputas comerciales y de subidas de tipos de interés.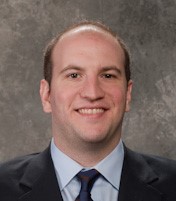 Detalles
Cuándo: Jueves 29 de noviembre de 2018; 20.30.
Dónde: Casa –Club (buhardilla). c/ Pinar 17, 28006 Madrid
Invitados: Los alumni pueden inscribirse con un acompañante como máximo. Por favor, recordad enviar el nombre e email de vuestro acompañante a lbsspainalumni@gmail.com
Fecha límite de inscripción: Martes 27 de noviembre de 2018.
Bio: Francisco is a Principal Economist in the Division of Monetary Affairs at the Board of Governors of the Federal Reserve. He conducts research in the fields of financial and monetary economics, and provides monetary policy analysis and advice to the Governors of the Federal Reserve and to senior staff. His recent work includes the estimation of the natural rate of interest, and the measurement of the effect that macroeconomic shocks have on risk-appetite and on financial prices. Francisco holds a PhD in Financial Economics from the University of Chicago and a BA and MS in Mathematics from the Universidad Autónoma de Madrid.
Las Juntas de London Business School Spain Alumni Club y Columbia Business School Club of Spain