Cena Anual Empresarial...con enfoque social
About this event
5ta Cena Anual Empresarial
Esta vez, celebración de décadas con enfoque social..... comparte, dona, canta y ayúdanos para llevar una POSADA NAVIDEÑA a niños inmigrantes en albergues.
Vístete con lo mejor de la década que te identifiques y celebra en una noche llena de amigos, musica, color y proposito.
"Que todo lo que hagas tenga un propósito"
Cupo limitado:
Reservaciones de espacios y boletos
Jorge Garcia (602) 525 6948 CEO-Founder
Irma Valle (602) 904 2252 Directora
Gabriela Sosa (602) 460 3638 Coordinación
5th Annual Business Dinner
This time, a celebration of decades with a social focus ..... share, donate and help for unaccompanied immigrant kids.
Dress in the best of the decade that you identify and celebrate in a night full of friends, music, color and purpose.
"That everything you do has a purpose"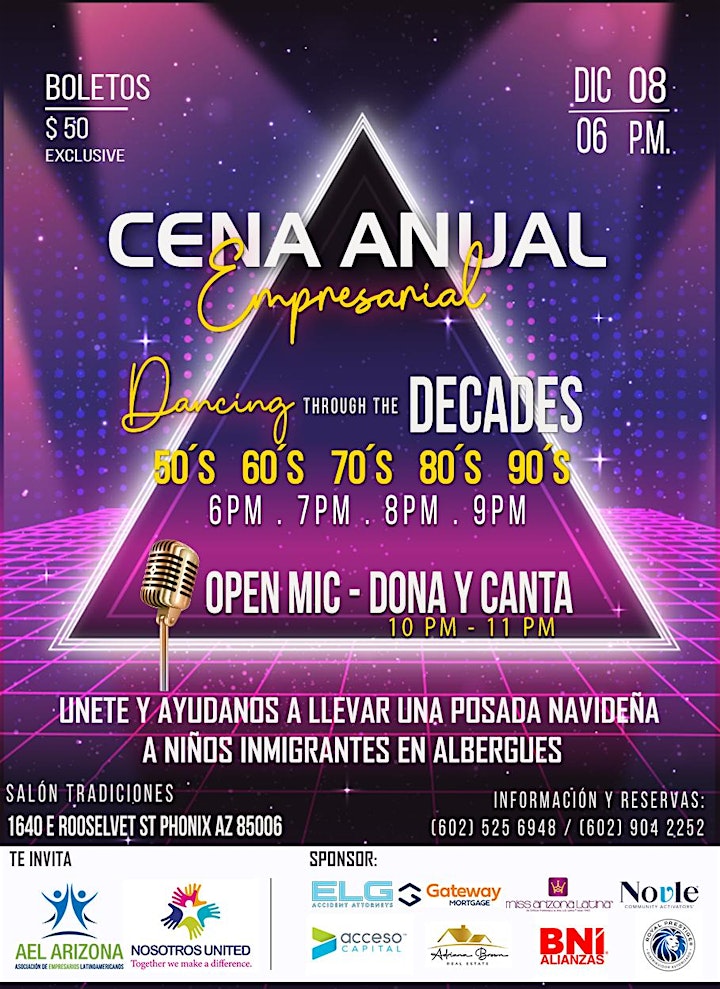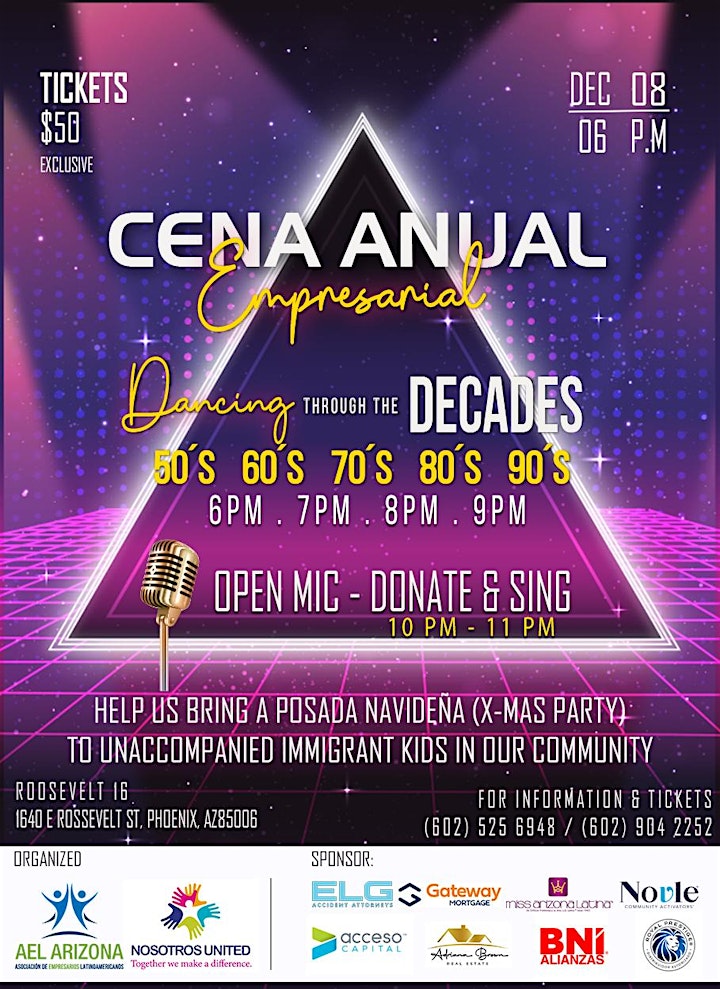 Organizer of Cena Anual Empresarial...con enfoque social
Misión
Impulsar el desarrollo de negocios y la transformación empresarial en los sistemas de transformación de la economía del conocimiento, el diseño de una estructura organizacional que promueva la innovación, la automatización y la generación de talento humano preparado a la comunidad.