Description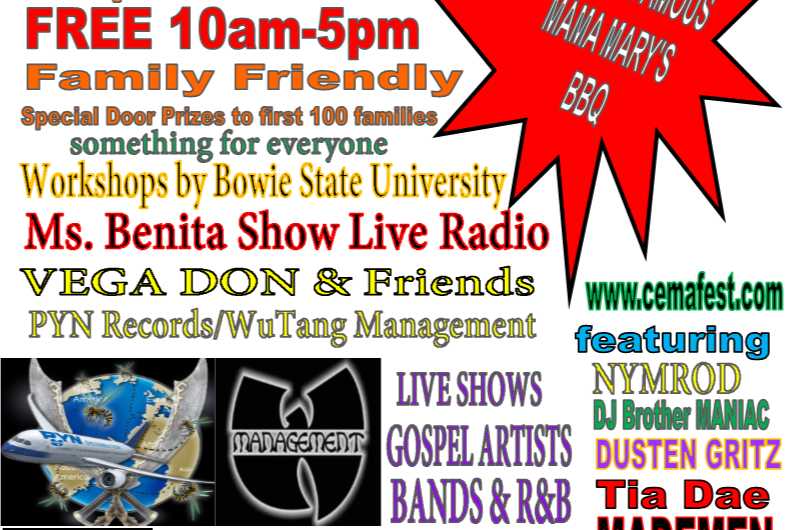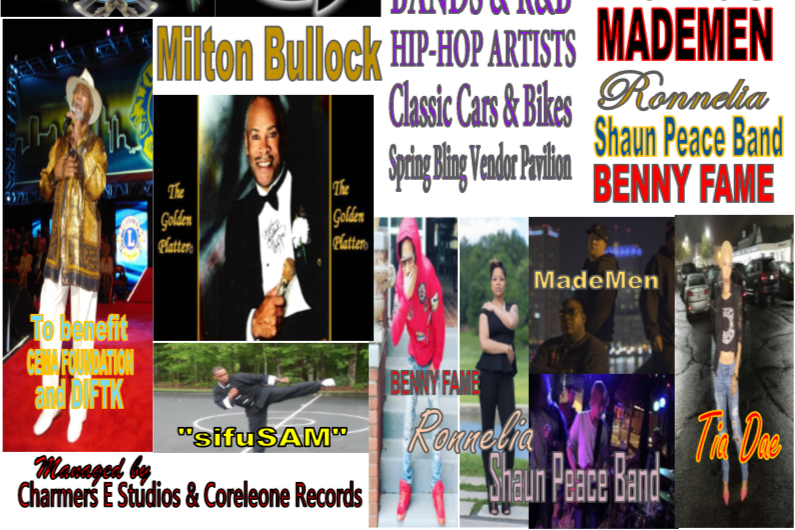 CEMAFEST will open with gospel performance, school choirs, and a warm welcome from this year's honorary chairman, "The Golden Platter", MILTON BULLOCK, formerly of the original Platters. CEMAFEST (Charmers Entertainment Music and Arts Festival) will have its annual festival with a full day of exciting entertainment, seminars, lectures, vendors, sponsors and the public at large. This one-day event will bring together the community from the entire Washington Metropolitan region, as well as up and down the East Coast, on a 35 acre fairgrounds that has hosted many events, but not many such as CEMAFEST.
There will be gospel, folk, rhythm and blues, hip hop, specialty vendors, Giveaways to the first 100 families in a family friendly environment. It will be multi-cultural and reflective of the rich history of music and entertainment from distinct cultures. There will be artists performing live throughout the day.
You can view more information on the website at www.cemafest.com
VENDOR OPPORTUNITIES ARE AVAILABLE.
PLEASE EMAIL YOUR REQUEST TO BE A VENDOR OR TO GET MORE INFORMATION
IF YOU WOULD LIKE TO PARTICIPATE.
EMAIL: info@cemafest.com